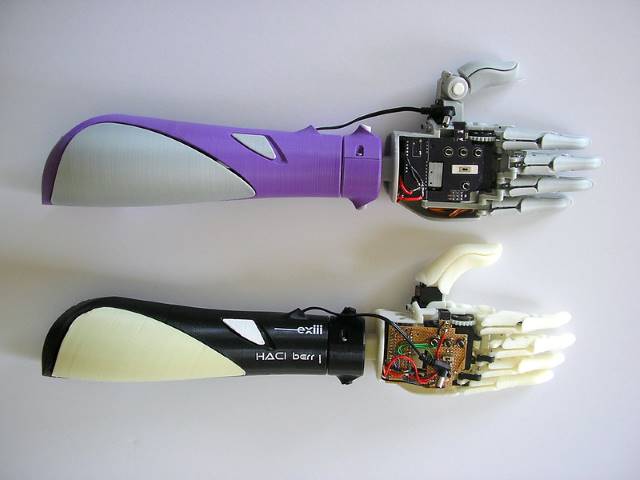 Cure Bionics, a startup company based in Tunisia, is finalizing its design for a prosthetic hand using 3D-printed components. Priced at $2,000, the model will cost significantly less than the bionic limbs typically imported from Europe. Cure Bionics could transform the lives of many Tunisians in need of prosthetic limbs to improve their quality of life.
Disabilities in Tunisia
Although not much data is available for limb differences in Africa, the 2002-2004 World Health Survey declared that 16.3 of Tunisia's population possessed some sort of disability.
Although the country has passed groundbreaking legislation prohibiting discrimination against people with disabilities, prejudice still hinders Tunisians with disabilities from fully participating in social settings. Moreover, people with disabilities often find voting difficult due to a lack of appropriate accommodations and many struggle to find good employment. Past research indicated that nearly 60% of Tunisians with disabilities did not earn any individual income, and the 40% who did work, earned 40% less than people without disabilities.
Social, political and economic exclusion means, broadly speaking, that Tunisians with disabilities are more acutely impacted by multidimensional poverty than Tunisians without disabilities. In turn, this has led to disparities in education, health and employment. The social exclusion of people with disabilities has a considerable cost in terms of quality of life with a life expectancy reduction of approximately 18 years.
Cure Bionics
Cure Bionics hopes to improve the lives of disabled people in Tunisia by making high-tech bionic limbs more accessible and affordable for the people who need them.
When the company's founder, Mohamed Dhaouafi, was studying engineering at university, he began to research prosthetics after learning that one of his peers had a relative who was born without upper limbs and could not afford prosthetics. Dhaouafi quickly discovered that this is not uncommon: Of the approximately 30 million people in developing countries who have amputated limbs, only 1.5 million can obtain prosthetics.
After graduating from university, Dhaouafi continued to work on the prosthetic device he had begun designing in school. Today, Cure Bionics' 3D-printed bionic hands have rotating wrists, a mechanical thumb and fingers that bend at the joints in response to the electronic impulses. The bionic hand can be adjusted to accommodate a child's physical growth. It can also be solar-powered for use in regions without a reliable electricity supply. Since young people with limb differences require multiple prostheses as they age, Cure Bionics' cost-effective approach could help to ensure that more children benefit from prosthetic limbs earlier in life.
Moreover, Dhaouafi hopes to offer a virtual-reality headset for physical therapy sessions. Geared especially toward children, the headset will allow recipients of bionic limbs to become familiar with their prosthetics and to practice moving and flexing their fingers in the fun and exciting context of a video game.
Looking to the Future
While Cure Bionics continues to finalize and test its bionic hand before making it available for purchase in Tunisia, Dhaouafi has already set himself another goal. He wants to offer high-tech, low-cost prosthetic limbs to people with limb differences throughout Africa, the Middle East and beyond.
Selected by the Obama Foundation Leaders: Africa program in 2019, Dhaouafi is helping to increase access to bionic prosthetics for people who could not otherwise have afforded the expense. In this way, he is also helping Tunisians with limb disabilities to overcome the formidable challenges of exclusion and escape multidimensional poverty,  improving their quality of life overall.
– Angie Grigsby
Photo: Flickr
https://borgenproject.org/wp-content/uploads/logo.jpg
0
0
Jennifer Philipp
https://borgenproject.org/wp-content/uploads/logo.jpg
Jennifer Philipp
2021-02-23 05:00:47
2021-02-23 05:00:47
Cure Bionics: Low-Cost Bionic Limbs in Tunisia