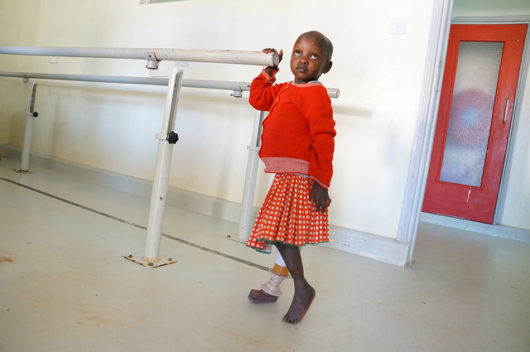 In today's world, technology is everywhere. Our cell phones are constantly glued to our hands, and our eyes are glued to the screens. Although many may say that our technologically advanced world has created many negatives, there are certain positives as well. Technology has more uses than just convenience, entertainment and connections. Modern technology companies can drastically change the lives of those in poverty by aiding them with technology that helps improve their lives, health and overall well-being.
D-Rev Technology is Helping to Reduce Poverty
One company that has stepped up and focused its technological equipment and research on helping the well-being of those in poverty is D-Rev Technology. D-Rev Technology, or Design Revolution, is a newly established company whose mission is to design and deliver affordable, innovative medical devices that protect and transform the lives of those in poverty.  
The company has partnered with organizations like The Bill and Melinda Gates Foundation, Stanford School of Medicine, Child Relief International, One Heart World-Wide, US Aid, UK Aid, Saving Lives at Birth and many others who are interested in helping those less fortunate. The team has worked hard to build this company to ensure that D-Rev technology has a positive impact on the health and well-being of its patients.
As for the products, its most recent product is the ReMotion Knee, a prosthetic device, and the Brilliance phototherapy machine, which is used to treat jaundice in newborns. D-Rev Technology uses its products to address global health inequalities by recognizing that treating health is one of the biggest steps in treating poverty.
D-Rev Technology's Main Focus
Through its innovative products, D-rev is able to focus on the main problems and solutions. The biggest problem it has seen so far is the" lack of access to high-quality, affordable medical devices for hospitals and clinics serving the world's poor". The healthcare gap has created a cycle of poverty that is never-ending.
D-Rev Technology focuses on two specific problems for now: severe jaundice and prosthesis. Newborns in developing countries are often born with jaundice, which is a yellowing of the skin or whites of the eyes. This is usually easily treated with phototherapy. However, in developing countries, phototherapy machines are not easily accessible because they are very expensive. If the children are not treated, jaundice can lead to severe brain damage, which is why D-Rev wants to focus on developing affordable devices to help treat these children.
Secondly, in developing countries, millions of amputees don't have access to affordable, high-quality prosthetics that would allow them to live longer and healthier. Cheap knees are unstable and can create problems for those who live in environments that are not paved or are very crowded. So, D-Rev Technology wants to help those in developing countries have access to these critical devices.
A lack of proper healthcare is one of the key reasons for poverty in many developing countries. The people in these countries can't afford the equipment to treat their patients. However, companies like D-Rev Technology want to help create and deliver high quality, low-cost products that are easily accessible to doctors and patients. Quality medical treatment allows individuals in poverty to be more productive, happy and independent.
– Negin Nia
Photo: Flickr
https://borgenproject.org/wp-content/uploads/logo.jpg
0
0
Borgen Project
https://borgenproject.org/wp-content/uploads/logo.jpg
Borgen Project
2018-10-31 01:30:21
2019-05-23 13:32:51
D-Rev Technology is Helping to Reduce Poverty