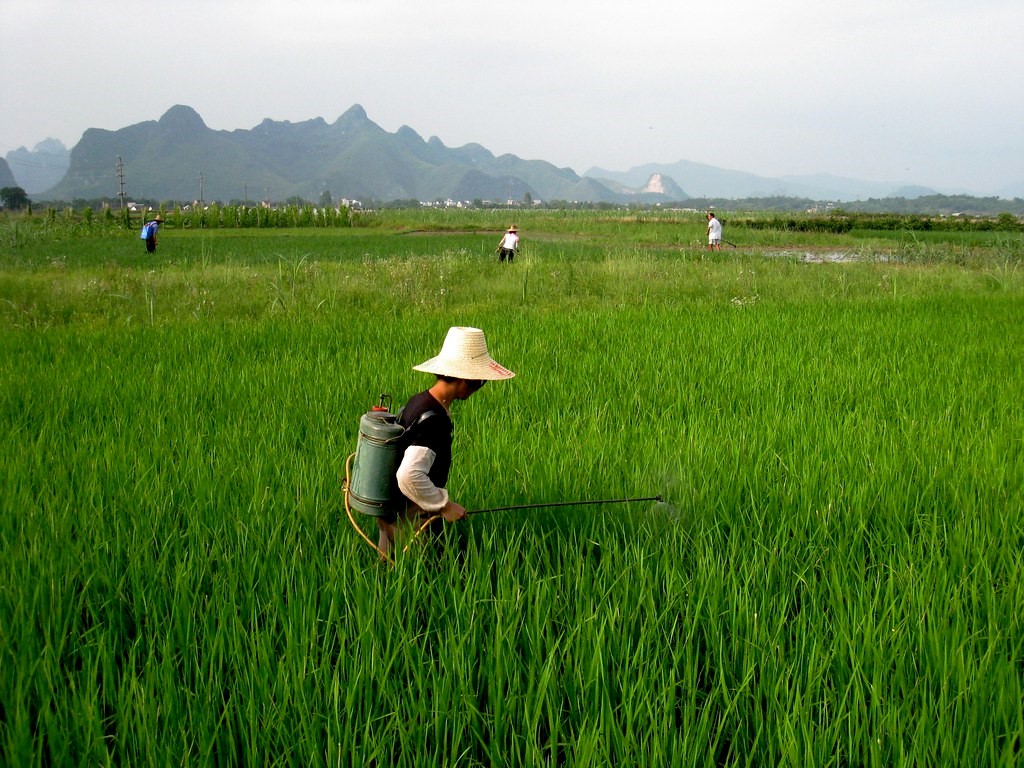 Over 800 million or 57.7 percent of people in China are using the internet. As the urban middle class continues to thrive and spend more time online, the impoverished rural communities have been lagging behind. In 2019, Chinese farmers are starting to benefit from the growing interconnectivity of the digital world. Corporations, in conjunction with the Chinese government, have developed tech initiatives for Chinese farmers to trade, learn and profit over the internet. Soon enough, rural communities should be able to unite with the middle class through e-commerce.
The Happy Farmer WeChat App
Happy Farmer is a philanthropic take on the once-popular Facebook game, FarmVille. Players harvest and cultivate crops within the various agricultural regions of China. People can spend virtual profits from these crops on coupons for real-world produce. The social media app WeChat launched Happy Farmer to take advantage of the rapid spread of attitudes and ideas across a massive audience. This allows hundreds of millions of WeChat users to share links and create groups with friends to purchase produce together.
The creator of WeChat, Tencent, developed Happy Farmer alongside the Chinese Ministry of Finance. Together, they were able to make Happy Farmer a precisely-targeted, functioning, charitable and educational tool. The game is directly based on real-world regions and their products so users can learn what region each crop comes from. This should promote an appreciation for the resources that rural counties provide. Advertisements within the game capitalize on the vast audience and all profits will go to alleviating poverty within the countries Happy Farmer is based on.
Taobao Live
Many middle-class Chinese consumers love to shop while watching live-streamed promotions. Taobao Live is China's largest live-streaming e-commerce service. As Taobao strives to make its app the standard method of e-commerce, it is expanding to markets that have been falling behind the times. Taobao is promoting the growth of 1,000 new live-stream hosts to connect impoverished Chinese farmers with the modern Chinese consumer.
As one of the tech initiatives for Chinese farmers, the Taobao Live app features agricultural live-streams for two hours every day. The entire 15th day of each month shows agricultural live-streams specifically. Taobao Live has already been successful in promoting e-commerce as there has been an 80 percent rise in sales on its platform from poverty-stricken counties in the past six months.
The A-Idol Initiative by Alibaba AI Labs
The A-Idol Initiative provides free training in labeling and curating data to impoverished people of rural areas. This data then goes toward developing artificial intelligence through machine learning.
Women with families in poverty are often the ones to move away from their rural homes in search of employment. In order to combat this issue, women can enroll in the A-Idol Initiative to work from home instead. The skills learned in this initiative are applicable to other jobs, so workers can have mobility and security within their field.
Through these three tech initiatives for Chinese farmers, farmers should have a path into the middle class of China. Cooperation between big businesses, small businesses and the Chinese government has proven to be a formidable strategy against poverty and a growing class gap.
– Nicholas Pirhalla
Photo: Flickr

https://borgenproject.org/wp-content/uploads/logo.jpg
0
0
Jennifer Philipp
https://borgenproject.org/wp-content/uploads/logo.jpg
Jennifer Philipp
2019-09-03 07:30:19
2019-08-27 12:03:53
Three Tech Initiatives For Chinese Farmers