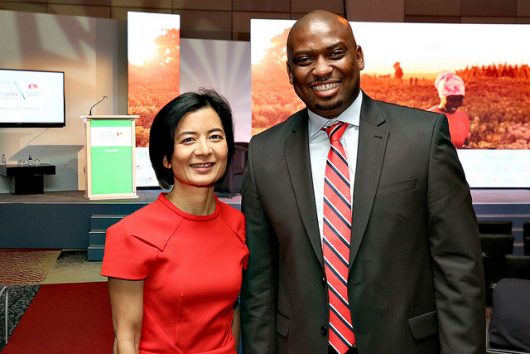 The MasterCard Foundation and the African Bank have created programs to teach students soft skills needed in their futures. In this way, Africa pushes teaching soft skills in secondary schools to prepare youth for employment.
The MasterCard Foundation's Skills at Scale urges educators to create curricula focusing on soft skills that will increase students' economic potential, e.g., communication, teamwork and problem solving. Its Akazi Kanoze Youth Livelihoods Project, funded by the United States Agency for International Development, helps strengthen students' interpersonal communication and leadership abilities. Its focus on soft skills enriches students' personal development and success in the modern job market, including increased productivity and achieving individual and organizational goals. The initiative also links students to local employers for entry-level jobs, internships and apprenticeships. Since 2009, Akazi Kanoze has prepared more than 37,000 youths for work, with more than 65 percent in the initial round of training employed six months after graduation.
While Africa pushes teaching soft skills to strengthen students' professional and social abilities, it also teaches the tools students need for success in higher education.
The African Bank's mentorship program, launched last year, equips students for life after graduation. In addition to helping students choose a higher education institution, meet entrance requirements and get financial assistance, the mentorship program teaches soft skills, including public speaking and managing finances. Students meet with experts from the fields they are interested in, take career guidance assessments and receive feedback on their strengths and where they have potential. Last year, the students were all female and the top achievers in the three schools the African Bank selected for the program.
Career mentorship and soft skills training during secondary education prepare youths for life outside of education and in a professional, multicultural environment. As Africa pushes teaching soft skills, students become well-rounded, influential communicators. The MasterCard Foundation and the African Bank's work testifies to the importance of soft skills teaching for growing professional leaders and empowered citizens.
– Sarah Dunlap
Photo: Flickr
https://borgenproject.org/wp-content/uploads/logo.jpg
0
0
Borgen Project
https://borgenproject.org/wp-content/uploads/logo.jpg
Borgen Project
2017-09-15 01:30:51
2020-07-14 10:57:29
Africa Pushes Teaching Soft Skills