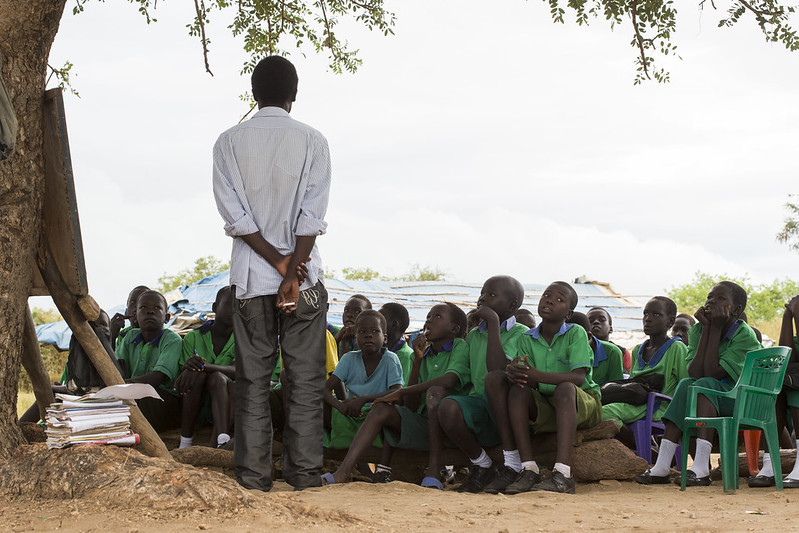 A teacher shortage in Sudan is occurring. More than 6.9 million children do not attend school because of the country's "lack of sufficient teachers, infrastructure, and … enabling learning environment[s]." However, many more factors play into this shortage of educators and the plunge in school attendance that has taken place in recent years.
Threats Towards Teacher Employment
Many believe that the teacher shortage in Sudan could be a consequence of the South Sudanese Civil War. In July 2011, South Sudan announced its independent statehood from Sudan, sparking a violent war in 2013 and the implementation of the Revitalized Peace Agreement in September 2018. County education director Malish William pins the lack of teachers on the fact that many of the country's licensed educators escaped to refugee camps in 2016.
However, another factor playing into the lack of educators is Sudan's economy, as it has struggled immensely since the beginning of the COVID-19 pandemic. The country has lost more than 3,159 citizens due to the pandemic as of December 2021 and the state of the economy has declined especially regarding its "fiscal health and monetary freedom." Without the funds to send their children to school, many Sudanese families have opted to remove their children from the education system and instead send them directly to work. Arshad Malik, Country Director of Save the Children in Sudan, states that children without access to adequate schooling will cause "more girls and boys will lose their childhoods to [labor], marriage, and other rights violations."
Many children in Sudan are already falling victim to these effects. Nine-year-old Zahra Hussein dropped out of school after only finishing second grade in order to help her family stay financially afloat. Hussein stated she was third in her class prior to leaving the school, consistently attending class and proving to be an impressive student.
Uncertainties in Educators' Salaries
The Sudanese government's declining economic state also leaves salaries as an uninsured luxury for teachers. Many teachers leave volunteer positions for careers with secure payments, forcing many children to miss important lessons because of the lack of educators. An anonymous teacher in Sudan claimed that many teachers leave the field because of the small salary that they are not promised. She explained that an entire year's work sometimes does not even reach $100.
UNICEF
It is necessary for young children to attend school, where they are able to learn some of their most valuable lessons. Whether it be learning to read, deciphering shapes or meeting new children, education is vital to young minds.
The United Nations International Children's Emergency Fund (UNICEF) has chosen to do something about this ongoing problem. UNICEF has supported children and working families in Sudan since 1952. The agency's Humanitarian Response Plan, proposed in 2021, acknowledges the 13.4 million Sudanese citizens that need assistance and suffer in the country's current economic state. The plan presents solutions that can help provide for those in poverty.
With the help of the Ministry of Education and the United Nations High Commissioner for Refugees, UNICEF will be working to advance the education system in Sudan and boost school attendance rates for refugee children. It plans to educate more than 1,500 students, encouraging the Sudanese government to rebuild schools and promise salaries for its educators.
– Aspen Oblewski
Photo: Flickr
https://borgenproject.org/wp-content/uploads/logo.jpg
0
0
Jennifer Philipp
https://borgenproject.org/wp-content/uploads/logo.jpg
Jennifer Philipp
2022-11-23 01:30:05
2022-11-18 13:58:21
Teacher Shortage in Sudan and its Effect on Poverty