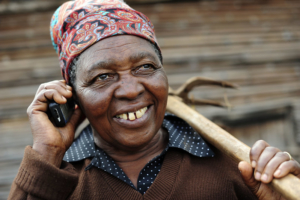 Table banking is a group-based funding strategy in which members form groups where they can save and borrow money immediately during meeting times. The objective of the strategy is to help the poor, particularly women, fight poverty and stay financially sound. About 97 percent of table banking members in Kenya are women.
Members of a table banking group save money each time they meet from which they can take either short or long term loans. The repayment of these loans is what helps to grow the group's revolving fund. Different groups have varying methods of how they can raise additional funds. Some tactics include investing in land, applying for grants from county governments or fining members for lateness and absenteeism.
How Table Banking is Different From Conventional Banking
Table banking in Kenya became popular among women because it made it easy for them to access loans without land. Additionally, it means that they no longer have to go through microfinance institutions to get loans. While table banking groups have similar principles as a guide, each group creates and agrees on their own rules such as which members can receive loans and what the terms of repayment are. This means that interest rates can be as low as 1 percent, compared to an interest rate of 12.39 percent in banks.
Another key difference between conventional banking and table banking is that when a member of a table banking group gets into difficulty in terms of repaying their loan, their group members assist them to overcome those difficulties. As the group members are dependent on and accountable to one another, the loan repayment rates tend to be high.
Benefits of Table Banking
Table banking has given women, who were once totally dependent on their husbands for everything, the ability to support their families as well. Women have been able to help out when it comes to paying school fees and rent as well as purchasing groceries and other household goods. The Joyful Women Organization (JOYWO) reports that as women increasingly become part of the source of income for their families, people no longer view them as liabilities. This has strengthened family bonds.
In addition to financing household activities, table banking in Kenya has enabled women to create small businesses or to expand their already existing ones. JOYWO, which is one of the most visible table banking movements in Kenya, has documented success stories of women who have put up rental houses and started small shops where they sell various items.
Table banking in Kenya has also given women the ability to buy and own land. Reports show that while women can constitutionally buy and own land, less than 7 percent of women have title deeds.
Women in Africa contribute between 60 percent to 80 percent of food, but they only have an estimated 5 percent access to agricultural extension services. The Global Report on Food Crises 2018 estimates that at least 25 percent of Kenya's population is food insecure as a result of dry weather. As more women take ownership of land, they will be able to use their harvest as food to feed their families or as a means of income which will enable them to buy what they do not have at home, making their families food secure.
Conventional Banks are Taking Notice
The Central Bank of Kenya shows that women currently account for at least 82 percent of total savings in Kenya. Leading banks in the country are taking notice of the effects of table banking in Kenya and most of them now have group accounts to entice the various groups. Additionally, the banks are now reaching out to the various groups and offering them loans on friendly terms.
Table banking in Kenya has been a game-changer for women as individuals as well as for their families and it is going a long way in helping lift people out of poverty.
– Sophia Wanyonyi
Photo: Flickr
https://borgenproject.org/wp-content/uploads/logo.jpg
0
0
Lynsey Alexander
https://borgenproject.org/wp-content/uploads/logo.jpg
Lynsey Alexander
2019-11-21 07:30:53
2020-01-18 13:08:00
Table Banking Empowers Women in Kenya