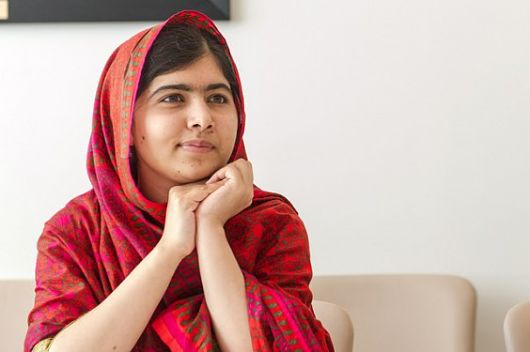 The Malala Yousafzai All-Girls School opened on July 12 to Syrian refugees—for girls who have fallen victims to displacement. Malala Yousafzai opened the school on behalf of the 28 million children who are kept from classrooms because of armed conflict. The event also marked Malala Yousafzai's 18th birthday, of which she was proud.
Malala Yousafzai is no stranger to armed conflict, as she was attacked in her native Pakistan in 2012 because of her support and efforts to campaign for girls' rights and education. For this brave act, Malala was in fact awarded the Nobel Peace Prize in 2014.
Yousafzai currently believes that world leaders are failing Syria's children. At the opening of the school she stated, "On this day, I have a message for the leaders of this country, this region and the world: you are failing the Syrian people, especially Syria's children. This is a heart-breaking tragedy — the world's worst refugee crisis in decades."
That is why this school is one small step on Yousafzai's part to help the children of the war-torn country. This effort is applauded by Antonio Guterres, the UN High Commissioner for Refugees. He stated, "We are really heartened by Malala's ardent support for the education of refugee girls whose aspirations have already been so cruelly cut short by war. These children are the future of Syria; we must not jeopardize that by denying them the basic right to education while they are in exile".
The newly opened school will serve around 200 Syrian girls living in refugee camps in the Bekaa Valley region along the Lebanese border, to which many Syrians have fled.
This school will stand as a testament to the perseverance and strength of the Syrian children and hopefully become inspiration to the similar creation of future schools.
– Alysha Biemolt
Sources: Look to the Stars, UNHCR, PBS, Voanews
Photo: Sampsonia Way
https://borgenproject.org/wp-content/uploads/logo.jpg
0
0
Borgen Project
https://borgenproject.org/wp-content/uploads/logo.jpg
Borgen Project
2015-07-21 13:07:32
2020-07-08 16:10:42
Malala Opens Girls School for Syrian Refugees