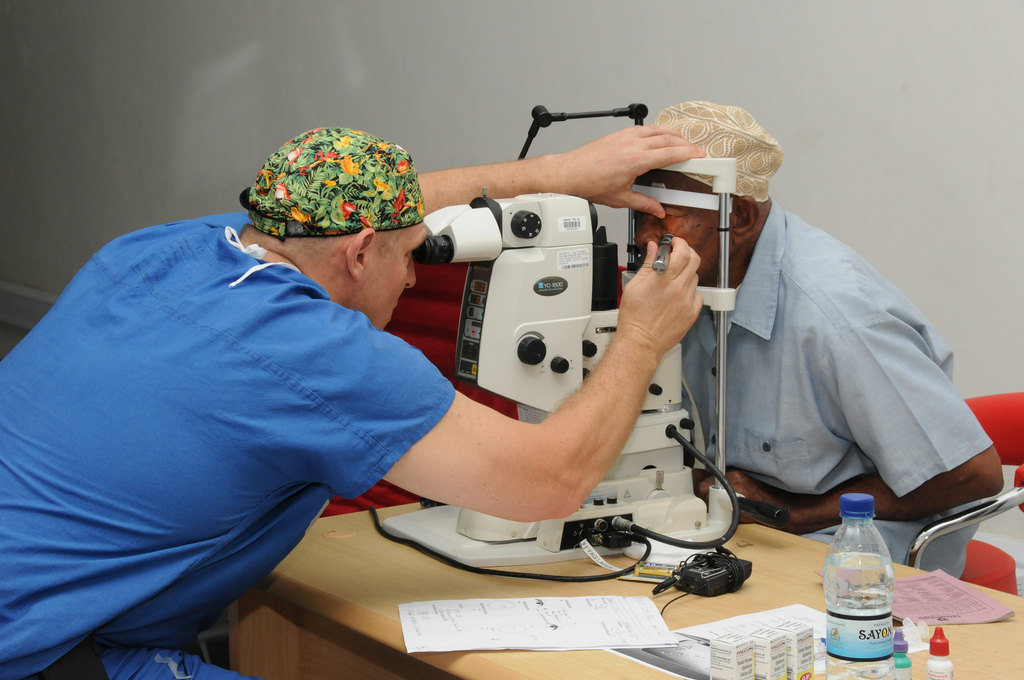 More than 750 million people currently suffer from uncorrected refractive errors or vision, which can result in blindness and mean hundreds of billions of dollars lost in productivity.
However, correcting vision traditionally requires expensive eye exam machines that can cost up to $40,000. Thanks to the new startup Smart Vision Labs, there is now a cheaper, more accessible way to receive eye exams.
After winning a New York University entrepreneurship competition in 2013, Smart Vision Labs entered the market with its smartphone paired autorefractor, the SVOne.
Founded by Marc Albanese and Yaopeng Zhou, the SVOne, which includes a paired iPhone 5s, costs $3,950, a 90 percent markdown from traditional autorefractors.
By simply pointing the iPhone at the customer's eyes for five seconds, the machine can quickly measure and produce the information for a prescription. The SVOne also uses wavefront aberrometry, a technology superior to existing autorefractors.
Since raising $6.1 million in an accelerator program, Smart Vision Labs and the SVOne have spread to more than 300 eye clinics across the U.S. and to 23 countries. In 2015, Smart Vision Labs traveled to Haiti to check the eyes of locals, working with the pro-bono doctors of the Volunteer Optometric Services to Humanity.
Not only is the SVOne technology much cheaper, but it is also portable, a huge plus for doctors working in areas without robust health systems or other infrastructure.
In the U.S., the company also has major market potential — more than two-thirds of Americans require prescriptions, but only half receive them. With a service so fast and cheap, Smart Vision Labs can provide vision services to both the impoverished and modern world.
What began as a two-person operation has now jumped to 16 people. They have recently begun operating in several commercial vision stores in New York and have completed more than 40,000 eye scans. With more traction and attention, the company may soon have a worldwide name in doing social good and making profits.
– Henry Gao
Photo: Flickr
https://borgenproject.org/wp-content/uploads/logo.jpg
0
0
Borgen Project
https://borgenproject.org/wp-content/uploads/logo.jpg
Borgen Project
2016-11-01 01:30:07
2020-05-28 15:10:53
Smart Vision Labs: The Affordable and Accessible Option for Eye Exams