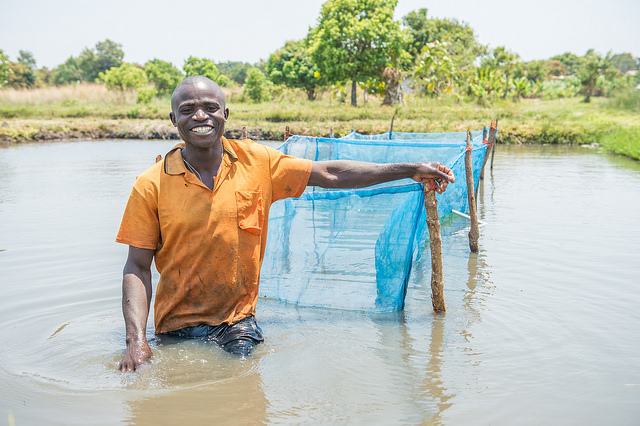 Twenty-four million people have been affected by the disastrous patterns of droughts in East Africa. These droughts have led to diminished crop yields and have created serious food insecurity in addition to decreased water sources. However, FoodTechAfrica (FTA), a Dutch organization comprised of many agro-food companies, has proposed a plan to feed people throughout East Africa by establishing sustainable fisheries throughout the region.
Growing Populations and Growing Hunger
As populations in East Africa continue to rise, the threat of food insecurity looms even greater. In their current condition, East African countries are simply unable to meet the demand for food, making food extremely expensive and its availability uncertain.
Widespread food insecurity has significant health consequences. Throughout East Africa, 800,000 children suffer from complications resulting from malnutrition. In Ethiopia, 4.3 million people without access to food and water require medical assistance. An estimated six million people in South Sudan are in need of food and water.
While the food crisis in East Africa is serious, it is getting better. Since 1990, protein-energy malnutrition has decreased by 35.7 percent in Kenya and nearly 70 percent in Ethiopia.
Aquaculture
FoodTechAfrica's goal is to increase food security in East Africa using aquaculture, a form of food production very common in the Netherlands. Aquaculture is essentially fish farming, which can be conducted on small, household scales or at industrial levels, with minimal harm to the environment. Fish are a protein and nutrient-rich resource that can be produced sustainably, feeding millions of hungry people and appeasing malnutrition.
Unlike livestock farming, aquaculture requires little land to produce large yields. Farming fish rather than fishing from seas and rivers allows for the nutritional benefits of fish without the environmental damage of over-fishing. FTA's aquaculture methods involve recirculation throughout fish pens, which conserves precious water.
Food and Jobs
FoodTechAfrica has set its sights not only on providing food throughout East Africa, but also jobs. The Kamuthanga Fish Farm, created by FTA, is the largest aquaculture operation in Kenya. This facility alone provides 58 skilled positions to local workers and is training even more. FTA has ensured that at least 25 of these jobs belong to women. Kamuthanga is capable of producing up to 1000 tonnes (1,000,000 kilograms) of fish per year, which is enough to feed approximately 140,000 people.
As FTA establishes more fisheries in more countries, more food and jobs are created. While the plan is simple, its execution will help assuage the complex issue of hunger in East Africa.
– Mary Efird
Photo: Flickr
https://borgenproject.org/wp-content/uploads/logo.jpg
0
0
Borgen Project
https://borgenproject.org/wp-content/uploads/logo.jpg
Borgen Project
2017-11-17 01:30:46
2019-12-23 08:04:34
FoodTechAfrica Supplies East Africa with Sustainable Fisheries