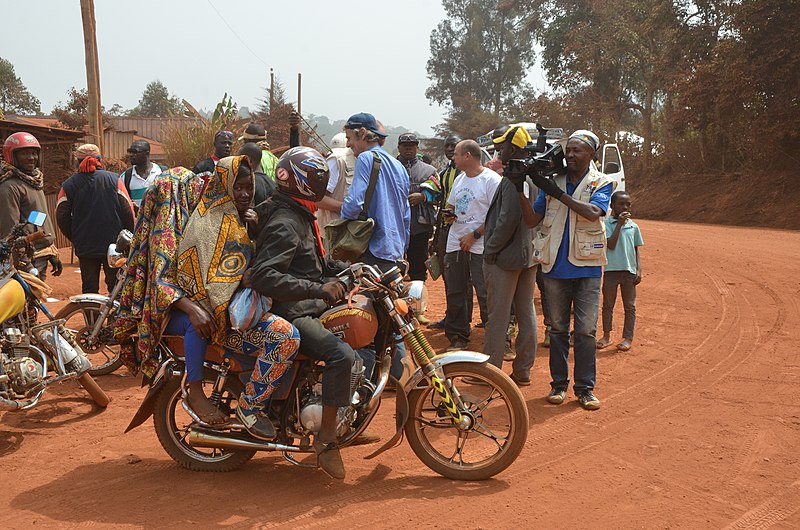 Super apps, platforms that provide customers with an array of services from a single app, have become more popular in the last decade. These platforms allow an individual to book everything online by encompassing all activities one wants to accomplish, such as ordering dinner, booking tickets, shopping and even hailing a car. Apart from simplifying life, these super apps also contribute to economic growth in countries by tapping into new markets, all while creating jobs to help lift people out of poverty. The Gozem super app hopes to be the biggest super app in Africa.
Gojek Super App
The super app Gojek, for example, launched in Indonesia in 2010 and has grown to rank among Fortune's Top 20 companies, now offering services to several Southeast Asian countries. The super app includes transportation products (goride, gocar and gosend) and shopping functions (gofood, gomart and goshop) that customers can enjoy without having to switch between apps. After seeing the success of Gojek and other super apps in Southeast Asia, one company, Gozem, hopes to turn its platform into the most popular super app in Africa.
Who is Gozem?
Based in Singapore, one Nigerian and two Swiss entrepreneurs co-founded Gozem after appreciating West Africa's potential as a lucrative business market. Raphael Dana, one of Gozem's co-founders, visited Togo and Benin on a business trip in 2017. After seeing individuals ride motorcycle taxis throughout both countries, Dana knew he could replicate the success of Gojek in West Africa — especially since it seemed as though no other entrepreneurs "saw [vehicle-hailing] as a business" like Dana did.
In 2018, Gozem launched in Togo as a motorcycle-hailing app, but eventually, the company expanded to include "food and grocery delivery, vehicle financing and a digital wallet." Gozem has since spread its operations to Benin and Gabon and plans to serve other West African and Central African countries in the future. When asked about Gozem's premise, Dana explains to CNN that since everyone uses transportation, makes payments and eats dinner, he put "all those key verticals that we all use in our daily life" into one app.
Plans in Motion
The Gozem team does not want to limit its business to only a few countries. By the end of December 2021, Gozem hopes to offer services in Cameroon, and by the end of 2022, Gozem aims to launch in Burkina Faso, Ivory Coast and Senegal. On Gozem's website, residents of the countries Gozem wishes to service can already provide their name, contact number and email to join Gozem's communication list.
New York University professor, Anindya Ghose, tells CNN that some communities' lack of high-speed internet and the potential difficulties of monetizing services are obstacles that Gozem must conquer to become a successful super app in Africa. However, Gozem plans to make money through vehicle financing commissions, "rides and deliveries" and "transaction fees on payments." Additionally, the fact that consulting firm McKinsey & Company projects super apps to earn "$500 billion in revenues by 2025" makes Gozem optimistic for the future of the company in Western and Central Africa.
Why Africa?
According to Dana, one of the reasons he wanted to launch Gozem in Western Africa is because the region's "emerging markets" provide less competition for each individual service. In other words, while in developed markets such as the United States, there are too many companies to compete with for an app that can profit in several sectors, Dana believes that the "(African) Francophone market is completely untapped."
Companies like Gozem understand that the future of business lies in Africa. As technology booms throughout the continent and more individuals become consumers of smartphone services, entrepreneurs should follow Gozem's example and invest in one of the biggest business markets.
Gozem also prioritizes education with a graduate program to train its potential "managers of tomorrow." The new jobs created by Gozem allow individuals to earn an income, improving standards of living in African countries plagued by poverty.
– Madeline Murphy
Photo: Wikipedia Commons
https://borgenproject.org/wp-content/uploads/logo.jpg
0
0
Kim Thelwell
https://borgenproject.org/wp-content/uploads/logo.jpg
Kim Thelwell
2021-10-07 07:30:03
2021-10-06 03:43:27
Gozem Hopes to be the Biggest Super App in Africa