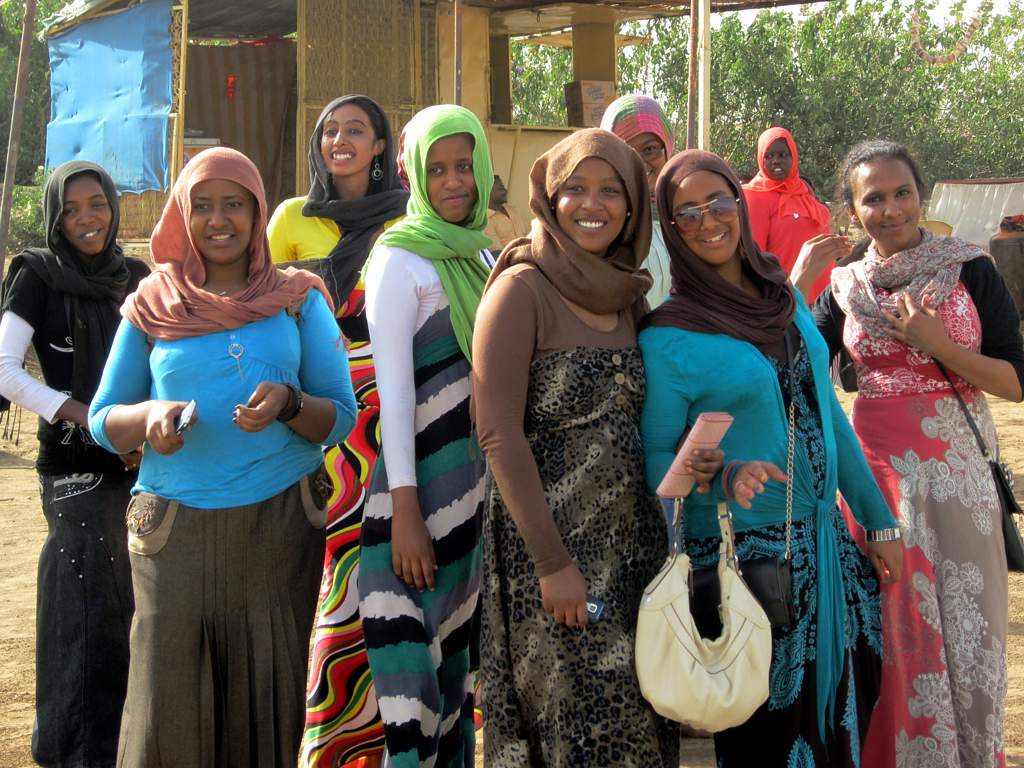 Gender equality in Sudan has experienced wide debate, especially in the last two decades. Many women across the country saw Omar al-Bashir's removal from office as a victory for women's rights. For years, women have been protesting to have the right to a fair trial, to play sports, to have freedom of speech and to have a position in politics. Here is more information about how women are pushing for gender equality in Sudan.
Sudan's First Female Football League
Women in Sudan started branching out into new activities after Omar al-Bashir's removal from office. Women across the nation started branching out into new territory: professional sports. Somewhere that women have been thriving is on the football field. Sudan's first-ever all-women football league began near the end of 2019. Since the league's arrival, protests across the country have called for more women to involve themselves in sports both professionally and as a hobby. The new Prime Minister Abdalla Hamdok has vowed to make female participation throughout the country a priority in the government. Many across the nation believe that the numbers and volume of women protesting was one of the reasons for Omar al-Bashir's removal from office. Allowing women to compete in sports helps break down some of the barriers that have been preventing gender equality in Sudan.
Women's Rights
Conversations about gender equality in Sudan and women's rights first made headlines in the early 2000s. Sexual abuse and violence were at the forefront of the demonstrations. The International Criminal Court indicted former President Omar al-Bashir and several of his staff for systematic sexual abuse in Darfur, between 2003 and 2008.
Women all across Sudan became increasingly angry with the government not reacting to alleged sexual abuse crimes that the police force committed as well. One report shows that government security allegedly killed 118 people and raped dozens of female demonstrators. Gender equality in Sudan also brings up arguments over the legal system in the country. Women across Sudan have also been protesting the legal system, which can allow women to face imprisonment for crimes such as wearing trousers or leaving the house without a man who is not their husband. One report shows that up to 40 women are in courts each day because of these laws. It is common for the women to have a trial without a lawyer, go to jail or receive punishment by public lashings.
Sudanese Women in Politics
The Sudanese Women's Union began in 1952. Since its creation, it has been advocating for women to go to school, combating underage marriages, fighting for the right for equal pay between men and women and obtaining women's right to vote. The Sudanese Women's Union is not the only group striving for gender equality in Sudan. Another group called MANSAM, also known as Women of Sudanese Civic and Political Groups, is a large collective of non-government organizations involved in aiding women throughout Sudan. In total, the collective includes eight political women's groups, 18 civil society organizations and two youth groups. Currently, one of MANSAM's main goals is for women to represent half of the political officials in Sudan.
Women in Sudan are pushing for gender equality. They have been fighting for gender equality for decades, both in the form of NGOs and grassroots organizing. They are fighting to have an equal say in politics, in the law and even in sports. The changes that the country has made over the last two decades have been drastic and will likely continue as women's voices grow stronger.
– Asha Swann
Photo: Flickr
https://borgenproject.org/wp-content/uploads/logo.jpg
0
0
Lynsey Alexander
https://borgenproject.org/wp-content/uploads/logo.jpg
Lynsey Alexander
2020-03-07 14:15:46
2020-04-06 14:55:18
Pushing for Gender Equality in Sudan