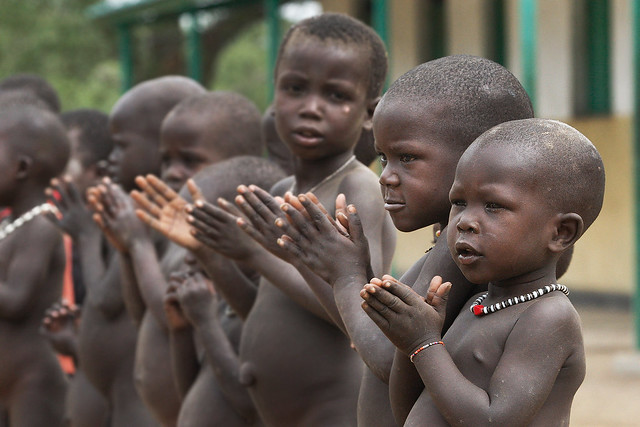 By virtue of the democratic process in America, the country is one of the most influential allies to the global poor. The U.S. approaches foreign assistance through a multitude of dimensions. A critical body of which is the legislative component of the tripartite government system.
The U.S. House of Representatives Committee on Foreign Affairs and the U.S. Senate Committee on Foreign Relations possess the constitutional authority and resources to manage national security, international health crises, and address human rights abuses. On a daily basis, congressional members are strong advocates for the global poor.
To address the complexity of the international affairs, the governing bodies established regional subcommittees and assigned specific representatives to create solutions that are tailored to the unique needs of the diverse and multi-polar system.
Rep. Christopher Smith, with Rep. Karen Bass as the Ranking Member, chairs the U.S. House of Representative's Subcommittee on Africa, Global Health, Human Rights, and International Organizations. Past actions of the committee include calls for the promotion of good governance in Eritrea; accountability in human rights reports; and cooperation with the U.N. to stabilize South Sudan.
Sen. Jeff Flake, with Sen. Edward J. Markey as its ranking member, chairs the U.S. Senate Foreign Affairs Subcommittee on Africa and Global Health Policy. The committee has recently passed legislation highlighting their dedication to being an ally to the global poor. The legislation is called Electrify Africa, which partners with sub-Saharan governments to provide power services for at least 50 million people.
Other responsibilities of the Senate Subcommittee promote good government and identify threats for the intelligence and military community to further evaluate. These elected representatives work diligently to be effective advocates for the global poor.
However, congressional leaders are elected to serve the American people. If you are one of millions of Americans who care about the globally impoverished, then have your voice heard.
By emailing, calling or writing, individual Americans can lobby their representatives to support bills that demonstrate their allegiance to assisting the global poor. Often times, it does not take more than five constituents reaching out to make something become a topic of discussion. It's amazing to think that individual American citizens can have a big impact by being influential advocates for the global poor.
There has never been a more important time to get involved. The world is at a pivotal point: continue improving the living conditions of those who live on less than a dollar a day or forfeit the hard work of generations. The choice is up to every American to become an ally of the global poor.
– Adam George
Photo: Flickr
https://borgenproject.org/wp-content/uploads/logo.jpg
0
0
Borgen Project
https://borgenproject.org/wp-content/uploads/logo.jpg
Borgen Project
2016-11-09 09:54:13
2020-05-22 12:46:44
America Has Strong Advocates for the Global Poor