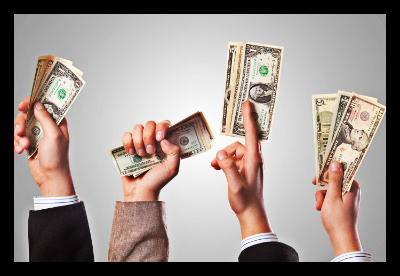 In 2014, the space-based video game 'Star Citizen' raised almost 40 million dollars via crowdsourcing, earning it a Guinness World Record for the largest single amount ever raised through crowdfunding. To put this in context, funding for all of the specialized agencies of the U.N., including WHO, UNICEF and UNDP, totalled about 20 billion dollars in 2011, only 500 times the amount raised for a single video game.
Crowdfunding, the raising of funds for a particular venture or project directly from the population through the internet, has been gaining considerable steam in recent years. Worldwide crowdfunding volume in 2011 was over one billion dollars. In the U.S. alone, there are over 190 platforms for crowdsourcing.
In 2012, social causes made up 30 percent of all crowdfunded projects. This statistic reveals that it is possible to enthuse the public about socially beneficial projects, consequently reducing the burden on the government.
Floating Doctors is just one example of such a project. The organization aims to provide free medical care and deliver medical supplies to isolated populations of Central America. The unique approach of this project is that they voyage by ships to reach these populations and their ships are completely self-sustained in their ability to serve as a doctor's office. They do not require the existence of a permanent hospital building in the locations they serve. In 30 days, they have been able to raise 3,000 U.S. dollars on KickStarter, a crowdfunding platform.
Another example is Energy for Old Fadama. It is trying to provide solar energy to a large urban slum in Ghana. In 18 months, the organization has equipped 20 community buildings with solar energy and are also trying to empower women in the community by providing them the opportunity to be small solar system entrepreneurs. So far, Energy for Old Fadama has raised 17,000 euros from 59 backers.
Several platforms dedicated specifically to civic projects are starting to appear. According to Deutsche Welle, one such platform, Germany-based nonprofit BetterPlace.org, has collected 10 million euros for 5,000 projects in 147 countries since its launch in 2007.
StartSomeGood is another example. This platform, as the name suggests, supports projects focussed on social good. The platform generates revenue for itself only if a project on its platform meets its fundraising goal. Start Some Good also asks fundraisers to decide on a "tipping-point goal", an amount required to launch all projects. Donations are only processed if a campaign raises enough to meet its tipping-point. In this way, donors are assured that their money is going toward a goal that will be realized.
Like any good investor, a donor should also be able to evaluate a project for its merit. BetterPlace accommodates this by allowing donors to rate projects and ask questions to project organizers. Incorporating more approaches like donor questions and tipping-point goals will give crowdfunding campaigns more credibility.
Crowdfunding allows for innovations for development to be realized. As it grows, crowdfunding might well become another mainstream approach, just like aid from governmental and intergovernmental sources, to secure funding for civic projects.
– Mithila Rajagopal
Sources: Daily Crowd Source, Deutsche Welle, Guinness World Records, Statista, Start Some Good, World Watch
Photo: Flickr
https://borgenproject.org/wp-content/uploads/logo.jpg
0
0
Borgen Project
https://borgenproject.org/wp-content/uploads/logo.jpg
Borgen Project
2015-05-30 12:00:22
2020-07-18 01:57:12
Crowdfunding for Development