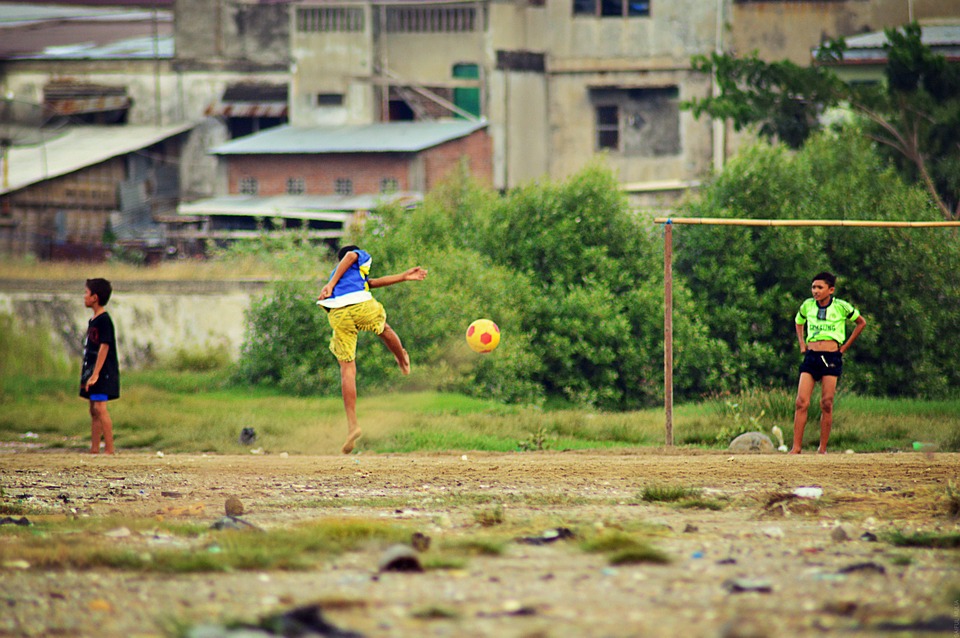 The nation of Mexico is well-known for its tacos and tequila, but less known for its staggering poverty rates and rising obesity cases. The Mexican State of Jalisco has a poverty rate of 41%; nearly half of the population lives without basic nutrition and suffers from the violence and theft of local drug cartels. Children raised in the vicious cycle of generational poverty suffer the most. Sports can provide a refuge for these children growing up surrounded by violence and hardship. Organized sports in Mexico provide children with the safety to build confidence and essential life skills that can help end cyclical poverty.
Sports Address Health Concerns
According to Mexico's national social development board in May 2020, half of all Mexican children ages five through 14 hadn't engaged in physical exercise for at least a year. The lack of physical activities and available sports contributes to Mexico's climbing obesity rate, which neared 30% as of early 2020.
Malnutrition is typically equated with being underweight, but overweight children in poverty are also victims of malnutrition. In both instances, the child's brain remains underdeveloped and cannot reach its full potential. Without proper nutrients, it is increasingly difficult for children to retain information and benefit from education.
The Social Significance of Sports
An aspect of poverty often overlooked is the lack of opportunity that children have to build and practice social skills. Sports in Mexico provide a safe space for children to play, socialize and build friendships without the threat of theft and violence that lurk on the streets.
Often played casually without referees, sports in Mexico frequently result in a conversation or reflection post-game. These discussions often revolve around gender equality, teamwork, perseverance, diversity or cooperation. Such discussions exemplify how the universal language of sports can help people find common ground and grow together.
Organizations Creating Space for Sports
Organized sports in Mexico offer a haven for children trying to avoid violence. Exercise and engagement in a stimulating social environment provide further benefits for their future. Thanks to the efforts of Children International, there are five community centers in the capital of Jalisco. These community centers provide protected spaces where children can read, use computers, play sports and learn about healthy eating habits.
At the beginning of 2020, the UEFA Foundation for Children collaborated with the Fundación del Empresariado Chihuahuense (FECHAC) to open and run 88 schools that offer an opportunity for children to get involved in sports. The organizations hope to increase that number of schools to more than 100 in the next two years.
The Sports for Sharing initiative, or Deportes para Compartir, aims to teach children healthy lifestyles while also introducing cultural diversity and social issues. The initiative has reached more than 63,000 young Mexicans across the country and aims to expand internationally. The program empowers girls who are playing sports for the first time and reduces street violence by providing sports outlets for young men.
The physical and social rewards that children gain from sports in Mexico cannot be overstated. In addition to health and social benefits, playing sports acts as an escape for children leading difficult lives in poverty. It allows children to feel normal, forget the harshness of their world and imagine a better life for themselves. Moving forward, it is essential that more organizations make increasing opportunities for children's sports in Mexico a priority.
– Veronica Booth
Photo: Pixabay
https://borgenproject.org/wp-content/uploads/logo.jpg
0
0
Kim Thelwell
https://borgenproject.org/wp-content/uploads/logo.jpg
Kim Thelwell
2021-03-20 01:30:14
2021-03-17 11:07:40
The Importance of Children's Sports in Mexico