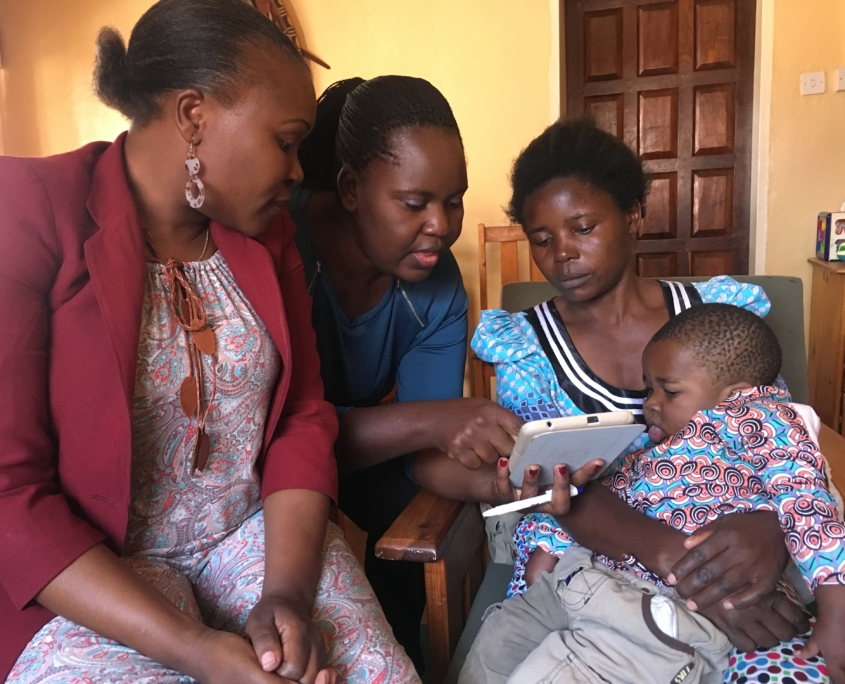 Approximately 93 million children worldwide have been diagnosed with a disability. A total of 80% of these children have problems with feeding processes. Children with disabilities often suffer from medical conditions like anemia and, along with children who do not receive nutrition through a caregiver, are among the groups that are most likely to be malnourished. However, two women from Portland, Oregon, founded the nonprofit organization SPOON to address children's malnutrition.
Providing Nutritional Assistance for Children Worldwide
SPOON was founded in 2007 when Cindy Kaplan and Mishelle Rudzinski adopted two children from Kazakhstan who were diagnosed with severe malnutrition. They created SPOON to ensure that all children across the globe receive nourishment. SPOON aims to provide help for caregivers through nutrition programs and assessing the needs of children with feeding difficulties. As the most important part of their mission, the organization puts a special focus on nutrition support for children who do not have a family to care for them or those with a disability.
Helping Children With Feeding Difficulties
Children diagnosed with a disability are three times as likely to suffer from undernourishment than those without any disabilities. Furthermore, one of SPOON's studies showed that approximately 91% of children in institutions and without family care do not receive the nutrition they need.
Carolyn Moore, the Policy and Advocacy Advisor for SPOON, told The Borgen Project that the two groups often overlap since "institutionalization and separation are more common for children with disabilities." Moore further explained that the lack of training regarding children with special needs is a significant contributor to feeding difficulties and nutritional health conditions.
The population of children in need of the help SPOON has to offer is immense. Approximately 250 million children who live in developing countries are at immediate risk of stunting. Additionally, 53 million under the age of 5 received diagnoses with cognitive delays, reduced motor skills and other disabilities.
According to Moore, there are additional tens of millions of children who live "in institutions or … on the streets." One of the main challenges in making sure that all children receive the nutrition they need is that caregivers often do not understand the importance of finding the right feeding process. This is especially important since nutrition is the main contributor to ensure a child's health. It also affects the development of their brain and body.
Teaching People Important Feeding Skills
SPOON operates with several different methods. The first step of its work includes helping local partners and caregivers of children with disabilities. This is "to build their skills in the specific nutrition eating needs and techniques." The initial training period covers many different aspects, including learning how to improve feeding techniques, correctly assessing the specific problems a child is facing and adapting diets and nutrition accordingly to individual needs.
Another part of SPOON's work is the organization's mobile app called Count Me In. The tool assesses the growth and problems of children with feeding difficulties, especially those with disabilities and in institutions. The app is then able to offer appropriate solutions to caregivers. Moore explained that Count Me In "can recommend improvements around positioning and texture" of the food. It is also a very efficient way for the organization to collect valuable data. By 2019, many orphanages in countries such as Uganda, Vietnam and Zambia have used Count Me In.
Advocacy and the Global Child Thrive Act
The third important component of SPOON's work is advocacy. Moore explains the need for children with disabilities worldwide to have access to nutrition and support with their feeding difficulties. She emphasizes the need for nonprofit organizations to look at how to "change policies and change systems" permanently. For example, SPOON was part of the Thrive Coalition, a group of nonprofit organizations that advocated for the Global Child Thrive Act, which was passed into law in January of 2021.
The coalition continuously met with congress and the media. This resulted in more than 100 Republican and Democratic members of the House and Senate co-sponsoring the bill. The Global Child Thrive Act assures that the United States government will contribute to strengthening early childhood development. This is for 250 million children under 5 in low-to-middle-income countries. According to Moore, the act was especially important to SPOON, since it specifically included support for "children with disabilities or without family care."
Helping Children All Across the Globe
In addition to helping with the passage of the Thrive Act, SPOON has seen many successes throughout the years. After working in countries like Vietnam, China and India for two years, the rate of stunting in the children decreased from 55% to 23% and the percentage of children with anemia went down from 41% to 13%. Furthermore, SPOON's advocacy efforts significantly contributed to a policy change in Kazakhstan that resulted in better nutrition for children without family care.
Also, data collected through Count Me In in 2020 showed a 35% improvement in the growth of kids and found that 82% of caregivers had adjusted feeding positions according to the children's needs. Another 2020 success was the development of the SPOON chair. The chair will help children with disabilities by allowing them to sit upright during the feeding process.
Partnering With Other Organizations to Help Children
SPOON has also seen much success through collaborations with local partners. In Zambia, SPOON worked together with CMMB, a nonprofit organization that aims to help children with diseases by improving their nutrition. Together, the two organizations were in charge of the Improving Nutrition and Safe Feeding Practices project. This project specifically focused on children with disabilities and without family care.
Moore explained that SPOON and CMMB provided "specialized training in the nutrition and feeding issues" that are common for the two groups of children. The project worked with nutritionists and clinicians who had no prior experience in this specific field. Data pulled from Count Me In in Zambia from 225 surveyed children shows that between the years 2017 and 2020, the feeding positions improved in more than half of all cases for children with disabilities. There was a reduction in malnutrition for every child that was evaluated more than once through the application.
SPOON's work has significantly contributed to improving the health and lives of many children with feeding difficulties. SPOON has displayed solutions for helping disadvantaged children and has revealed the need for further organizations to join their cause. Moore noted with the "big shift in food insecurity," due to COVID-19, SPOON's work is incredibly vital.
– Bianca Adelman
Photo: With permission from Carolyn Moore
https://borgenproject.org/wp-content/uploads/logo.jpg
0
0
Kim Thelwell
https://borgenproject.org/wp-content/uploads/logo.jpg
Kim Thelwell
2021-06-03 01:30:22
2021-06-11 19:43:15
SPOON: Helping Children With Feeding Difficulties