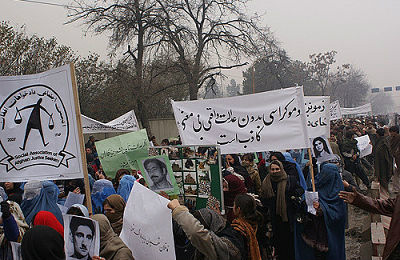 Armed conflict continues between Taliban and government forces, leaving human rights in Afghanistan a ravaged victim to the ongoing violence. The crisis has escalated and become a significant recipient of foreign aid. From displacement, abuse and harsh punishments to humanitarian assistance and defenders of human rights, here are six important facts to know about human rights in Afghanistan.
As of September 30, 2016, the U.N. had documented 8,397 civilian casualties as a result of the ongoing armed conflict. Terrorist groups in the region were responsible for 61 percent of these deaths, while both official and unofficial government forces were responsible for 23 percent of civilian casualties.
There were 15 documented incidents of the compromisation of medical treatment facilities in the first half of 2016 alone. Government forces are known to conduct search operations in hospitals and clinics, delay or impede the provision of medical supplies and use health facilities for military purposes.
As of August 2016, Afghan judiciaries had registered more than 3,700 cases of violence against women and girls. Under Shari'a law, the Taliban and other armed groups increased their public punishment of women for so-called "moral crimes." Punishments included public lashings and executions.
The U.N. Refugee Agency documented 2.6 million Afghan refugees living in the world as of 2016. Ninety-five percent of these refugees now live in Iran and Pakistan where they face discrimination, racial attacks, lack of basic amenities and mass deportation.
Armed groups regularly target active defenders of human rights in Afghanistan. For example, in August 2016, unknown individuals kidnapped, tortured and killed the brother of a local women's rights activist. They then used the brother's phone to further threaten the sister into ceasing her human rights work.
According to data from the U.N. Office for the Coordination of Humanitarian Affairs, humanitarian aid reached 1.3 million people in the first quarter of 2017.  The current Humanitarian Response Plan in Afghanistan calls for funding of $550.2 million. The program has received 27.2 percent of that funding so far.
Programs are in place to provide as many Afghan people as possible with the aid they require. However, while such foreign aid response systems are incredibly beneficial, the next crucial step is to take preventative measures against the recurring violations of human rights in Afghanistan.
– Sophie Nunnally
Photo: Flickr
https://borgenproject.org/wp-content/uploads/The_Borgen_Project_Logo_small.jpg
0
0
Borgen Project
https://borgenproject.org/wp-content/uploads/The_Borgen_Project_Logo_small.jpg
Borgen Project
2017-07-12 07:30:45
2018-03-07 11:13:44
Six Important Facts About Human Rights in Afghanistan