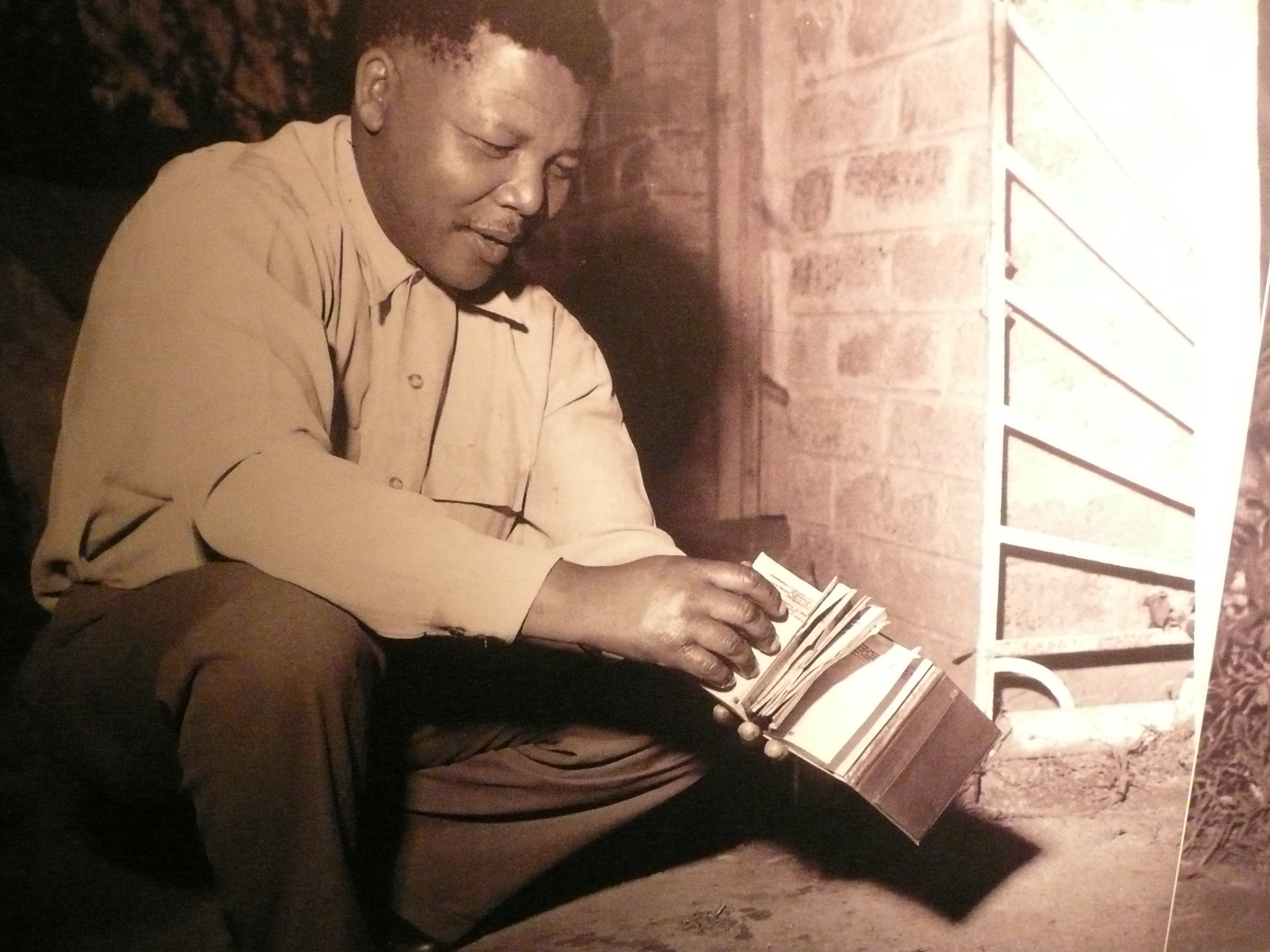 Nelson Mandela was a civil rights hero and arguably one of the greatest African leaders in history. He led a resistance movement, spent years behind bars unjustly and served as the president of South Africa. His life's work was instrumental in abolishing apartheid and improving race relations. Not only was he a champion for justice and peace in his own country but also around the world. In 2009, the United Nations declared July 18th "International Nelson Mandela Day." An examination of Nelson Mandela's childhood contextualizes his legacy, both honoring and humanizing the man who contributed to the development of democracy and human rights around the globe. His young years are fascinating and enlightening as he exhibited leadership skills and spirit from an early age in his unique circumstances. Read on to discover the beginning of Mandela's journey towards liberating millions.
Born into Royalty
On July 18th, 1918, Rolihlahla Mandela was born into the Thembu tribe in the small South African village of Mvezo, Transkei. Nelson's birth name, Rolihlahla, is translated to mean "pulling branches off a tree." His father, Gadla Henry Mphakanyiswa, served as chief of the tribe. His mother, Nosekeni Fanny, was Mphakanyiswa's third of four wives. Collectively, the wives bore Mphankanyiswa nine daughters and four sons. Nelson Mandela was born into a powerful family that was devoted to serving and leading his community. He grew up listening to stories of his ancestors' bravery in wars of resistance, planting the seeds of courage within him to continue the struggle of bringing his people into freedom.
When colonial authorities denied Mphakanyswa of his chief status, he moved his family to Qunu. When Mphakanyswa died from tuberculosis in 1928, Mandela was only nine years old. He was then put under the guardianship of a Thembu Regent, who raised him as his own son.
A New Name
Nelson Mandela was the first in his family to attend school. He excelled in his learning, and the schools he attended had a fundamental impact on Nelson Mandela's childhood. At his primary school in Qunu, Rolihlahla's teacher told him that he would be called "Nelson" from now on. This followed the tradition of giving schoolchildren "Christian names". This given name would be adopted by Rolihlahla, becoming his lifelong moniker. He continued his education at a Methodist secondary school called the Clarkebury Boarding Institute and Healdtown. Throughout his time there, he performed well in boxing, running and academics.
In 1939, Mandela advanced to the prestigious University of Fort Hare. At the time, it was the sole Western-style higher learning institute for South African black people. The next year, Mandela, along with his fellow peers, was expelled for joining a student boycott against university policies. His lifelong advocacy for peaceful protests began here.
Fleeing to Johannesburg
Mandela returned home after being expelled from college and his guardian, Jongintaba, was furious. He threatened that if Mandela did not return to Fort Hare he would arrange a marriage for him. In response, Mandela decided to escape. He fled to Johannesburg and arrived in 1941. He first worked as a mine security officer, then as a law clerk and finally finished his bachelor's degree through the University of South Africa. As he furthered his studies, he also started attending African National Congress (ANC) meetings against the advice of his employers. In 1943, he returned to Fort Hare to graduate. He furthered his education and expanded his worldview by studying law at the University of Witwatersrand and it was here that his interest in politics was heavily influenced. He met black and white activists and got involved with the movement against racial discrimination that he would continue for the rest of his life.
As Nelson Mandela's commitment to politics and the ANC grew stronger, he participated in boycotts, strikes and other nonviolent forms of protest to oppose discriminatory policies. He opened South Africa's first black law firm, which specialized in legal counsel to those harmed by apartheid legislation. He offered his legal counsel from a low cost to no cost at all. A long struggle was ahead of Mandela to achieve full citizenship, democracy, and liberty for his people. His journey began in his early years as Thembu royalty and in his academic work. Nelson Mandela's childhood is only the first piece in the remarkable making of an international icon.
– Mia McKnight
Photo: Flickr
https://borgenproject.org/wp-content/uploads/logo.jpg
0
0
Jennifer Philipp
https://borgenproject.org/wp-content/uploads/logo.jpg
Jennifer Philipp
2020-07-20 14:00:15
2020-07-20 13:46:06
Nelson Mandela's Childhood