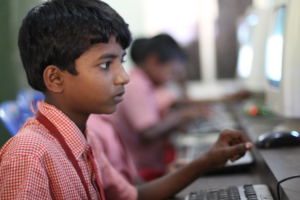 As India industrializes, the country has made great strides in internet usage and access, however, there is still a lingering gap between those who have access to the internet and those who do not, also known as the digital divide in India. Demographics play a major role in the digital divide in India. Rural villages, impoverished people and women are far less likely to have proper internet and technology access. Only around 16% of women use "mobile and internet services" in India. The COVID-19 pandemic further exposed the digital divide in India and its role in hampering access to vaccines. Because of a lack of digital literacy and access, families and communities are often unable to set up appointments to register for vaccinations. This contributes to a slower rate of vaccinations in India, heightening the urgency of crossing the digital divide in India.
5 Organizations Addressing the Digital Divide in India
Together, these organizations make significant efforts to bridge the digital divide in India. In their combined work, the organizations help connect all areas of India to the nation's future technological prospects, one person at a time.
– Lalitha Shanmugasundaram
Photo: Flickr
https://borgenproject.org/wp-content/uploads/logo.jpg
0
0
Lynsey Alexander
https://borgenproject.org/wp-content/uploads/logo.jpg
Lynsey Alexander
2021-09-23 01:30:55
2021-09-21 02:04:05
5 Organizations Crossing the Digital Divide in India