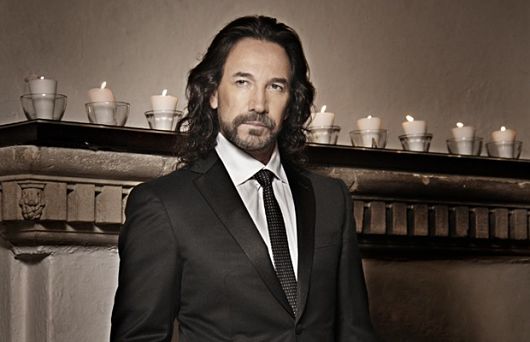 There are plenty of Latin songs from different countries such as Mexico, Puerto Rico, Cuba and Colombia that address the poverty and hunger situations that the countries are going through.
Many of these songs, more than only addressing a situation of poverty, address political disadvantages and the corruption that some of the Spanish speaking countries face.
These songs vary from sad ballads to rhythmic rap songs. Depending on the topic, some of these songs can have rude language to express frustration in regards to poverty and/or government corruption. Here are some more examples of songs in Spanish about poverty.
7 Songs in Spanish about Poverty
1. "Casas De Cartón" by Marco Antonio Solís
Que triste se oye la lluvia
en los techos de carton
que triste vive mi gente
en las casas de carton
Viene bajando el obrero
casi arrastrando sus pasos
por el peso del sufrir
mira que es mucho sufrir
mira que pesa el sufrir 
The lyrics of this song portray the situation of poverty that many people live under. Phrases like "que triste vive mi gente en las casas de carton" (how sad my people live in cardboard houses) and "viene bajando el obrero casi arrastrando sus pasos por el peso del sufrir" (the laborer is coming down dragging his feet because of the weight of his suffering) give a strong meaning to this song.
2. "La Carencia" by Panteón Rococó
Por la avenida va circulando
el alma obrera de mi ciudad
gente que siempre esta trabajando
y su descanso lo ocupa pá soñar
This is a ska song by a Mexican band that talks about the working class and how hard it is to make a living with a minimum wage and long hours of work. "Gente que siempre esta trabajando y su descanso lo ocupa pá soñar" (People that is always working and use their free time to dream) is a reference to the working class and their condition.
3. "Baile De Los Pobres" by Calle 13
Tú eres clase alta, yo clase baja
Tú vistes de seda, y yo de paja
Nos complementamos como novios
Tú tomas agua destilada, yo agua con microbios
Tú la vives fácil, y yo me fajo
Tú sudas perfume, yo sudo trabajo
Tú tienes chofer, yo camino a patas
Tus comes filete, y yo carne de lata
In this song, Calle 13 compares both upper and mid-upper classes to poor and working class people. "Tú sudas perfume, y yo sudo trabajo" (you sweat perfume and I sweat work) is one of the references that the song makes to mark the differences among the social classes. He puts himself in the shoes of a working class man to find the differences with upper classes.
4. "El Pobre" by Attaque 77
Y andas perdido entre las marcas de tus manos
miras tu ropa y la que usan los demás
miras la chica que nunca podrás tener
y el chico que aspira el tren mientras viaja en Poxiran.
Tal vez pueda ser, lo que te rodea lo que quieras lo escuchas
Un poco de suerte para el pobre
"El Pobre" (The Poor) is a song from the perspective of the poor. "Miras tu ropa y la que usan los demás" (you see your clothes and the one that the others wear) gives the listeners an insight to what "El Pobre" is wearing and how his clothes are different from those of the middle class.
5. "Gimme Tha Power" by Molotov
Que nos guachan los puestos del gobierno
Hay personas que se están enriqueciendo
Gente que vive en la pobreza
Nadie hace nada
Porque a nadie le interesa
This is mainly a protest song by the Mexican band Molotov against the government corruption and the situation of poverty. "Gente que vive en la pobreza, nadie hace nada por que a nadie le interesa" (People that live in poverty, no one makes anything because nobody cares) protests the conditions in which poor people are living and how the government is doing little to resolve this problem.
6. Que Canten Los Niños" by Jose Luis Perales
Que canten los niños que viven en paz
y aquellos que sufren dolor
que canten por esos que no cantaran
porque han apagado su voz.
This is a song of hope that references children singing about hope and gives a voice to those who cannot speak. "Que canten por esos que no cantaran porque han apagado su voz" (May they sing for those who won't sing because they have silence their voice) is a way for the song to express the desire to give a voice to those who are silenced.
7. "El Baile De Los Que Sobran" by Los Prisioneros
Bajo los zapatos
Barro más cemento
El futuro no es ninguno
De los prometidos en los 12 juegos
A otros le enseñaron
Secretos que a ti no
A otros dieron de verdad esa cosa llamada educación
Ellos pedían esfuerzo ellos pedían dedicación
Y para qué
Para terminar bailando y pateando piedras
This song has a political meaning and references social inequality topics in Chile. "A otros dieron de verdad esa cosa llamada educación" (They really gave to others that thing called education) is a phrase of the song that marks the difference of social classes and social inequality by portraying the opportunities that some people have over others.
– Diana Fernanda Leon
Sources: SinEmbargo, 5 Canciones Sobre, 20 Minutos, Proyecto 100 Canciones
Photo: Domingo
https://borgenproject.org/wp-content/uploads/logo.jpg
0
0
Borgen Project
https://borgenproject.org/wp-content/uploads/logo.jpg
Borgen Project
2015-07-15 10:35:38
2020-07-03 10:34:28
7 Songs in Spanish about Poverty