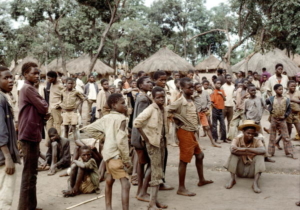 Mozambique is facing a refugee crisis. Around 600 people have been killed and over 115,000 people are displaced due to violence in Cabo Delgado. Most internally displaced people fled to Pemba, with others opting to escape to Mocimba da Praia, Ibo Island and Macomia. The region, one of the poorest in Mozambique, is prone to violence, disease outbreaks and extreme weather events, such as 2019's Cyclone Kenneth.
Conflict in Cabo Delgado
Ansar al Sunna is allegedly responsible for much of the recent violence. It carried out attacks more frequently beginning in 2020. Violence in Cabo Delgado has now spread to most of the province's 17 districts. Because of the attacks, agricultural workers have stopped planting crops. As a result, there is rising food insecurity and loss of income. In addition, the increased violence is preventing students and teachers from being in schools, threatening to lower the current literacy rate of 44% in the province.
The Refugee Crisis in Mozambique
The most urgent need for refugees is shelter, but this presents several challenges. Dozens of people have been living together in the same home after fleeing violence in Cabo Delgado. Additionally, thousands have been residing in schools set up as makeshift shelters, causing COVID-19 to spread more easily.
Additionally, violence has caused people to abandon numerous hospitals in Cabo Delgado. Before the violence, Cabo Delgado had limited medical infrastructure and hospital space, making it difficult for it to respond to disease outbreaks, like cholera and COVID-19.
Solution for the Refugee Crisis
One possible solution is to increase coastal security. Natural gas fields are located off the coast of Cabo Delgado, and the groups use this as an opportunity to smuggle drugs.
Another potential solution is for greater regional cooperation in southern Africa. According to Mail & Guardian, this is difficult because of Mozambique's aspiration to have control over the situation and using armed forces to commit human rights violations, such as accusing IDPs of being the perpetrators of violence and treated as criminals. While military action might be necessary, there needs to be a regional response to poverty and security in the province to stop violence in Cabo Delgado. The South African Development Community would spearhead this. This organization consists of 16 countries, including Mozambique, South Africa, Zambia and Zimbabwe. Cooperation is necessary to protect stability throughout the region.
Organizations That Alleviate Refugee Crisis in Mozambique
Various organizations have taken steps to help alleviate the hardships the refugees face. This includes a collaboration between the United Nations Development Program and Japan. Through a $643,000 grant, more than 3,000 households and roughly 16,000 people in poverty will receive help. The grant aims to address the root causes of poverty to help alleviate violence. Meanwhile, the United Nations Refugee Agency committed $2 million in February 2020 to address the issues in Mozambique. This includes helping roughly 15,000 people through additional resources and representatives on the ground. Similarly, in July 2020, The European Commission agreed to provide 65 million Euros to several countries in southern Africa. About 5 million Euros will go to Cabo Delgado specifically to address security, food, shelter, disaster readiness and health care relief efforts, with emphasis on COVID-19 relief.
Within Cabo Delgado, The Bishop of Pemba has been one of the loudest voices for humanitarian aid. He recounted the violence of churches burning and suffering destruction by insurgency, the growing humanitarian crisis and the importance of aid to the region. As a result, Vatican News described him as a "voice of the voiceless." In April 2020, he said that it was complicated to tell whether all of the violence was government-sponsored or a result of extremist groups. The Bishop of Pemba claimed that even though the province has offshore oil, the government's failure to address poverty and unemployment has only led to more exploitation in the region. Through his appeal to The Vatican, The Bishop was able to get Pope Francis to mention specifically the humanitarian crisis in Cabo Delgado in his Easter message.
– Bryan Boggiano
Photo: Flickr
https://borgenproject.org/wp-content/uploads/logo.jpg
0
0
Kim Thelwell
https://borgenproject.org/wp-content/uploads/logo.jpg
Kim Thelwell
2020-09-24 01:30:38
2020-09-22 14:03:46
Alleviating the Refugee Crisis in Mozambique