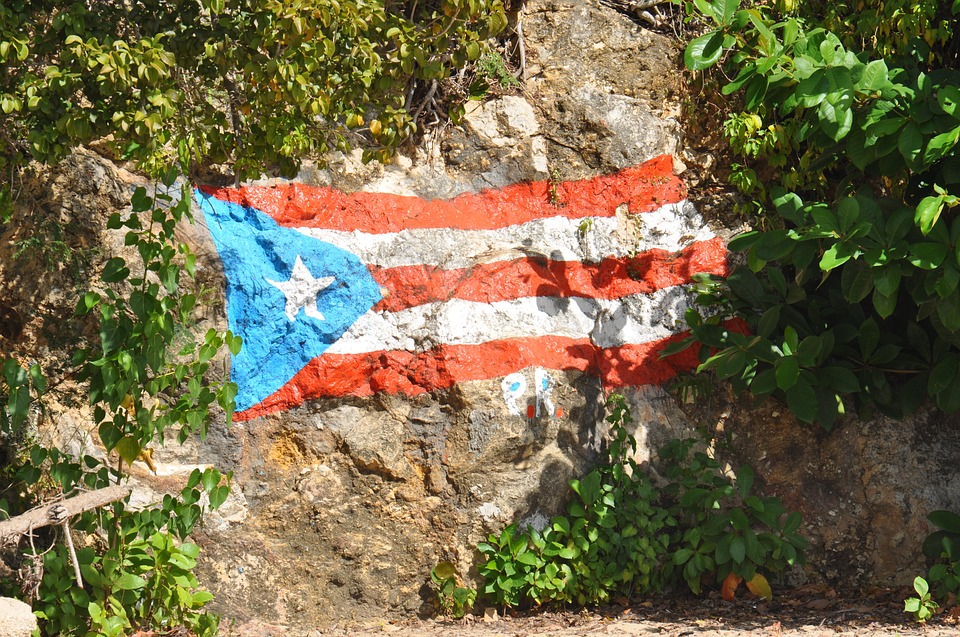 The island of Puerto Rico is a country located in the Caribbean Islands. After the devastating effects of Hurricane Maria in 2017, Puerto Rico and various organizations are making efforts to ensure life expectancy for those victimized. Below are 10 facts about life expectancy in Puerto Rico and how people are seeking to improve it despite obstacles.
10 Facts About Life Expectancy in Puerto Rico
The World Bank Group documents the statistics for life expectancy in Puerto Rico as approximately 79.974 years as of 2017. This is in contrast to 68.72 years in 1960.
The World Bank determines the population of Puerto Rico to be approximately 3.2 million people as of 2018. WorldBank.org also documents the population of Puerto Rico as declining since its peak in the years 2000-2006 with a population in the 3.8 million range. Pew Research indicates that Puerto Rico's current decline in population is due to the effects of Hurricanes Maria and Irma which led to the significant loss of 123,000 citizens leaving the country between 2017 and 2018.
Statistics show that women are more likely to live longer than men in Puerto Rico. According to the CIA World Factbook, men generally live 78 years in Puerto Rico and women live about 85 years.
The median age of Puerto Rico has increased over the past decade. The World Bank indicates that the median age for males is approximately 40 and for females 44, making it about 42 years averaged together. Pew Research also documents that 81 percent of the population is over 18. This indicates that living past childhood in Puerto Rico can increase one's life expectancy when a person is in a more independent stage of life.
The Puerto Rican Integrity in Medicare Act, H.R. 6809 (PRIMA) highlights the country's desire for proper Medicaid coverage. This act of reform emerged in October 2018 with the intentions of helping stabilize medicare coverage for those in Puerto Rico, a needed reform because Medicaid spending for the island is just 26 percent of the mainland average. The effects of Hurricane Maria has also made the need for affordable Medicare coverage dire. The PRIMA Act would require Medicare Advantage plans to spend at least 50 percent of funds on provider payments, giving an incentive for physicians to work on the island. The PRIMA Act would overall benefit Puerto Rico's Medicare Advantage plan and increase life expectancy for the country's most vulnerable citizens. Puerto Rican Representative Jennifer Gonzalez-Colon also sponsors this act.
Infant mortality rates have gone down in Puerto Rico according to Index Mundi and the CIA World Factbook. In the year 2000, there were approximately 10 deaths for every 1,000 live births, whereas, in 2017, the number of approximated infant deaths was lowered to six per 1,000 by 2018. This could be due to the number of births decreased from 24,000 births in 2018 to 46,000 births in 2008. As the population has been decreasing, the chances for infant mortality rates have as well.
Life expectancy for senior citizens in Puerto Rico has risen, as those 65 and older make up 21 percent of the population in 2018 versus 14 percent in 2018. This could be indicative of older citizens staying in the country as younger people are moving away due to the significant migration loss in Puerto Rico from 2017 to 2018. The Puerto Rican AARP system has also seen an increase in senior citizens in the country becoming valuable consumers as they become a more significant part of the population.
The Taller Salud Incorporation is an organization particularly interested in helping the female population in the Puerto Rican town of Lozia, a municipality with a fatality rate of 43 women in 2017. Through its self-advocacy programs, Taller Salud is an advocate for peace and equality for both sexes. The organization's anti-violence campaigns have resulted in a 90 percent decrease in violence in Lozia in 2018. Life expectancy for these women also increased as Taller Salud uses its funds to provide them with initial medical screenings, along with STI screenings and workshops on reproductive health.
To combat natural disasters, the Puerto Rico Rises Corporation seeks to increase the chances of protecting Puerto Rican citizens in the future by producing and distributing Solar Shelter Kits (SSKs). These kits include water filtration structures and a solar generator in cases of power outages. The SSK's overall goal is to provide relief for Puerto Ricans during storms while also using a low carbon footprint.
As a highlight of general improvement in Puerto Rico, the Federal Emergency Management Agency (FEMA) has done much. Beginning in December 2018, the organization made recovery projects to benefit Puerto Rico following Hurricane Maria. These improvements include an advanced warning system, enhanced emergency planning, new water testing facilities, stable power grids and rebuilt schools.
This varied information about the lives of Puerto Rican citizens indicates that life expectancy in Puerto Rico is fairly average. These 10 facts about life expectancy in Puerto Rico also indicate that despite the country's recent hardships, its people are vigilant.
– Natalie Casaburi
Photo: Pixabay

https://borgenproject.org/wp-content/uploads/logo.jpg
0
0
Jennifer Philipp
https://borgenproject.org/wp-content/uploads/logo.jpg
Jennifer Philipp
2019-09-25 10:10:24
2019-10-28 15:02:38
10 Facts About Life Expectancy in Puerto Rico