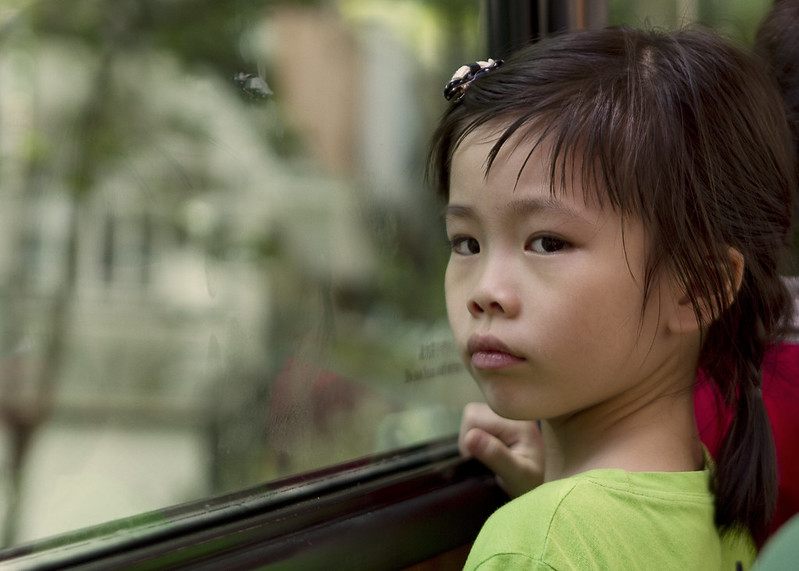 For years, Hong Kong has remained the most expensive city in the world, with property prices averaging $2,091 per square foot. The effects of globalization and an increasing population density have worsened the wealth inequality in the region. While Hong Kong's GDP per capita is nearly $50,000, a recent census found that one in five Hong Kong residents are living in poverty. As the city becomes more crowded, many low-income residents can only afford to live in Hong Kong's "coffin homes." These subdivided units make up almost 20% of Hong Kong's housing. They are frequently overcrowded, unsanitary and windowless. Accordingly, the families living in these homes have been disproportionately impacted by COVID-19. Children cannot go outside, have difficulty keeping up with online learning and often experience financial and emotional stress. Fortunately, organizations like the Society for Community Organization (SoCO) are using grassroots political activism to advocate for impacted families.
Hong Kong's Coffin Homes
Photos taken by AP photographer Kin Cheung show individuals living in housing units as small as six by three feet. Many are closet-sized, tucked into larger rooms with communal bathrooms and kitchens. These subdivided units are full of mattresses, clothing, TVs and trash. Many don't have room for residents to stand or sleep, and residents report cockroach and bed bug infestations.
A 2016 census estimated that 209,700 Hong Kong citizens were living in subdivided units. The median monthly income of residents was $1,741 a month, with many of them working in food services. Residents struggle as COVID-19 has forced the closure of nearby restaurants, limiting the number of customers. The South China Morning Post reports that, from January through March 2020, revenue from the food and beverage industry in Hong Kong dropped more than 30%. A survey of low-income adults, conducted in early March 2020, found that 38% of had lost their jobs. As Hong Kong experiences its third wave of COVID-19, residents continue to face unemployment.
COVID-19 and Hong Kong's Children
SoCO reports that one-fourth of Hong Kong's children live below the poverty line. Around 50,000 children live in small apartments, rooftop huts or subdivided units. Online learning presents serious struggles for these students, as almost 70% of low-income students in Hong Kong surveyed by SoCO did not own computers. Almost 30% also lacked broadband internet access.
In addition to limited learning, children are more likely to experience long-term psychological effects as a result of home confinement. Oftentimes, children living in Hong Kong's coffin homes do not have space to be active and, due to COVID-19, cannot go outside. Financial stress, limited social interaction, minimal personal space and boredom can cause long-term psychological harm. A survey of parents by the University of California in Los Angeles found that after quarantining, 30% of children met the criteria for Post Traumatic Stress Disorder. All of these effects are exacerbated for children living coffin homes. Additionally, the cramped and unsanitary spaces allow COVID-19 to spread at higher rates.
Grassroots Advocacy for Hong Kong's Impoverished
SoCO is an NGO that works in Hong Kong to minimize wealth inequality. SoCO aids a variety of Hong Kong citizens impacted by poverty by teaching political involvement and community advocacy. For those living in Hong Kong's "coffin homes," the organization pushes for rent controls, the building of more public housing and financial support. Additionally, SoCO collects data on issues impacting children to assess the top 10 concerns to bring to the government's attention. This inspires children under 18 to understand and advocate for their rights. SoCO has also partnered with smaller organizations to provide physical activities and free classes for children.
As conditions in Hong Kong worsen, low-income families and those living in "coffin homes" cannot be ignored. Children may suffer the most due to home confinement, limited school access and financial stress. While there is no immediate solution, organizations like SoCO continue their work throughout the pandemic to ensure that the government remains aware of the major wealth and education inequalities in Hong Kong.
– Ann Marie Vanderveen
Photo: Flickr
https://borgenproject.org/wp-content/uploads/logo.jpg
0
0
Kim Thelwell
https://borgenproject.org/wp-content/uploads/logo.jpg
Kim Thelwell
2020-09-19 11:17:35
2020-09-19 11:17:35
COVID-19 and Hong Kong's Coffin Homes