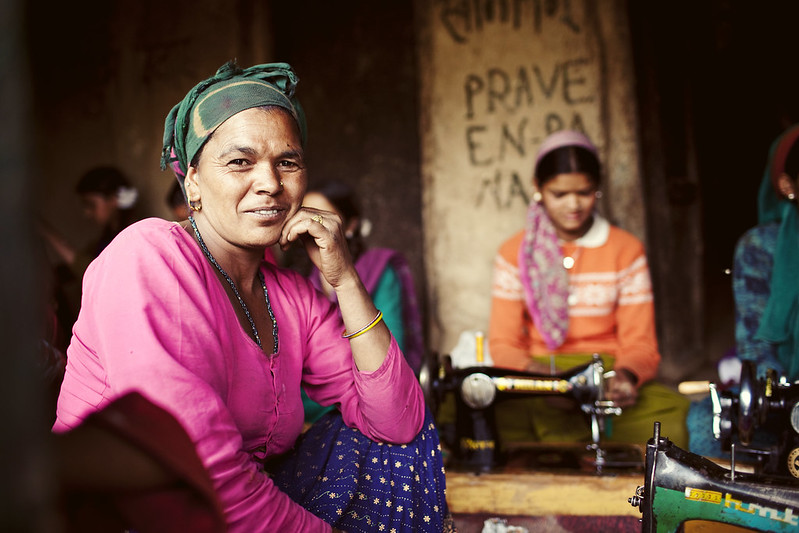 As global unemployment and food insecurity (as a result of the COVID-19 pandemic) rise — there is a great need for innovative macroeconomic solutions to mitigate the adverse effects of these crises on the world's poor. The idea of a federal job guarantees has become more popular lately. This perhaps is a response to the mass international unemployment and recession caused by the COVID-19 pandemic.
Job guarantee programs, which have been implemented across the world, involve mass public employment for all people who are seeking a job. These programs are helping to lift millions out of poverty while also offering non-monetary health benefits. Creative ideas like job guarantee programs are imperative to consider when seeking solutions for the devastating harm that the COVID-19 pandemic has caused to the world's poor.
The Benefits of Employment
Employment offers the obvious benefit of the income and the corresponding ability to provide for oneself and one's family, monetarily. Mass public employment can reduce the need for many social welfare programs and replace them with salaries earned from substantive, productive and helpful work. In certain scenarios, job guarantees can provide healthcare, childcare and other benefits to the world's poor.
Job guarantees can also provide individuals with non-monetary benefits that only employment can offer. Employment and higher income have been consistently correlated with better physical and mental health. Yet another reason why this type of program can be incredibly beneficial. Employment has also been linked to lower mortality rates and a reduced risk of depression and other mental illnesses. Furthermore, working individuals feel a higher sense of self-esteem and even recover more quickly from sickness, when employed.
Where It Has Worked
Countries across the world, most famously India and Argentina, have implemented employment guarantee programs. In Argentina, the government started the "Plan Jefes y Jefas" program in response to the country's 2001 financial collapse. This program sought to improve public infrastructure such as sanitation, roads and schools by guaranteeing employment to any heads of households for a maximum of 20 hours per week.
The program specifically targeted female heads of households, as women are often left out of the labor force in Argentina and are quick to be labeled "unemployable." In fact, 71% of the beneficiaries of the program were women. At the time, Argentina was classified as a developing economy — proving that job guarantees can thrive outside of the developed world.
In 2005, the Indian government passed the Mahatma Gandhi National Rural Employment Guarantee Act (MGNREGA) — which provided guaranteed jobs to India's poorest rural population. The program has been an unprecedented success in raising wages for rural workers, helping women enter the workforce, increasing access to healthy foods and education and decreasing the number of people who unwillingly leave their home villages to seek employment in cities.
The program reached more than 54 million households, underscoring its ease of access. The success of the Indian job guarantee program demonstrates how transformative these types of programs are in fighting extreme poverty.
The Power of a Job Guarantee
Along with the individual relief that job guarantees provide, they also offer significant macroeconomic benefits. Job guarantees empower workers and increase their bargaining power against global conglomerates. Also, job guarantees can increase consumer spending and therefore boost tax income for developing governments. In that same vein, it is these very types of governments that would benefit greatly from the increased revenue. These programs can help steady the economy during recessions while also maintaining inflation through stabilizing purchasing power.
Job guarantee programs have serious potential to effectively fight poverty while also providing benefits to the governments that administer them. These programs have the potential to provide income, power, health benefits and other opportunities to the world's poor. Moreover, as proven tools in the fight against global poverty, their use may be paramount.
– Garrett O'Brien
Photo: Flickr
https://borgenproject.org/wp-content/uploads/logo.jpg
0
0
Kim Thelwell
https://borgenproject.org/wp-content/uploads/logo.jpg
Kim Thelwell
2020-09-15 07:53:25
2020-09-15 07:53:25
Job Guarantees and Fighting Poverty