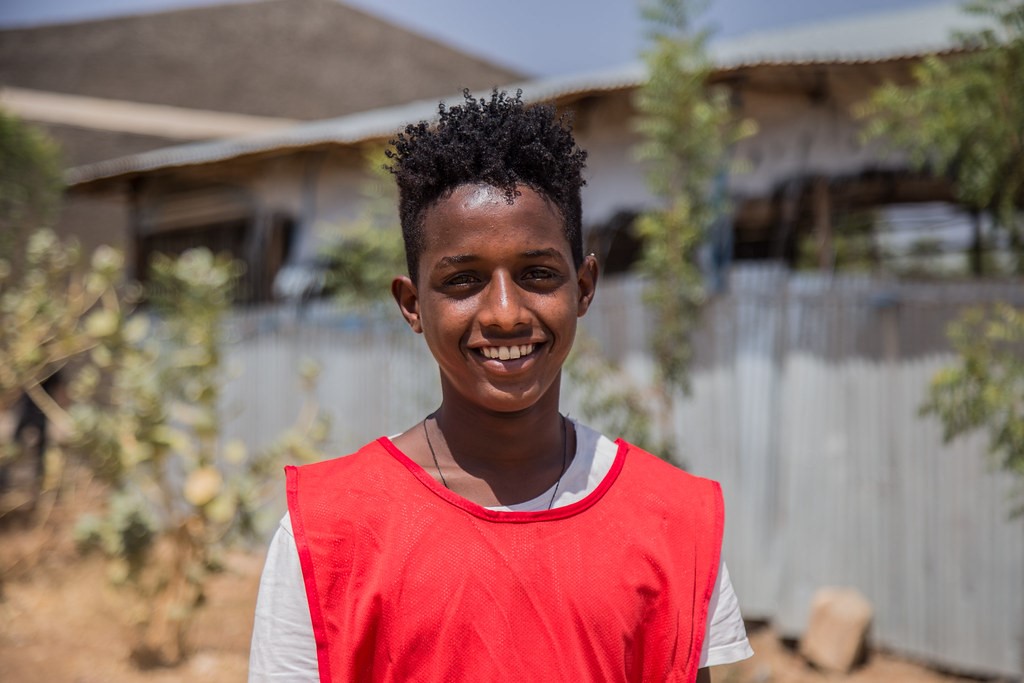 Eritrea is an African country with an area size of 45,406 square miles, which is slightly larger than the U.S. state of Pennsylvania. Eritrea has a coastline on the Red Sea that shares maritime borders with Yemen and Saudi Arabia. Additionally, bordering Eritrea is the East African countries of Sudan in the west and Ethiopia in the south. Ongoing challenges have led to UNICEF's implementation of social protection programs in Eritrea, which aim to improve nutrition, health, education and more.
About Eritrea and UNICEF's Work
Eritrea is a former Italian colony that Ethiopia annexed in 1952. It became a sovereign state in 1993 after a referendum. Eritrea has received the designation of Africa's most secretive and repressive nation as it imposes restrictions on freedom of expression.
Eritrea operates under a unitary system of government with no legislature or independent judiciary. The country has been in conflict in the Tigray region with Ethiopia for more than three decades. The heightened crisis in the region has continued to push Eritreans into exile. In November 2000, more than 96,000 Eritreans including children fleeing the conflict were registered as refugees with an increased call for humanitarian assistance.
UNICEF has stepped up with an emergency relief effort to provide lifesaving services to support Eritreans. In 2020, the United Kingdom, Ireland, Japan, Italy and the Central Emergency Response Fund (CERF) donated $6 million to UNICEF Eritrea's Humanitarian Action for Children Fund. UNICEF in collaboration with the Government of Eritrea expeditiously utilized these resources in the provision of social protection programs in Eritrea for thousands of vulnerable Eritreans.
UNICEF's Social Protection Programs in Eritrea
Nutrition. UNICEF procured life-saving medicines and supplements in 2020 to treat maternal health conditions and childhood nutrition concerns. More than 69,000 children younger than 5 years of age received treatment for malnutrition while about 250,000 children received vitamin A supplements. UNICEF distributed folic acid supplements to 170,000 expectant mothers and managed diarrhea-related conditions in 116,600 children. UNICEF procured 236 units of cold-chain technology to replace outdated equipment in Eritrea's six regional facilities for effective storage of life-saving vaccines and inoculated more than 150 children against infectious diseases ranging from poliomyelitis to tuberculosis.
Health. UNICEF-led hygiene initiatives through the Community Sanitation program engaged 500 Eritreans in the production of sanitary kits and hygiene supplies. Approximately 12,000 hand sanitizers underwent distribution to more than five regional health centers while 20 disability centers and orphanages received 90 handwashing stations. UNICEF conducted mass media campaigns on public health awareness, sending out health information to about 500,000 Eritreans on effective hand washing and hygiene safety techniques. Home health training programs for 100 community health workers emerged, which aimed to meet the needs of children and pregnant women. The training programs led to a 10% decrease in infant mortality rates. The neonatal intensive care unit began in the Barentui region in 2019 as part of the community-based health program to cater to sick children. Health outcomes of more than 100 children have improved as a consequence of specialized health services in Eritrea.
Education. The COVID-19 pandemic impacted learning opportunities for children in Eritrea due to lockdown restrictions on public facilities. UNICEF, through the Mine-Risk Education program in schools, established 20 community education centers to provide learning opportunities in Eritrea to support 5,000 overage out-of-school children and provide training programs for 180 teachers. Educational supplies went to 7,220 vulnerable school children at the commencement of learning activities following the reopening of schools. Additionally, about 800 disabled children benefited from community-based rehabilitation services that UNICEF organized. The social services received support from community volunteers and behavioral health providers.
Cash Assistance. UNICEF coordinated disaster relief efforts for more than 5,000 Eritrean families. It mobilized resources to engage families in the production of household sanitary supplies at community rehabilitation centers while 494 vulnerable families obtained cash grants that benefited 2,000 children. The disaster response aimed to mitigate some of the socioeconomic effects caused by COVID-19. UNICEF coordinated efforts with the Eritrean government to provide welfare support and behavioral health services for about 500,000 families, including women and children.
Looking Ahead
UNICEF humanitarian interventions in Eritrea have been far-reaching and impactful but vulnerabilities from the Tigray conflict, harsh climatic conditions and the COVID-19 pandemic have created a significant humanitarian need with 1.2 million Eritreans experiencing poverty. Disruptions in supply chain platforms negatively impact food security in the country, thereby increasing child malnutrition concerns. UNICEF is requesting $13.7 million to meet the humanitarian needs of children in Eritrea in 2022. There is an urgent need to respond to the clarion call for humanitarian aid and support the people of Eritrea. The resources will provide and expand life-saving aid to this community and the vulnerable population within it.
– Sylvia Eimieho
Photo: Flickr
https://borgenproject.org/wp-content/uploads/logo.jpg
0
0
Jennifer Philipp
https://borgenproject.org/wp-content/uploads/logo.jpg
Jennifer Philipp
2022-03-27 07:30:09
2022-03-22 04:27:12
UNICEF's Social Protection Programs in Eritrea