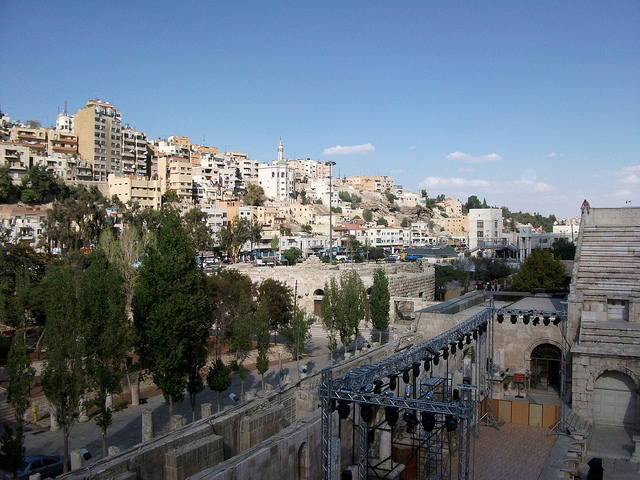 Warring factions in the six-year Syrian civil war have deliberately targeted both civilians and civilian infrastructure. While the international Commission of Inquiry on Syria has called the establishment of safe zones for civilians "a step in the right direction," the lack of infrastructure has not allowed for improved delivery of humanitarian aid.
The prolonged crisis, which has resulted in massive displacement of refugees both within the country and internationally, has resulted in the destruction of infrastructure systems including the provision of water, electricity and sanitation. Additionally, social infrastructure such as schools and healthcare centers have been severely damaged or destroyed altogether. Without these systems, civilians have experienced increasingly vulnerable living conditions in affected communities.
A World Bank report issued in July 2017 estimated that, as of early 2017, the Syrian civil war has damaged or destroyed about a third of the housing stock and about half of medical and education facilities, and led to significant economic loss. The destruction of physical infrastructure, though, does not attest to the full toll of the war. World Bank called the visible impacts only "the tip of the iceberg."
To calculate the extent of the damage, the report used satellite imagery in conjunction with traditional and social media postings for information on the state of the country. The specific targeting of health and education infrastructure in Syria has resulted in significant disruptions with communicable diseases reemerging. The warring factions often use schools as military installations as well.
Often overlooked, solid waste management systems continue to be one of the most affected services reliant on infrastructure in Syria. The equipment and heavy machinery used for waste removal has been looted, destroyed or not functioning due to lack of maintenance and parts. As a result, waste piles in the streets serve as breeding grounds for rodents and insects, polluting the environment and increasing the risk of disease.
The World Bank estimates that by comparing current circumstances with a projection of how Syria would have developed in the absence of conflict, the war has caused a loss of $226 billion in Gross Domestic Product (GDP). This total comes to around four times the entire Syrian GDP in 2010.
The United Nations Development Programme aims to stabilize local communities and promote the return of internally displaced individuals by restoring and repairing basic social infrastructure and services in severely affected areas. However, the U.N.'s ability to distribute aid has been severely limited by the Syrian government, armed groups, continued insecurity and fighting. Assistant Secretary-General for Humanitarian Affairs, Ursula Meuller, told the U.N. Security Council, "despite reductions in violence, we have not been able to noticeably increase our reach."
With more than 13 million Syrians in need of aid, more needs to be done to restore infrastructure in Syria and provide access to food, health care and other basic needs.
– Richa Bijlani
Photo: Flickr
https://borgenproject.org/wp-content/uploads/logo.jpg
0
0
Borgen Project
https://borgenproject.org/wp-content/uploads/logo.jpg
Borgen Project
2017-12-02 12:23:58
2019-11-18 01:28:20
Damage to Infrastructure in Syria During Seventh Year of War