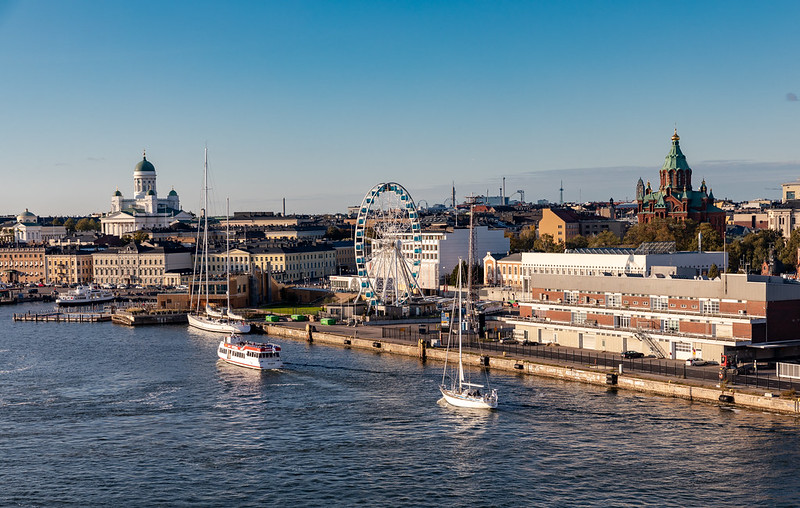 Helsinki is home to 50 percent of Finland's homeless population. Still, the country is the only EU nation where homelessness is on the decline thanks to its Housing First program. Since the launch of the initiative in 2008, Finland has reduced the homeless population from 18,000 people in 1987 to 6,600 in 2017. Keep reading to learn more about this solution to addressing homelessness in Helsinki.
More Than Housing
The Housing First principle aimed to reverse the old standard of getting one's life in order before having a house. Housing First was developed by a social scientist, a doctor, a politician and a bishop. These four individuals recognized the old way did not work and chose to shed light on areas that do.
Other establishments developed out of the Housing First endeavor, including the Y-Foundation and the Helsinki Deaconess Institute (HDI). The Y-Foundation is a program that offers affordable housing assistance to tenants, while the goal of the HDI is to help the homeless by doing away with night shelters and short-term hostels.
Nimi Ovessa
The four developers of Housing First aptly titled their proposal Nimi Ovessa, Finnish for "Your Name on the Door." The title expressed their philosophy that housing should be non-negotiable. In Helsinki, the homeless population deals with addiction, mental health issues and medical conditions.
Housing First offers support to tenants ranging from access to education, training and work placements to recreation and basic life skills, all while providing them a home. Some Housing First establishments may ban alcohol, and some may not with certain restrictions. Counselors often work around the clock. For example, at Rukkila, a homeless hostel in Malminkartano, a suburb of Helsinki, there are seven staff members for 21 tenants.
Blueprint
Helsinki owns 60,000 social housing units. One in seven residents lives in city-owned housing. The city also owns 70 percent of the land within city limits. Each district includes a strict housing mix aimed at limiting social segregation. The housing mix includes 25 percent social housing, 30 percent subsidized purchase and 45 percent private sector. Furthermore, tenants in social housing do not have a mandated capped income.
The developers of Housing First have exceeded their initial goal of building 2,500 new homes to 3,500. The municipality, state and NGOs all back the program. With all of this support, the program was able to buy flats, build new blocks and convert old shelters into permanent and comfortable homes.
Progress and Cost/Benefit Ratio
In Helsinki, homelessness decreased to 35 percent, with 1,345 people now off the streets. Rough sleeping is almost non-existent, and there is only one 50-bed night shelter remaining. This is good news for street sleepers who have endured deadly winter temperatures as low as -7C° (19F°). "If you're sleeping outside [in the middle of winter], you might die," said Thomas Salmi, a tenant at a housing facility in Helsinki. Deputy Mayor Sanna Vesikansa, who witnessed a large number of homeless people in Helsinki as a child, said, "We hardly have that any more [sic]. Street sleeping is very rare now."
Since 2008, Housing First has spent over 250 million euros in creating new homes and hiring staff. Meanwhile, Helsinki has seen savings upward of 15,000 euros a year in emergency healthcare, social services and the justice system. In 2018, some tenants moved out of Rukilla, able to live independent lives. The benefits outweigh the cost.
Eradicating homelessness in Helsinki is far from complete. However, the major reduction in long-term homelessness must be applauded. Helsinki has proven when authorities are fully committed, positive change can occur.
– Michelle White
Photo: Flickr
https://borgenproject.org/wp-content/uploads/logo.jpg
0
0
Lynsey Alexander
https://borgenproject.org/wp-content/uploads/logo.jpg
Lynsey Alexander
2020-02-06 02:20:58
2020-02-06 14:22:19
Housing First: Eradicating Homelessness in Helsinki