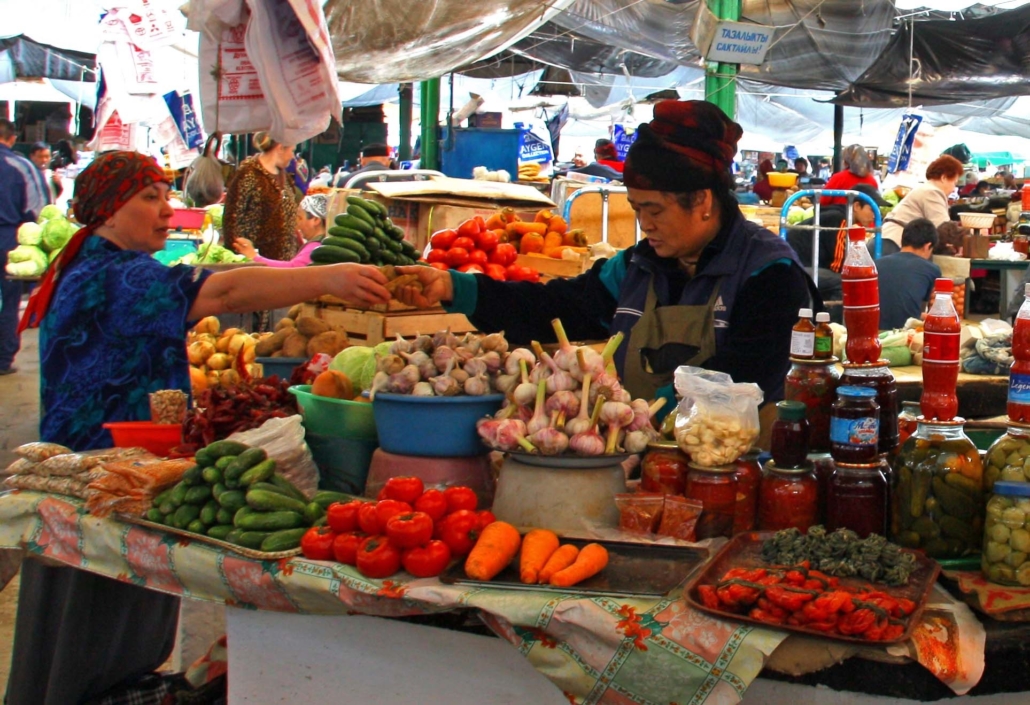 Central Asia comprises Kazakhstan, Tajikistan, Uzbekistan, Turkmenistan and Kyrgyzstan. The combined population of these countries is about 72 million. Promising foreign aid efforts in Central Asia are working to combat a variety of issues in these countries.
Food Distribution
One critical area for foreign aid in Central Asia has been food security. During the COVID-19 pandemic, the World Food Programme (WFP) has been leading a program to provide food to impoverished children in Tajikistan. This program has given vegetable oil and flour to more than 22,000 households in Tajikistan.
This has been part of a more significant effort by the WFP School Feeding Programme to ensure student food security in Tajikistan. The School Feeding Programme has helped more than 600,000 students across the country.
Russia is a critical contributor to these aid programs. Since 2012, Russia has given more than $28 million to the School Feeding Programme to facilitate food distribution and the modernization of food infrastructure for schools.
The World Food Programme and Russia are not the only sources of food aid in Central Asia. The United Arab Emirate's 100 Million Meals campaign has distributed more than 600,000 meals to Central Asia as of June 2021.
The organization gave out food baskets with enough food to feed an entire family for a month. It assists families in Kazakhstan, Tajikistan and Kyrgyzstan. The campaign coordinated with other charity organizations within these three countries, and the campaign target has already increased from 100 million meals to more than 200 million meals.
Electrical and Water Supply
Another critical area for foreign aid in Central Asia is the development of electrical infrastructure and water management. The U.S. recently started an effort via USAID to develop a sustainable and reliable electricity market in the region. An October 2020 agreement between USAID, Kazakhstan, Kyrgyzstan and Tajikistan planned to create an electrical market with "expected economic benefits from regional trade and… reductions in greenhouse gas emissions."
USAID also recently started the Water and Vulnerable Environment project, which will help all five Central Asian countries. The project aims to "promote regional cooperation to improve natural resources (water) management that sustains both growths, promote[s] healthy ecosystems, and prevent[s] conflict." This is the second water management project USAID has supported in the region in recent years, as it recently completed the Smart Waters project.
The Smart Waters project successfully ensured that dozens of citizens received degrees in water management or received additional training in the field. The project also trained almost 3,000 people in "water resources management, water diplomacy, water-saving technologies, and international water law through 100 capacity building events."
Medical Assistance
USAID partnered with the World Health Organization (WHO) in 2021 to help Uzbekistan address the management of drug-resistant tuberculosis. The project's goal is to better manage the disease by providing assistance to Uzbekistan's Ministry of Health. The program conducted 35 training sessions throughout Uzbekistan, which resulted in more than 600 specialists receiving certification to prevent, identify and treat drug-resistant tuberculosis.
In recent years, foreign aid in Central Asia has resulted in food distribution, medical assistance, efforts to develop an electrical grid and assistance in water management. The U.S., Russia and the United Arab Emirates have contributed to these efforts alongside various international and local organizations.
– Coulter Layden
Photo: Flickr
https://borgenproject.org/wp-content/uploads/logo.jpg
0
0
Kim Thelwell
https://borgenproject.org/wp-content/uploads/logo.jpg
Kim Thelwell
2021-07-13 10:39:48
2021-07-13 11:05:18
Promising Foreign Aid in Central Asia