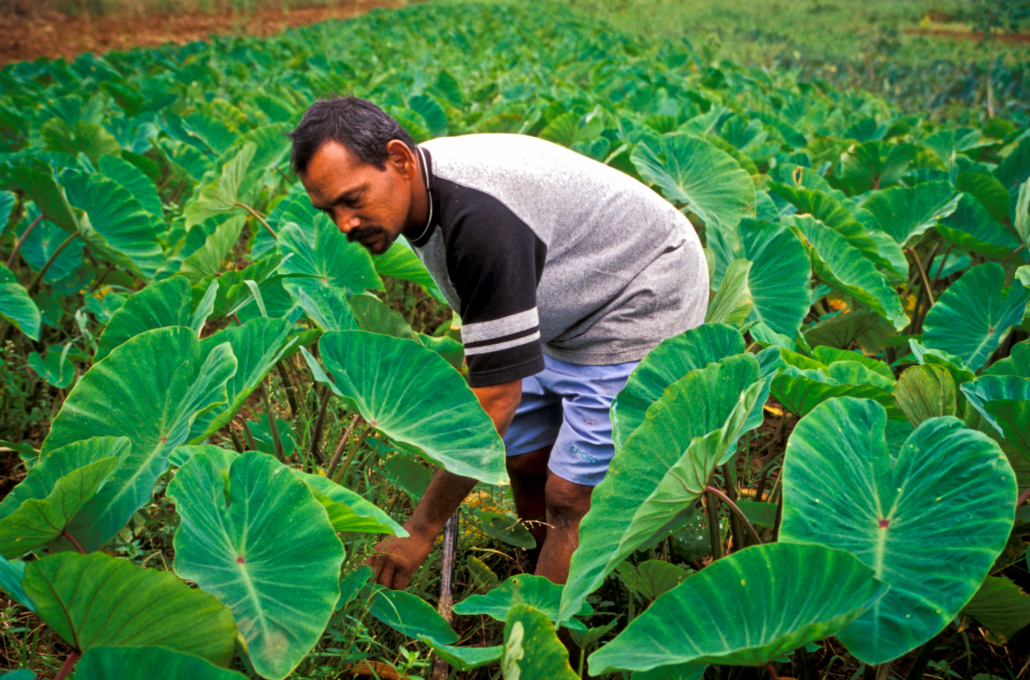 27-year-old Rinesh Sharma is the man behind the Smart Farms Fiji initiative, which aims to combat food scarcity and malnutrition across Fiji. The idea came from his family's experiences that were worsened by the COVID-19 pandemic. Their diet growing up contained few vegetables and fruits because his parents could not regularly afford them.
This is a shared experience across much of Fiji. High food prices have led to high rates of food scarcity and malnutrition. Access to nutritious food supplies has only worsened since the pandemic, as people have lost their jobs and are left with little money to purchase expensive fruits and vegetables. Furthermore, COVID-19 halted or seriously limited food transportation. In response, Smart Farms Fiji aims to ensure everyone across Fiji has access to nutritious vegetables and fruits. It also wants the population to have a consistent supply of food to put on the table.
Hydroponic Farming
To begin with, Sharma conceptualized a large-scale hydroponic farming system. Hydroponic farming is a method of growing plants without soil, growing them directly in nutrient-rich water. Hydroponic farming helps plants absorb nutrients at a faster rate, which means quicker, easier and more reliable harvests. This allows more people easy and quick access to more crops and reduces food scarcity and malnutrition. Sharma was granted $20,000 in financial assistance from the government, which allowed him to invest and incorporate hydroponic systems into larger commercial farms across Fiji.
Since the pandemic, the main focus has been on a more localized and accessible supply of food and farming resources. Within the initiative, Sharma has created an at-home hydroponic kit. The kit contains 15 seedlings of lettuce, cabbage, kale, mint, basil and others. It also includes a water tank, net cups, soil nutrient solutions and a step-by-step guide. These kits have been sold and donated across Fiji and provide a local, continuous, reliable and easy source of nutritious food for many families who are struggling to put food on the table.
Reducing Hunger
Energy poverty is common on islands in the Pacific because many people live in remote areas without access to electricity. The Smart Farms Fiji initiative ensures that being remote does not hinder access to food. The at-home hydroponic kits are electricity-free to ensure all inhabitants have access to adequate and nutritious food supplies.
Furthermore, U.N. Sustainable Development Goal 2 is the main objective of Smart Farms Fiji and the reason Rinesh Sharma began the initiative. So far the initiative is having success, as it has helped Fijian families access steady and reliable supplies of healthy food that is full of the nutrition they need to continue to prosper. After only a month since the conception of the at-home hydroponic kits, the initiative deployed 15 kits and conducted 15 educational classes for households. It is well on its way to ensuring local food security.
Influence on Poverty and Education
One of the key points of concern when conceptualizing the initiative was the pesticides used in typical farming practices. Sharma saw how much traditional farming harmed coastal towns that rely on local fishing to earn their wages. The pesticide runoffs harm marine life that coastal workers needed to survive. In response, Smart Farms Fiji aims to promote pesticide-free farming that will help these coastal communities out of poverty and give them thriving business opportunities.
Sharma has also continued to expand his initiative through education. He has held classes with local communities that have at-home hydroponic kits, educating them about more sustainable subsistence farming and how to get the best out of their crops. Additionally, he has regularly attended schools and colleges where he has discussed with students everything from leadership, entrepreneurship and how students can contribute to the U.N. Sustainable Development Goals. He wants to inspire and mobilize the next generation to use their education to change the world by combatting poverty, food scarcity and malnutrition.
– Lizzie Alexander
Photo: Flickr
https://borgenproject.org/wp-content/uploads/logo.jpg
0
0
Kim Thelwell
https://borgenproject.org/wp-content/uploads/logo.jpg
Kim Thelwell
2021-05-28 07:30:24
2021-05-26 10:47:44
Smart Farms Fiji: Combatting Food Scarcity and Malnutrition