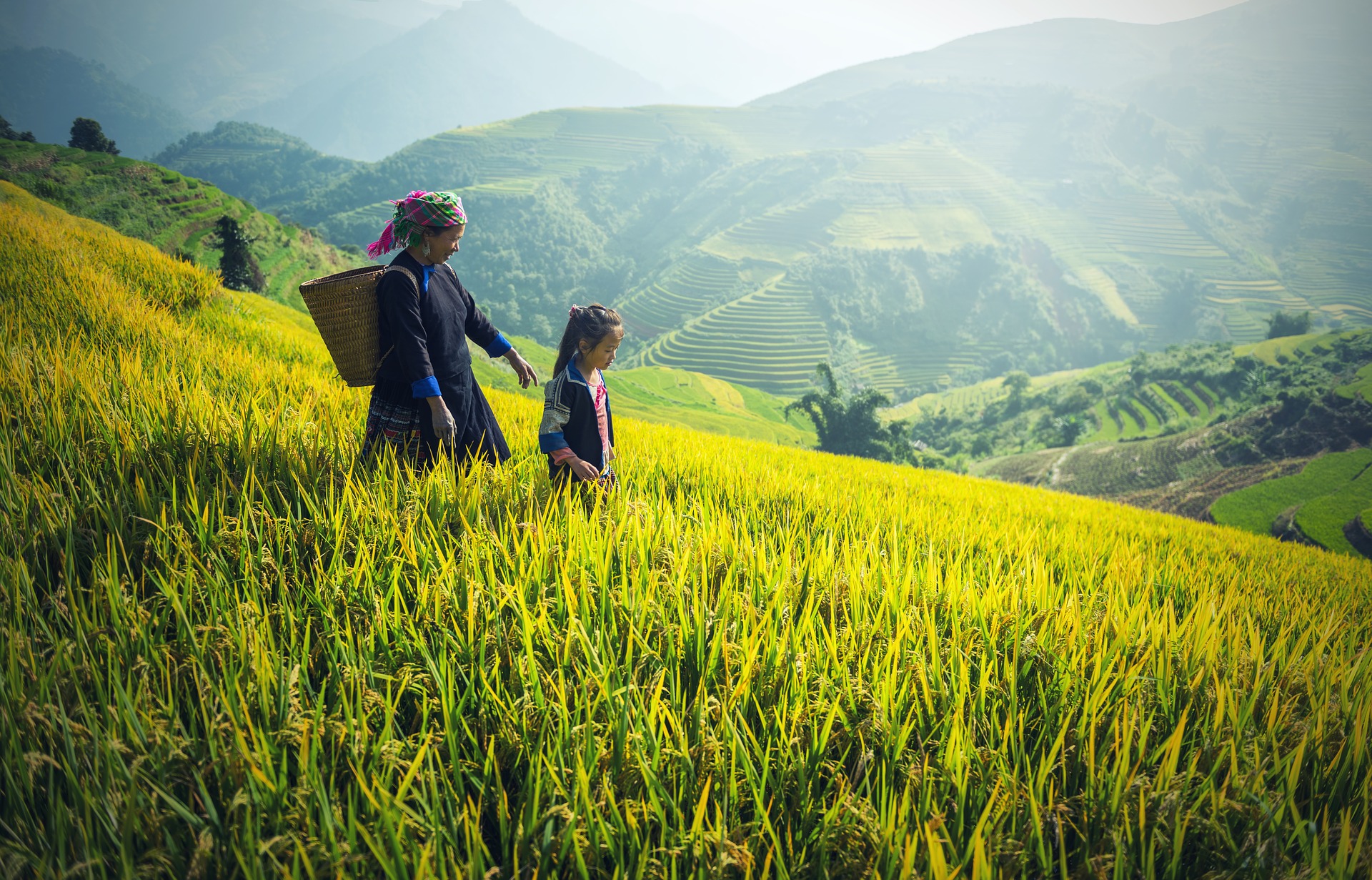 In 2018, Oxfam, a global organization that works to end the injustice of poverty, introduced a Blockchain technology for rice farmers in Cambodia called Blockchain for Livelihood from Organic Cambodian Rice or, more simply, BlocRice. This blockchain technology will connect rice farmers in the Cambodian village of Reaksmei, in the Preah Vihear province, with other people in the supply chain to ensure that poor farmers get a fair deal.
Rice in Cambodia
Rice is Cambodia's major crop with roughly 80 percent of Cambodian farmers cultivating rice. Many small-scale rice farmers lack the necessary information to negotiate prices and conditions with middlemen and others in the supply chain. Oxfam is hopeful that this pilot project, which will include 50 organic rice farmers, will expand to other provinces and varieties of farming.
While rice farming accounts for 25 percent of Cambodia's economy, the average monthly income for these farmers is only $108. It is particularly tough when farmers do not have return customers or vehicles to take the product to a market. With these small-scale farmers struggling, the application of BlocRice will hopefully enhance their bargaining powers and selling prices.
Implementing Blockchain
Bitcoin is digital money that is stored in the digital wallet app on any smart device. Blockchain, a public list, records each transaction to make it traceable. No government issues blockchain, nor are banks required to manage accounts. This makes BlocRice a cheaper payment system with a transparent recording of transactions.
This project will focus on introducing the blockchain technology to rice farmers. In doing so, it will register all participants in the rice chain with a unique identification code. These include agricultural cooperatives, export and import companies, retailers and consumers. A contract between these actors will ensure proper payment and transparency. This connection between actors allows for a better chance for farmers to alleviate themselves from poverty.
The farmer will sell their rice through the cooperative called Reaksmey Lekkompos Kaksekor who then forward the rice to AmruRice, the exporter. AmruRice will then sell and ship the rice to SanoRice, the importer in the Netherlands. SanoRice will then make rice crackers out of the rice and sell it to retailers. The BlocRice application will allow farmers to ensure they get correct payments, are paid on time and that the conditions of the contracts are kept. Consumers are also able to see this data through the same app. The app provides transparency and traceability, allowing consumers to make informed decisions regarding fair production standards and conditions. As a result, the app helps contribute to fighting global poverty.
The Need for Smartphones
While the BlocRice project has helped Cambodian farmers, there is a downside. Access to smartphones presents one obstacle in bringing blockchain technology to rice farmers. Most farmers do not own smartphones, which are needed to access the BlocRice application. However, agricultural cooperatives, such as Reaksmey Lekkompos Kaksekor, do own smartphones that can be used to assist farmers to access the application.
While this pilot project was implemented from April 2018 to March 2019, the success could allow BlocRice to be expanded to other provinces and used with other crops as well. Regardless of any minor setbacks, BlocRice could be an important step in helping rice farmers in Cambodia out of poverty.
– Andrea Rodriguez
Photo: Pixabay
https://borgenproject.org/wp-content/uploads/logo.jpg
0
0
Kim Thelwell
https://borgenproject.org/wp-content/uploads/logo.jpg
Kim Thelwell
2019-08-03 07:30:01
2020-01-26 19:41:46
Blockchain Technology for Rice Farmers in Cambodia