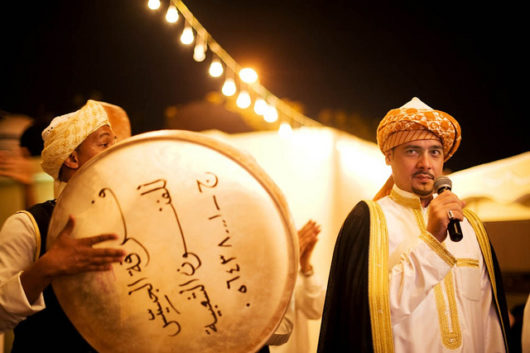 Sensing that change in multiple forms is necessary for the growth of the economy, Saudi Arabia has begun massive and unprecedented reform. At the heart of the reform, the Saudi government recognizes the need to invest more for the improvement of its impoverished people. Here are the top 15 facts about poverty in Saudi Arabia.
Top 15 Facts about Poverty in Saudi Arabia
Saudi Arabia has the lowest reported poverty rate in the Middle East and the 10th lowest poverty rate in the world at 12.7 percent, as of 2017. However, the Saudi government does not release regular statistics regarding this information, resulting in varied estimates by outside agencies.
The country is highly urbanized with close to 85 percent of citizens living in cities and many impoverished citizens, estimated to be around four million Saudis, reside in slums on the outskirts of those cities.
Saudis who do not even live in the slums still struggle to afford the home in the cities. An estimated 60 percent of urban Saudis cannot afford to own their homes outright.
The unemployment rate has risen slightly from 12.8 percent in 2017 to 12.9 percent in the first fiscal quarter of 2018. Crown Prince Mohammed bin Salman and the Saudi government have made tackling unemployment a key component in their economic and social reform program Vision 2030.
The government has implemented an insurance program for unemployed Saudis, but it is still difficult for recipients to survive when the cost of living is constantly increasing.
A major factor in unemployment is the number of foreign workers in Saudi Arabia. There are roughly three million Saudis in the labor force compared to 11 million immigrants who work in similar fields.
Vision 2030 discusses plans to reduce Saudi Arabia's reliance on oil as the largest economic asset. Instead, the country plans to invest in other industries that will generate more jobs for unemployed Saudis.
The government announced plans to implement nationalization quotas for small businesses and education programs to allow impoverished Saudis to prepare for the employment.
Prince Salman believes that addressing poverty and unemployment is as necessary from the economic perspective as it is from the humanitarian perspective. He believes that by diversifying the economy and improving the poverty and unemployment rates, Saudi Arabia will attract more foreign investment.
Saudi Arabia's lifting of their long-standing movie theater ban has drawn AMC to create numerous theaters throughout the country, introducing service industry jobs for impoverished citizens who may not be qualified for more specialized positions.
The government has lifted several bans preventing women from working and participating in the economy. With these barriers eliminated, women will be able to work and help provide for their families.
Despite Prince Salman's popularity and economic ambitions, many are still troubled by the vast wealth gap in Saudi Arabia. While many Saudi citizens live in poverty, Salman's father, King Salman bin Abdulaziz Al Saud, has an estimated net worth of $17 billion.
With the possibility of water and farmable land becoming scarce in Saudi Arabia in the next few decades, the government will likely need to establish new ways of ensuring food production and food availability at a rate that can support the country's population.
Saudi Arabia has a history of refusing help from the nongovernmental organization because of the fears of deterring investors, but the government has recently begun to change its policies in favor of helping its impoverished citizens.
Changes will take time. While it is clear that Saudi Arabia is in need of immediate change in some aspects, it will take time for sustainable growth to be implemented.
As Saudi Arabia finds itself in a highly transitional period in terms of social reform and economic reevaluation, its citizens face great uncertainty. However, despite what some of these top 15 facts about poverty in Saudi Arabia may suggest, the country's leadership has made clear that their top priority is to build the economy into something that will work for, rather than against, the Saudi people.
– Rob Lee
Photo: Flickr
https://borgenproject.org/wp-content/uploads/logo.jpg
0
0
Kim Thelwell
https://borgenproject.org/wp-content/uploads/logo.jpg
Kim Thelwell
2018-10-30 07:30:42
2019-10-28 15:47:01
Top 15 Facts about Poverty in Saudi Arabia