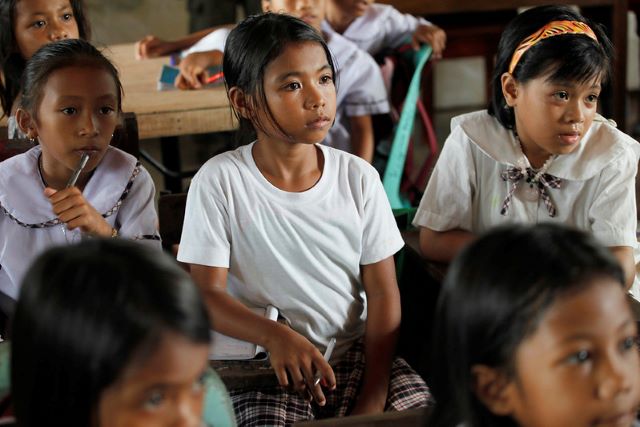 The Philippines has an opportunity for rapid economic growth and the potential to greatly innovate industry across the country. This opportunity comes from the number of young people in the country. Young people account for 50% of the entire population of the nation, leaving it with immense potential for economic growth as these young people begin to enter the workforce. Youth development in the Philippines is crucial for the country's transformation into a resilient nation.
The Education Problem
Unfortunately for the Philippines, an alarming portion of these young people are currently not in any form of education or employment. One-fifth of all youth in the Philippines are either jobless or not attending school or employment training.
Even before the COVID-19 pandemic, the Philippines was facing an education crisis. The country placed last in reading comprehension and second to last in both science and mathematics in an international student assessment.
USAID: Youth Development in the Philippines
USAID has committed to help improve and promote public education and other forms of education in the Philippines. Starting in 2018, USAID began a five-year effort to create a series of programs aimed at uplifting economically disenfranchised Filipino youth who are at the most risk of poverty.
One program, in particular, YouthWorks PH is a five-year partnership between USAID and the Philippine Business for Education that engages the private sector to address the education needs of youth as well as the skill requirements of employers. This partnership will improve access to training and employment opportunities for at least 40,000 youth through an innovative work-based training approach. Young people are able to earn a competency certificate from a university or training institute while working in partner companies.
More than 5,000 young Filipinos will have access to free technical and vocational training as a result of this initiative partnering with Aboitiz Construction and D.M. Consunji, Inc. (DMCI), two of the biggest construction companies in the country.
This type of on-site vocational training will help prepare youth for well-paid employment opportunities and will create more skilled workers in the Philippines.
There are also other programs created by USAID specifically to increase the quality and accessibility of education in the Philippines. All Children Reading (ACR), is a program to increase the reading skills of Filipino children. ABC+ aims to address the interconnected factors that contribute to low education outcomes in the poorest performing areas of the Philippines.
Youth Development Potential
Young Filipino people could potentially bring about massive economic growth in the country. In order to fully capitalize on this opportunity, resources and development opportunities must be provided to the youth so that they can fully integrate into the workforce as skilled workers. For this reason, the youth development work of USAID is integral. Not only will it lift thousands of poor Filipino youth out of poverty but it will help create a stronger economy for the Philippines.
– Christopher McLean
Photo: Flickr
https://borgenproject.org/wp-content/uploads/logo.jpg
0
0
Kim Thelwell
https://borgenproject.org/wp-content/uploads/logo.jpg
Kim Thelwell
2021-02-12 05:33:35
2021-02-12 05:33:35
USAID Helps Youth Development in the Philippines