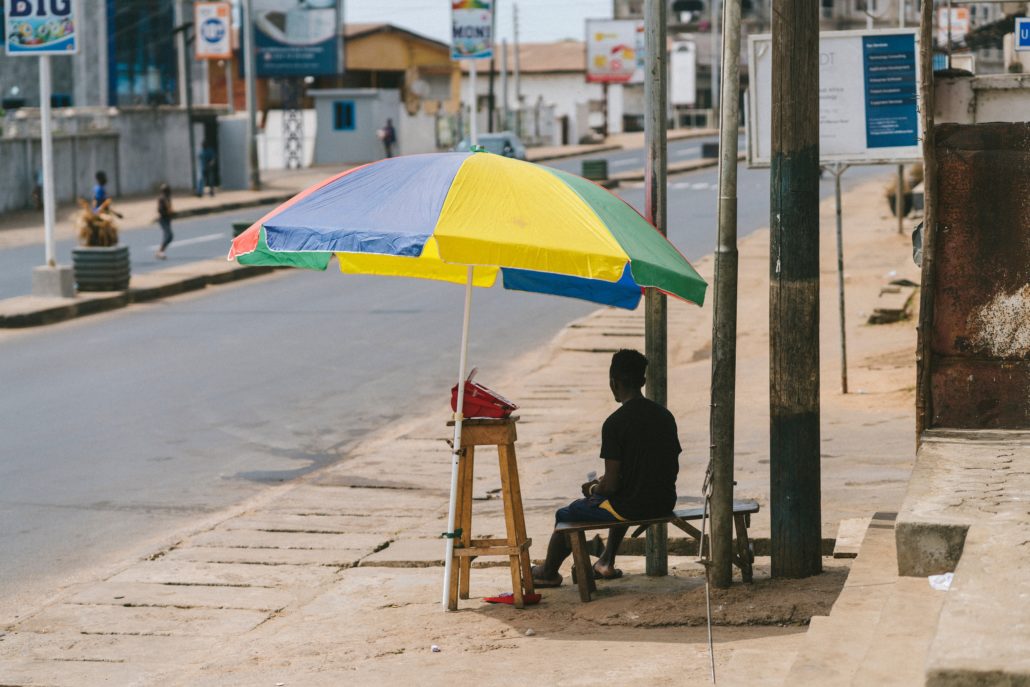 Sierra Leone is a country situated on the western coast of Africa where over half of the population lives below the poverty line.
The 
occurrence
of various crises and disasters has adversely impacted homelessness in Sierra Leone. The civil war that lasted over a decade from 1991 to 2002, the Ebola outbreak in 2014 and the 2017 mudslide have increased the homeless population in Sierra Leone. Three thousand people experienced displacement because of the mudslide in Freetown that killed over 1,000 people. In 2015, floods in Freetown displaced thousands and caused 10 fatalities.
3 Contributions to Homelessness in Sierra Leone
Homelessness in Sierra Leone receives little attention from the nation's political leaders. Assumptions determine that because of strong cultural and social traits, individuals can seek help from neighbors or extended family for shelter and housing needs. However, if friends and family have nothing to give, then those in need have nothing to receive. While the circumstances causing homelessness across the globe tend to be the same, the brutality of it in Sierra Leone differs in magnitude.
Unemployment: An estimated 800,000 individuals between the age of 15-35 in Sierra Leone are actively in search of employment. Despite steady growth in the economy after the civil war, unemployment among youth and young adults is a major reason for homelessness. 
Mental Health: According to the estimates by WHO, 10% of the population in Sierra Leone has mental health problems such as psychosis, depression and post-traumatic stress disorder. The government and private sector inadequately address mental health problems. Due to inadequate treatment, those battling mental health problems often end up on the streets without care and become homeless.
Housing: The invasion of rebels in 1999 destroyed 5,932 houses in Freetown and 

neighboring

 areas of Kissy, Wellington, 

Calaba

Town and Allen Town. The national estimate indicates that due to the internal rebellion, 300,000 homes experienced destruction and 1.2 million people either became internally displaced or fled. The lack of affordable housing or rental apartments adds to the challenges faced by the unemployed and renders them homeless. The government has initiated The New Housing Policy that works to ensure reform, resettlement and reconstruction.
Shelters Supporting the Homeless in Sierra Leone
Despite the inadequate support from the authorities, a handful of not-for-profit intervened to provide necessities along with shelter to the homeless persons. These include:
Don Bosco 

Fambul

 Shelter: Salesian missionaries initiated their support in 2001 by rehabilitating the former child soldiers. The Don Bosco Fambul Shelter

in Freetown has become one of the leading organizations. It provides shelter, food, clothing, educational opportunities and counseling. During the Ebola crisis, it also transformed a school into a home for 120 boys. 

Sisterland

 Shelter: An NGO formed in Freetown Sierra Leone, the Sisterland Shelter aims to provide safe accommodation for women sleeping on streets with their children. It supports women by providing access to education or vocational training to make themselves employable as well as medical care.
To overcome the problem of homelessness in Sierra Leone, it is imperative to deal with the challenges of unemployment, lack of mental health awareness and lack of education; to do so, leaders must provide stronger systems for social support and healthcare. The government is taking a step in the right direction, though, by investing in housing infrastructure to tackle homelessness in Sierra Leone. 
– Anandita Bardia
Photo: Unsplash
https://borgenproject.org/wp-content/uploads/logo.jpg
0
0
Jennifer Philipp
https://borgenproject.org/wp-content/uploads/logo.jpg
Jennifer Philipp
2020-08-29 07:30:35
2020-08-29 13:08:21
Homelessness in Sierra Leone