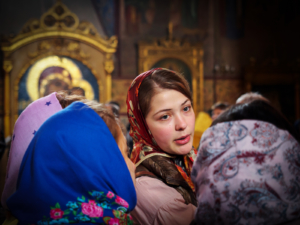 Women's rights are an international concern. The state of women's rights in Russia is challenging, particularly in Southern Russia, where the police and government treat feminists as extremists. Southern Russia includes Adygeya, Astrakhan, Kalmykia, Krasnodar, Rostov and Volgograd. 
This article will mainly inform on the gender pay gap in Russia as well as violence in the form of domestic violence and harassment. Additionally, it will shed light on some solutions and progress that women and the government have made. The solutions that have been working highlight that it is possible to outline new ones and effectively fight for women's rights. 
Gender Pay Gap
A significant topic when discussing women's rights in Southern Russia is the gender pay gap, which is significant. Back in 2015, men earned $670, while women earned $452. The pay gap percentage is smallest in the educational sector, while it rises in the IT sector with a 33 percent difference. Still, Olga Golodest, a Russian politician and economist, says that the gap has narrowed in the past decade, when women's salaries were 40 percent lower than those of men, compared to a current 26 percent.
Violence
In 2018, Russian journalists accused influential lawmaker Leonid Slutsky of sexual harassment through the #MeToo movement. The parliament's ethics committee held a hearing, but later on dismissed the complaints, calling them a conspiracy that sought to smear Slutsky's image. He never admitted any wrongdoing. A year before, in 2017, the parliament also decriminalized domestic violence as long as it does not cause any serious bodily harm that requires hospitalization. Many saw this move as a step in the wrong direction because domestic violence is rampant in Russia, and so much so that around 12,000 women suffer killing as a result of it every year.
Taking Action
 In St. Petersburg, two women opened Russia's first exclusively female co-working space called Simona. One of the co-founders, Svetlana Natarkhoba, explained that she "got tired of sexism and mansplaining at work, especially when [she] found out that [her] male colleague, who worked just as much as [she did], had a salary up to 15,000 rubles ($230) higher than [hers]." Simona allows any female customer to stay and work there for only $2.2 per day.
Another positive development has been the spread of feminism. Women have been demanding new legislation to restrain abusers and innovative ways to tackle outdated gender attitudes.
There is also a significant representative in politics for feminism named Oksana Pushkina. 
Pushkina became an elected member of United Russia in 2016 and is campaigning to get the law that decriminalizes domestic violence overturned. She is also seeking to get Russia to pass its first-ever domestic violence law.
The pay gap between men and women, as well as violence against women and how the population perceives it, are vast indicators of how women's rights are doing in a particular place. By looking at Simona and the efforts of Oksana Pushkina, it is clear that some in Russia are fighting these injustices and obtaining results. Learning about the solutions that have been working shows that it is possible to outline new ones and effectively fight for women's rights in Southern Russia and around the world.
https://borgenproject.org/wp-content/uploads/logo.jpg
0
0
Lynsey Alexander
https://borgenproject.org/wp-content/uploads/logo.jpg
Lynsey Alexander
2020-02-28 10:13:05
2020-03-18 12:18:27
Women's Rights in Southern Russia