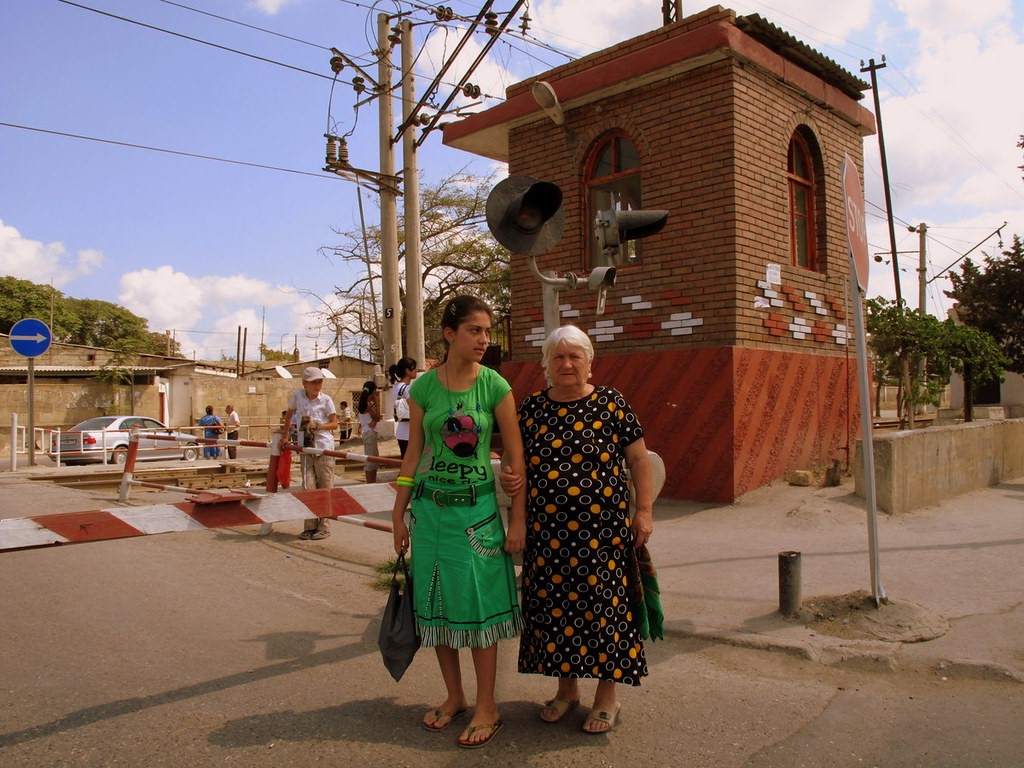 In 1919, Azerbaijan became the first Muslim majority country to grant the right of suffrage to its female population. Following this, the country experienced half a century of Soviet rule, which maintained the right of women to suffrage, as well as established government provisions to ensure representative equality. When the country became an independent republic in 1991, one of the greatest challenges was that though government rules guaranteed women's rights in Azerbaijan and equality, social norms and rules still inhibited women from reaching their full potential.
Once independent, the first measure Azerbaijan took in 1998 to safeguard women's rights was the implementation of the State Committee on Women's Problems (SCWP). Moreover, shortly following in 2000, the president decided to enforce "state policy regarding women in the Republic of Azerbaijan." These both identified which roles women could participate in regarding social and state administration. This marked a period of growth in female participation in Azerbaijan where women received easier access to running businesses, working in the government and participating in the military.
Women's Rights in Azerbaijan Today
Today in Azerbaijan, female activists work diligently to change the attitudes of society and to increase the representation and safety of their country's women. Most of these women operate through non-governmental organizations (NGOs), which people have come to know as the government's "third sector." This third sector is able to work on philanthropic policy that increases access to education, health care and women's representation.
NGOs provide women access to the political field that societal prejudices usually exclude them from. In fact, men hold over 90% of all of the highest offices in the country (ministers, chairs, etc.) and around 80% of judicial positions, meaning that women lack the foundational representation in public office that would ensure that others hear their voices. Through the NGOs, women are able to affect policy without submitting themselves to a political process that is not yet ready to accommodate them.
Domestic Violence
Some of the larger issues these women are fighting against are domestic violence and access to reproductive healthcare for women. About 74.2 % of husbands beat their wives, and on average, women report only 44 rapes nationally per year though estimates have determined that there are many more that go unreported due to societal condemnations of victims of rape. To combat this violence against women, activists have worked to first change the attitudes of both men and women who traditionally see domestic violence and rape as just a part of gender relations.
As for reproductive health care, NGOs have primarily worked to establish more health care centers and women's crisis centers because there is a severe lack of them throughout the country, specifically in rural areas. As they establish these centers, activists have worked to distribute education, hoping to establish generations of Azerbaijani citizens who recognize the necessity of women's health care.
Women's Association for Rational Development (WARD)
One of these NGO leaders, Shahla Ismayil, has been working since 1998 through her organization: Women's Association for Rational Development (WARD). She stated that the mission of WARD "is based on the notion that full democracy, justice and development cannot be reached if there is any distinction, exclusion, or restriction made on the basis of gender, age, religion, ethnicity and affiliation." One such way she has accomplished this is through her gender school, which exposes civil and academic society to the issues of women. Her organization has also established a maternity school, both as a way to ensure women remain safe in childbirth, while also encouraging other women to pursue careers as midwives.
Like many other nations on earth, there is still quite a bit that needs to occur to maintain women's rights in Azerbaijan so that the country sees complete gender equality. However, due to the dedication of female leaders and policymakers, the country is seeing great strides in reaching equality.
– Mary Buffaloe
Photo: Flickr

https://borgenproject.org/wp-content/uploads/logo.jpg
0
0
Kim Thelwell
https://borgenproject.org/wp-content/uploads/logo.jpg
Kim Thelwell
2020-09-12 05:54:57
2020-11-28 05:55:12
Examining Women's Rights in Azerbaijan