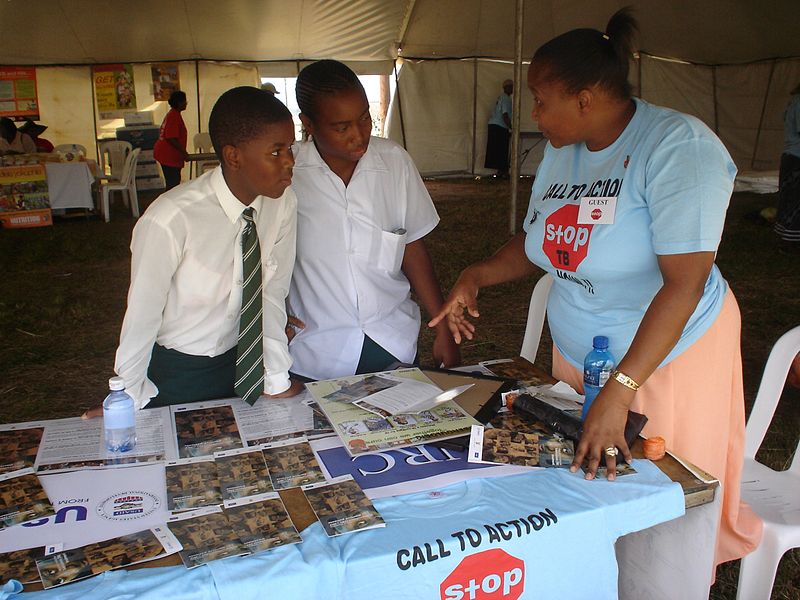 On January 20, 2021, President Joe Biden appointed Dr. Angeli Achrekar as the new U.S. Global AIDS Coordinator and Special Representative for Global Health Diplomacy, which means she will be leading the President's Emergency Plan for AIDS Relief (PEPFAR).
Who is Dr. Angeli Achrekar?
Dr. Achrekar is remarkably qualified for her position. She has earned her doctorate from UNC-Chapel Hill, a master's degree from Yale and her bachelor's degree from UCLA. In addition to her academic accomplishments, Dr. Achrekar has a career of public service under her belt, involving combating HIV/AIDS around the globe, public health development and women and girls' health. She originally worked in India and with UNICEF. She then started working with the CDC starting in 2001, where she led the National Initiative to Improve Adolescent Health. This initiative spanned across multiple agencies and consisted of professionals from a variety of disciplines in more than 100 organizations.
Following her leadership of the National Initiative to Improve Adolescent Health, Dr. Achrekar started her work with PEPFAR to fight HIV/AIDS around the world in 2003. In working with PEPFAR, she traveled to South Africa. There, she coordinated with local governments to assess risk patterns that occur through drug use and among sex workers. Dr. Achrekar then became Senior Public Health Manager for the CDC in its Division of Global HIV/AIDS. Lastly, she started in 2011 with the U.S. State Department where she helped come up with and develop the Saving Mothers program, as well as the Giving Life program.
Developments Since Her Appointment
Since her appointment, Dr. Achrekar has already made strides in her position to fight AIDS and other diseases around the world. Notably, under her leadership, PEPFAR has been part of a joint effort with other organizations and agencies including USAID which will bring a new treatment to TB patients in Ghana, Ethiopia, Kenya, Mozambique and Zimbabwe. Rather than patients needing to take a combination of drugs for treatment, the new treatment will combine two drugs so patients will be able to take fewer drugs in total. The new development is a big leap forward and Dr. Achrekar said, "The availability of a shorter, more easily tolerated, and safer regimen for TB prevention that is also affordable is critical for accelerating the fight against TB. The new development is big news as latent tuberculosis is said to affect up to a quarter of the world's population."
The Importance of Fighting AIDS in Relation to Global Poverty
PEPFAR's work to fight AIDS holds much significance to the fight against global poverty because the two interconnect considerably. AIDS disproportionately affects those in poverty. Considering that the prevalence of AIDS has been commonly linked with poverty, a critical component of fighting the disease is fighting poverty. In his article "Is HIV/AIDS Epidemic Outcome of Poverty in Sub-Saharan Africa?" Noel Dzimnenani Mbirimtengerenji wrote, "Unless and until poverty is reduced or alleviated, there will be little progress either with reducing transmission of the virus or an enhanced capacity to cope with its socio-economic consequences."
– Sean Kenney
Photo: Wikipedia Commons
https://borgenproject.org/wp-content/uploads/logo.jpg
0
0
Kim Thelwell
https://borgenproject.org/wp-content/uploads/logo.jpg
Kim Thelwell
2021-04-11 01:30:28
2021-04-06 16:00:13
Dr. Angeli Achrekar: US Global AIDS Coordinator