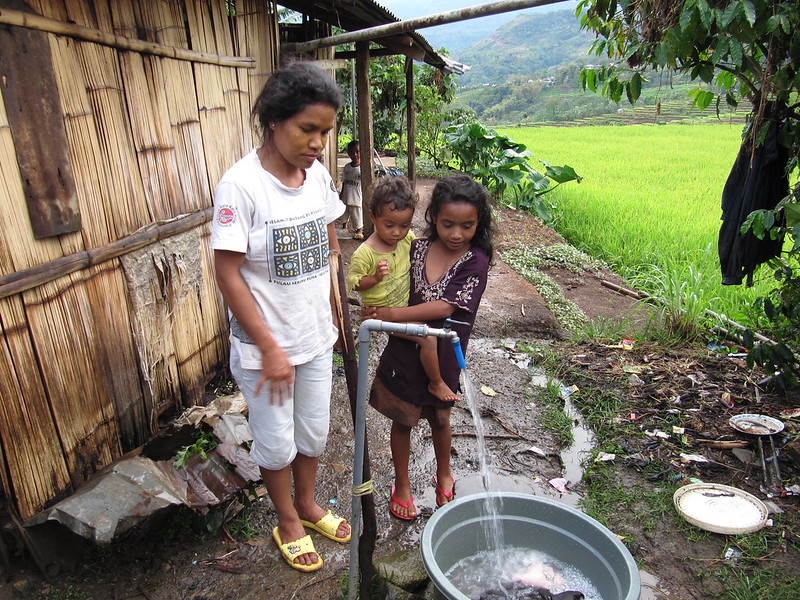 Communities throughout Indonesia are receiving help with sustainable and clean water access. Sanitation poses a significant threat to the health and safety of people in Indonesia. USAID reports that 2.4 billion people worldwide have inconsistent access to sanitation. The organization predicts that nearly 40% of the world does not use safe toilets. This can significantly increase the spread of infection and disease.
Proper sanitation is crucial in preventing the spread of infectious diseases, which are more severe to those living in poverty without access to adequate healthcare. The primary cause of child mortality in Indonesia is diarrhea. Typhoid is also a leading threat to the health of Indonesians. Both diarrhea and typhoid are amplified by inadequate sanitation, poor hygiene and limited water supply.
Water Contamination Spreads Disease
According to USAID, "In Indonesia, one in three people does not have access to a flush toilet, latrine or septic system." Instead, many Indonesians defecate in the streets, which further compromises the health and safety of people living in those communities. Rivers, streams and runoff are often the only water source for residents of rural areas. Without proper resources for treatment, water can carry diseases that are harmful and even deadly to those who consume it.
Only about 7% of wastewater in Indonesia is treated. As a result, many communal water access areas have contaminated water. In impoverished areas, it is not sustainable for communities to continually purchase bottled water. In the capital city, Jakarta, pollution can be found in 96% of the water. There is also a widespread disconnect from infrastructure in residential areas, leaving hundreds of families without consistent access to sanitation.
With the new challenge of the pandemic, Indonesia is facing the highest fatality rate in Asia as a result of inadequate access to sanitation, which is necessary to fight the spread of the disease. When families are struggling to meet their basic needs for consumption and hygiene, regular hand washing and adequate sanitization practices are not a priority.
Educational and Financial Support
Organizations like UNICEF are supporting the government of Indonesia. They help provide more frequent and safe access to sanitation and drinking water. In emphasizing education and health literacy during primary school, UNICEF aims to get ahead of the problem. "Over the past 25 years, the rate of access to sanitation facilities has nearly doubled across the country, increasing from 35% in 1990 to 61% in 2015," reported USAID. USAID has also greatly contributed to this cause. In 2015, the organization helped more than 2.2 million Indonesians improve their water supply and provided better sanitation to 250,000 people.
The IKEA Foundation is also fighting the issue by providing microfinance loans to Jakarta for the introduction of pipelines and water access to rural residential areas. Families living in low-income areas are spending a lot of money to purchase water. With the installation of pipelines and clean well systems, sanitary water is becoming more accessible and affordable to those who need it most.
– Ally Reeder
Photo: Flickr
https://borgenproject.org/wp-content/uploads/logo.jpg
0
0
Jennifer Philipp
https://borgenproject.org/wp-content/uploads/logo.jpg
Jennifer Philipp
2021-05-21 01:30:05
2021-05-17 12:54:24
Inadequate Sanitation In Indonesia