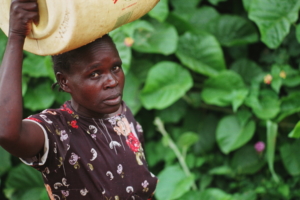 The Republic of Djibouti is a small country in the Horn of Africa that is home to nearly 1 million people, many of whom are living in poverty. Sanitation in Djibouti continues to be a concern today. However, its location near Ethiopia, the Red Sea and the Indian Ocean make it a site of interest for many foreign powers. As a result, the country receives significant aid as its leaders work to provide Djiboutians access to sanitary water sources and services, many for the first time. Here are 10 facts about life and sanitation in Djibouti.
10 Facts About Life and Sanitation in Djibouti
Djibouti is among the least developed and most impoverished countries in the Horn of Africa. Of its nearly 1 million residents, an estimated 42% live below the poverty line. As of 2018, the average life expectancy for Djiboutians was 66.8 years.
Djibouti's dry climate, nomadic farming lifestyle and periods of civil war have led to poverty, disease and malnutrition. Malnutrition rates have been as high as 30% in some rural areas, while many others living in urban areas like the capital city of Djibouti must rely on foreign aid and imported foods to survive. According to the World Food Programme, while malnutrition rates continue to decline, as much as 7.5% of Djiboutians experienced malnourishment as of 2016.
Djibouti does not have a source of surface water and often experiences extensive droughts, so citizens rely on underground water aquifers that scarce rains refill. However, many of these aquifers run dry during the dry season from April to September, forcing many rural residents to adopt nomadic lifestyles or seek refuge in urban areas.
Sanitation in Djibouti continues to be a challenge. The country faces several health crises as a result of open defecation practices and a lack of sanitation facilities. As many as 17% of citizens go out into the open to defecate in urban regions, while 83% of those living in rural areas have no access to sanitary latrines and toilets. This has led to a sharp increase in water-borne and diarrheal diseases since 2000, predominantly in children and women.
The demand for sanitation programs has increased dramatically as a result of poverty and food insecurity. Since over half of those living in rural areas are food-insecure, mass migrations to urban areas have begun, increasing the need for essentials such as sanitary water and waste management. An estimated three-fourths of Djibouti's population now lives in urban areas. As of 2011, UNICEF estimates that 73% of people have access to proper facilities in densely urban populated areas, compared to only 21% in rural areas. That means nearly 39% of all Djiboutians do not have access to improved sanitation facilities.
The mass migration to densely populated urban areas and lack of proper facilities pose a significant risk during the COVID-19 pandemic. The Africa Centres for Disease Control and Prevention estimates that Djibouti's current rate of infection, about 98 cases for every 100,000 people, represents the highest prevalence and quickest multiplication rate on the continent. Djibouti's president, Ismail Omar Guelleh, announced a national lockdown starting on March 23, 2020, but has conceded since the country has not contained the outbreak. Guelleh has pledged an emergency fund of 1 billion Djiboutian francs ($5.6 million) and announced that food distributions have reached thousands of impoverished families. However, the initiative continues to face an uphill battle as it tries to reach all those in need, especially amid allegations of favoritism. Scrutiny on sanitation in Djibouti is particularly pertinent during the COVID-19 pandemic as the country lacks sufficient handwashing stations and waste disposal systems.
Djibouti's geographical location in the Horn of Africa has been a minor saving grace, as it represents a site of significant interest for several foreign powers, including the United States. USAID's Water, Sanitation and Health (WASH) project hopes to address sanitation in Djibouti primarily by modernizing water services and access to potable water in rural areas. The WASH project is working to improve governance of water points, pay for water services to ensure affordable access for the most vulnerable and provide efficient maintenance services. To date, USAID's project has rehabilitated five boreholes and five ring wells in rural areas, serving over 5,700 people. Over 2,000 of these Djiboutians are gaining access to sanitary water sources for the first time.
The USAID's WASH project in partnership with UNICEF also intends to end unsanitary practices and promote better hygiene in Djibouti through education. The project plans to help teach over 25,000 poor and vulnerable Djiboutians, particularly children, by providing classes on proper handwashing, water-gathering and waste disposal techniques.
Foreign aid systems of support continue to help impoverished Djiboutians today. UNICEF has donated over $1 million to improve sanitation services and hygiene education programs. However, the Republic of Djibouti will need to search for more ways to provide public services to its vulnerable populations, especially as the Trump Administration continues to scrutinize such U.S. global health initiatives, proposing to cut as much as 28% of USAID's funding in its 2020 fiscal year budget.
As Djibouti works to wean itself off of foreign aid, President Guelleh has promised more funding for public services addressing the country's sanitation needs, especially in wake of the COVID-19 pandemic. As of March 2020, the Djiboutian government has pledged to fund and erect more public handwashing stations, but such efforts to improve sanitation in Djibouti are still on-going.
The Djiboutian government continues to encounter challenges as it works to help its vulnerable citizens. Foreign aid efforts such as USAID and UNICEF are providing funding for projects aiming to clean up sparse water supplies and waste management programs, but it ultimately will be up to President Guelleh and his administration to ensure proper sanitation in Djibouti.
– Andrew Giang
https://borgenproject.org/wp-content/uploads/logo.jpg
0
0
Jennifer Philipp
https://borgenproject.org/wp-content/uploads/logo.jpg
Jennifer Philipp
2020-07-05 01:30:28
2020-06-25 08:59:13
10 Facts About Life and Sanitation in Djibouti