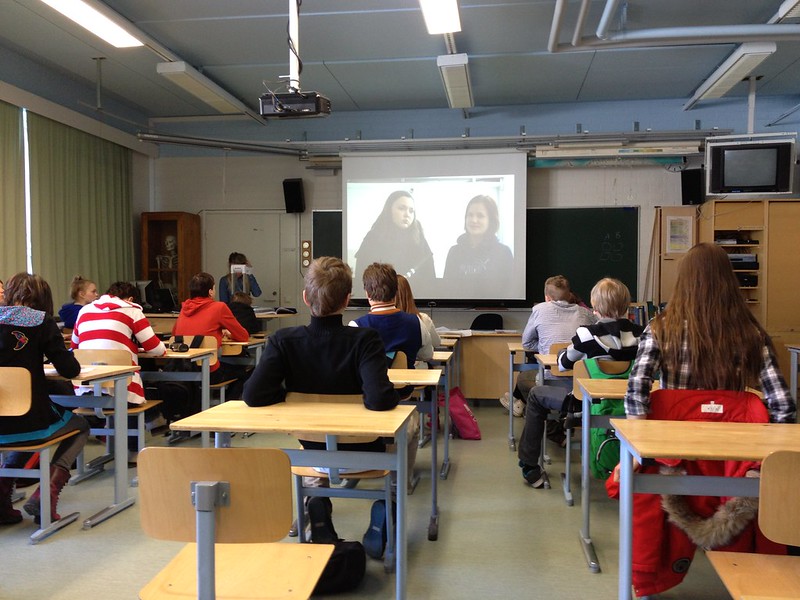 Once a month, women worldwide are forced to take roughly a week of absence from their everyday lives. They miss school, meetings, weekly tasks and other events outside of their homes because of something they cannot control: their periods. This is called period poverty. Period poverty in Finland is a real struggle that many women face. The United Nations defines this struggle as simply "the inability to afford menstrual products." Other sources elaborate on period poverty as "a lack of access to menstrual products, hygiene facilities, waste management and education."
Periods Are a Part of Life
In Finland, as well as many other parts of the world, menstruation is a private matter. While it is beneficial to set boundaries, this line of thinking has created an illusion that periods are taboo. In reality, they are simply part of life. Arja Karhuvaara, a Helsinki City Councillor for the National Coalition Party, did not believe the topic was relevant to city council proceedings in June of 2021. When asked about her opinions on discussing menstrual hygiene, she stated that "there are T-shirts at home that one can make sanitary pads out of if the situation is quite hopeless." This comment demonstrates just how little people publicly discuss periods, despite the fact that menstruation takes up "on average… about seven years" of a woman's life. This is a significant amount of time to be deprived of education, experiences and proper care methods.
The Price of Periods
The nature of current public policy around period poverty in Finland has more deeply embedded the idea that menstruation is only to be addressed through consumerism and not open communication. In other words, women buy period products because they are the silent solution that has been offered. In Finland, however, people face heavy taxes and rising prices on these hygienic items. They may cost anywhere from "a couple of euros up to as much as ten euros." This is a significant part of students' monthly budgets. As such, some women cannot afford these items. In a survey conducted by the city of Helsinki, "eight percent said they had skipped school because they didn't have period protection." That is why, in 2021, the Helsinki City Council composed an experiment in which they would provide period products for free to young, financially constrained women during their menstrual cycles.
The Experiment
Out of the participants chosen, "eighteen percent of respondents—or nearly a fifth—said monetary constraints had prevented them from purchasing menstrual products." This is why the experiment was so vital. Twenty-four councilors signed the proposal. They conveyed the message that "no one [should have] to choose whether to use their money on food or menstrual products." Additionally, they hoped to create a change, whereby menstruation would not be a sign of inequality or seen as a stigmatized defect, but rather a natural phenomenon and normal experience. Finally, in December 2021, "the Helsinki City Council voted for the proposal with a majority of 50 to 31. A four-month trial started in September."
Results and Looking Forward
After distributing sanitary products to 753 pupils, the city of Helsinki declared the study a success. The distribution reached four educational institutions. Close to half of the students who participated in the study also took part in a survey. The results showed that pupils were grateful for free sanitary products. It seems that with such a positive response, the experiment was able to make a crack in the code of silence surrounding period poverty in Finland. Hopefully, this small victory will lead to considerable changes over time.
– Rachel Breeden
Photo: Flickr
https://borgenproject.org/wp-content/uploads/logo.jpg
0
0
Kim Thelwell
https://borgenproject.org/wp-content/uploads/logo.jpg
Kim Thelwell
2023-10-27 22:35:42
2023-10-30 05:08:41
Facing Period Poverty in Finland