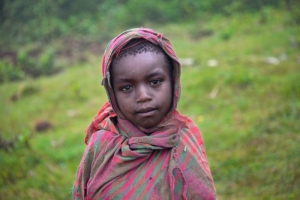 Protected parks offer much in the way of land conservation and the protection of wildlife. However, many conservation projects have displaced and therefore harmed Indigenous communities across the globe. Throughout Africa, the displacement of African tribes is an ongoing concern as conservation efforts threaten Indigenous livelihoods.
Conservation Exiles Tribes from their Homes
As global efforts are underway to protect and conserve nearly 30% of the world's land by 2030, experts are raising concerns, suggesting that the expansive and unethical "land grab" would not only be the largest in history but also would lead to the estimated displacement of nearly 300 million people–most of whom are Indigenous.
For example, the Baka forest pygmy tribe of southeast Cameroon, Africa, near Nki National Park lost the right to hunt or fish on lands the tribe has used for generations. Without legal access to their forest, the tribe suffers a loss of livelihood, even though their hunting reportedly does not negatively impact the environment.
And the Baka is not alone. Many other African tribes are suffering at the expense of conservation.  These include the Sengwer tribe of Kenya. Its 5,000 hunters suffer from a 1964 ban that stops them from returning to their ancestral forests. The San Bushmen in Kalahari Desert, Botswana, lost their lands to mining and tourism. The Ogiek of Kenya lost rights to the Mau forest.
Also, while wildlife reserves offer employment and opportunity to local communities, their benefit may be exaggerated. There are many documented cases of abuse against the Indigenous people who live there.
Indigenous Tribes Benefit the Land
Not only does the displacement of African tribes hurt Indigenous communities, but it also may not help and may even hurt the land itself.  For example, the Rainforest Foundation – United Kingdom (RFUK)  documented that while conservation efforts in the Congo Basin totaled hundreds of millions of dollars over ten years, there is little to no evidence that protected areas are actually protecting biodiversity.  Elephant and gorilla populations have declined drastically despite substantial funding for patrolling, anti-poaching and ecotourism.
On the other hand, there is evidence that Indigenous tribes do benefit the land.  A 2022 study by the Asia Indigenous Peoples Pact found that Indigenous Peoples offered strategies and traditions benefiting the fight against extreme weather patterns and supporting the overall improvement and sustained health of the lands they inhabit. Additionally, Indigenous lands offer critical biodiversity and sustainability practices, which experts emphasize should be at the forefront of decision-making when governments create conservation and climate change policies, laws and strategies.
Strategies for Harmony of Land and People
For this reason, as conservation efforts move forward throughout the world, many look to strategies that allow Indigenous peoples to remain and have access to and foster their land. Such strategies include ways to reverse the damages of the displacement of African tribes.
As Dr. Grace Lara Souza, a political ecology activist from Kings College in London, emphasizes, "any conservation initiative that does not include Indigenous Peoples and Local Communities in its design, implementation and management, should be called into question."  She and other like-minded advocates suggest a community-based conservation model that empowers Indigenous people to oversee the protected lands rather than removing them from their ancestral grounds.  When protected land is left without community monitors, miners, loggers and hunters often invade and destroy the ecosystem.
Since the year 1968, the International Work Group for Indigenous Affairs (IWGIA)  has committed to "protecting, promoting and defending the rights of Indigenous peoples" across several regions, including Africa.  To achieve this, the IWGIA  partners with Indigenous peoples' organizations across Africa. For example, the IWGIA partners with the Rwanda association for Indigenous people (CAURWA) to combat economic, social and political discrimination toward the Batwa people, hunter-gatherers who are the smallest Rwandan ethnic group.  Together CAURWA and IWGIA advocate to apply existing land rights legislation to the Batwa.
Looking Forward
Organizations including IWGIA and activists including Dr. Souza offer hope to Indigenous people and their ancestral grounds.  In Africa, their campaigns simultaneously improve conservation efforts and reverse the displacement of Indigenous African tribes.
– Michelle Collingridge
Photo: Flickr
https://borgenproject.org/wp-content/uploads/logo.jpg
0
0
Saiesha
https://borgenproject.org/wp-content/uploads/logo.jpg
Saiesha
2022-08-18 07:30:04
2022-08-18 01:08:14
Land Conservation and the Displacement of African Tribes