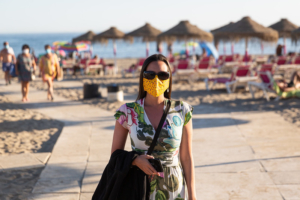 There is no question that the COVID-19 pandemic has caused mayhem across the globe over the past few years and the virus, alongside its health, social and economic implications, has effectively left no corner of the world untouched. Even wealthier nations within Europe, like Spain, have had their fair share of setbacks thanks to the pandemic. Thankfully, however, this nation has been blessed with an equipped and responsive government as well as various charitable corporations and NGOs, who have made it their mission to see the impact of COVID-19 on poverty in Spain be negligible.
Early Action
Much like other affluent countries, Spain implemented a Royal Decree-Law 11/2020 at the beginning of the pandemic to counteract the widespread loss of both jobs and income. This was most certainly a vital measure when considering the following.
In 2020, the unemployment rate shot up to 16.5% as a consequence of government lockdowns. Contrast this rate with the 14% seen at the beginning of the year. It quickly became evident that over a million Spaniards were at risk of no longer being able to afford essentials like housing, food and other things of the sort. In other words, the potential impact of COVID-19 on poverty in Spain was a huge concern.
The nation was reporting more than 8,000 new COVID-19 cases a day at the beginning of the pandemic and thus the Spanish congress understood that they could not carry on business as usual and that they needed to restrict societal mobility via the closing of non-essential stores and businesses, halting commerce and slashing over 600,000 jobs.
Regarding the Royal Decree, officials took it one step further, going as far as to pause rent payments for the financially vulnerable so that there would be no immense backlog of fees at the conclusion of the eviction suspension.
This bold step caused evictions to decrease by 90% in the second quarter of 2020. Another noteworthy form of aid was the introduction of Universal Basic Income (UBI) for the nation's most impoverished, an unprecedented move not attempted in any other region of the world. Nearly a million qualified for payments that equated to about €1,015.
Supplementary income had benefited roughly 22% of the Spanish population during the virus' initial wave, helping keep families fed and stable in a time full of such great instability.
The Private Sector
The public response was not the only combatant to the impact of COVID-19 on poverty in Spain that deserves praise. Private industry also stepped up in the wake of Spain's Coronavirus crisis, with numerous companies and organizations making it their priority to keep communities both secure and safe during a moment of impending doom.
CAF, for instance, a popular development bank in Latin America, decided to donate $600,000 to Spain and its neighbor Portugal to assist them in their fight against COVID-19 and its ramifications. Consequently, about 25,000 Spanish families gained access to medical supplies that were otherwise out of reach.
Closer to home, big corporate names like Siegwerk donated to established and dependable charities like Banco de Alimentos and Caritas, which have a long track record of helping ease the hunger of countless Spaniards. Thanks to donations like these, Caritas was able to assist many vulnerable people and families in obtaining their basic necessities like shelter and food.
What Does This Mean for the Rest of the World?
The innovative and generous government response to the impact of COVID-19 on poverty in Spain as well as the sympathetic actions of large corporations leaves the world with a lot to be hopeful for. Despite the complete shuttering of the economy, the amount of Spaniards at risk of poverty only increased from 20.7% in January 2020 to 21% in December 2020, making it appear as though the COVID-19 catastrophe never actually happened. The impact of COVID-19 on poverty in Spain was fairly minimal because officials were able to put their constituents first and profit-driven companies were able to overlook their finances for the general welfare. Given such dynamics, it seems the ideals of humanity are no longer too far out of reach.
No one in Spain would be willing to proclaim COVID-19 a blessing with its toll on the economy and human life, but as the old saying goes: "when life gives you lemons, you make lemonade" and that is precisely what this European nation has accomplished.
– Jacob Lawhern
Photo: Flickr
https://borgenproject.org/wp-content/uploads/logo.jpg
0
0
Jennifer Philipp
https://borgenproject.org/wp-content/uploads/logo.jpg
Jennifer Philipp
2022-07-30 07:30:14
2022-07-27 07:28:55
Impact of COVID-19 on Poverty in Spain