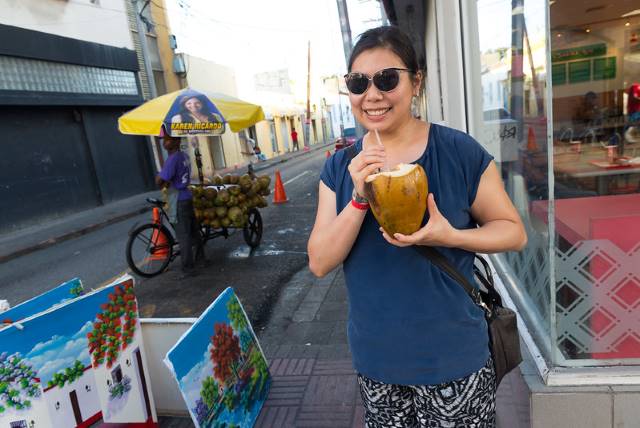 Latin America is a vast region with diverse weather, geography, culture and foods. Each year, millions of tourists flock to Latin America to enjoy its natural beauty. A vacation haven, tourism in Latin America is a driving force for economic development in the region. Furthermore, tourism in Latin America reduces poverty.
Tourism in Latin America
From the beaches of Cuba to the Andes mountains in Peru, any traveler can find a destination of their preference. The most visited countries in Latin America are Mexico, Brazil and Argentina. According to the World Bank, more than 113 million tourists traveled to Latin America in 2018, bringing $103 billion worth of revenue. Tourism in Latin America has created more than 15 million jobs, which accounts for 7.6% of all employment. Furthermore, international tourism contributes roughly $348 billion to the GDP of the countries in the region.
Ecotourism in Costa Rica
According to the World Tourism Organization (UNWTO), Central America saw a 7.3% growth in its tourism sector, the biggest subregional growth in Latin America. Moreover, the country of Costa Rica has attracted millions of international visitors thanks to its ecotourism. Costa Rica is a leader in preserving its environment while attracting millions to come and enjoy its natural beauty. Beaches, rainforests, volcanoes and wildlife attract tourists which contributes to the economic development of the nation. A study conducted by the National Academy of Sciences correlates ecotourism with improving the lives of Costa Ricans. The study found those living near protected areas and parks saw a 16% reduction in poverty. Furthermore, tourism in the country accounts for 5% of the GDP.
Poverty Reduction in the Dominican Republic
Punta Cana is the dream destination for many, with captivating views of the ocean and exciting nightlife, the beach town welcomes 60% of all Dominican Republic's tourists. Moreover, the country has benefited more from international tourism than any other Latin American nation. The tourism industry contributes to 9.5% of the island nation's GDP. Even though poverty is still an issue for the country, extreme poverty decreased to 1.6% of the population in 2018. Furthermore, malnourishment has also decreased and life expectancy has increased. Tourism has steadily contributed to the well-being of Dominicans.
COVID-19 and Mexico
Mexico's tourism is very important for its economy. Mexico is dependent on its tourism sector since it accounts for 16.1% of its GDP and employs nearly nine million people. Destinations such as Cancun, Puerto Vallarta and Cabo are very popular for tourists to visit. Furthermore, Mexico's tourism was thriving until the COVID-19 pandemic brought challenges to the country. The pandemic brought a halt to tourism and hurt the economy of Mexico. Nonetheless, Mexico still manages to keep the industry alive. Mexico began to limit hotel and restaurant capacity to curtail the virus. Mexico is also working with the CDC to ensure U.S. travelers going back to the United States are returning uninfected. Even though tourism has decreased because of the pandemic, flights to the state of Quintana Roo, where Cancun and Tulum are located, were averaging 460 air arrivals compared to an average of 500 pre-pandemic.
Tourism and the Future
Tourism in Latin America has positively impacted many lives across the region. The U.N. acknowledges that tourism is a way for a developing country to economically sustain itself. Moreover, tourism in Latin America reduces poverty. Challenges such as the COVID-19 pandemic put a setback to the growing tourism sector. Regardless, Latin America has an abundance of beauty and adventure, thus ensuring tourism will be kept alive once the pandemic is over.
– Andy Calderon Lanza
Photo: Flickr
https://borgenproject.org/wp-content/uploads/logo.jpg
0
0
Kim Thelwell
https://borgenproject.org/wp-content/uploads/logo.jpg
Kim Thelwell
2021-02-17 06:12:58
2021-02-17 06:12:58
How Tourism in Latin America Reduces Poverty