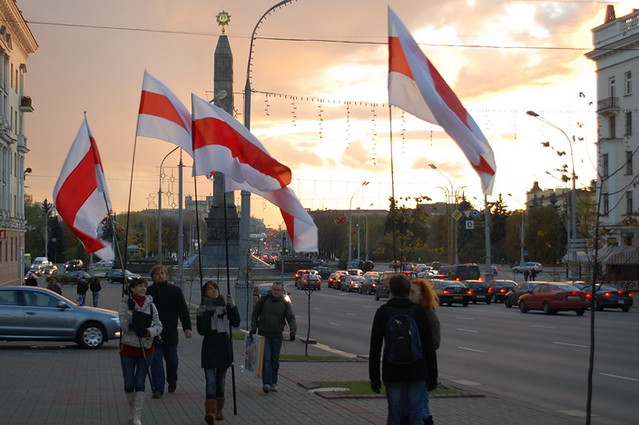 Often considered the last dictator of Europe, Alexander Lukashenko has been the autocratic leader of Belarus since 1994. After Belarus split from the Soviet Union, it prospered better than most other Soviet republics. Lukashenko effectively tackled extreme poverty. But Belarus's economy suffered due to its reluctance to privatize and its reliance on Russian subsidies. However, lawmakers are apathetic of the wellbeing of the majority due to corruption. In response, tens of thousands of citizens, unhappy with the current systems, participated in protests in Belarus. Protesters demanded the current leader step down and allow for free and fair elections.
Poverty in Belarus
Despite suffering the economic effects after 1991, Belarus has made leaps in poverty reduction from 2003 to 2013. As of 2018, the poverty rate is at 5.6%, compared to 41.9% in 2000. However, much of the market is dependent on Russian energy, so recent subsidy slashes and rising gas prices jeopardize the Belarusian economy. Additionally, since the days of Soviet power, few free-market reforms have worked in the economy, hindering growth.
Although Belarus's poverty rate is decreasing, the median income remains low and stagnant for the majority of the population. The average Belarusian adult possesses a wealth of about $1,500, lower than a Kenyan or Nepalese citizen. Nearly 10,000 experience food insecurity and social protection programs are ineffective. Unemployment relief is only around $12 to $24 and less than 10% of unemployed individuals receive these benefits.
Further, inequality in Belarus continues to rise. Authorities have shifted the effects of the economic crisis away from the wealthiest to ordinary people through policies, such as higher taxes and a raised retirement age. Many wealthy people have managed to avoid taxes altogether. To exacerbate the issue, 10% to 25% of employed Belarusians work in a shadow economy, meaning the state is unable to accurately track sales and loses tax revenue. In response, Belarus has attempted to create unemployment taxes, causing an uproar. However, authorities are dismissive of the people's requests, believing Belarus's autocratic system shields them from consequence.
Citizen Response
In response to the corruption and subsequent poverty in Belarus, upwards of 100,000 people have taken to the streets in massive protests and walkouts. They have been demonstrating outside Lukashenko's palace for weeks, demanding he steps down. They claim that the August 2020 election was rigged in favor of long-time president Lukashenko with an 80% win despite an approval rate of only 24%.
Initially, the protests in Belarus were met with violent crackdowns. Riot police injured hundreds of people while using stun guns, rubber bullets and water cannons. During these protests in Belarus, the police arrested thousands. The government also silenced the news and social media sites. NGO investigations obtained evidence of detained citizens being beaten and harassed, which violates international law. Pressure from many of these NGOs and international governments has caused violence to stall, but Lukashenko has not yet acquiesced to protester's demands.
Support for Belarusians
Following the violent response to protests in Belarus, volunteers worked to provide aid to the protesters. Many protesters fear going to hospitals for treatment because police have confiscated vital supplies and arrested doctors for helping protesters. In response, travel agent Anna Koval turned her office into a refuge for injured protesters. She and her group have also sent doctors directly to the homes of injured protesters for treatment and collaborated with the Red Cross to distribute humanitarian aid from hospitals to people in jail.
Internationally, 17 NGOs have called for a special meeting of the United Nations Human Rights Council, urging for an investigation into the violence against Belarusian protesters and detained citizens. One Dutch NGO has even begun sending aid in the form of BitCoin to the Belarus protests. It is hoping to create a new economy for those stuck in poverty.
In the U.S., Resolution 658, which recognizes Lukashenko's dictatorship in the region and urges for free and fair elections, was affirmed in the Senate. Targeted sanctions have been active since 2004, and the U.S. continues to provide aid in the form of private sector development and democratic cultivation within the region.
Since its departure from the Soviet Union, Belarus has struggled with the creation of a stable economy and a fair political system. However, it has still made major advancements across the board. There is no reason to believe the people will struggle forever. The firm resolve of Belarusians to fight for their freedoms and well-being, with assistance from the international community will hopefully lead to major reforms that will benefit future citizens.
– Elizabeth Lee
Photo: Flickr

https://borgenproject.org/wp-content/uploads/logo.jpg
0
0
Kim Thelwell
https://borgenproject.org/wp-content/uploads/logo.jpg
Kim Thelwell
2020-10-05 07:30:04
2020-10-03 08:11:52
Protests in Belarus Against Corruption