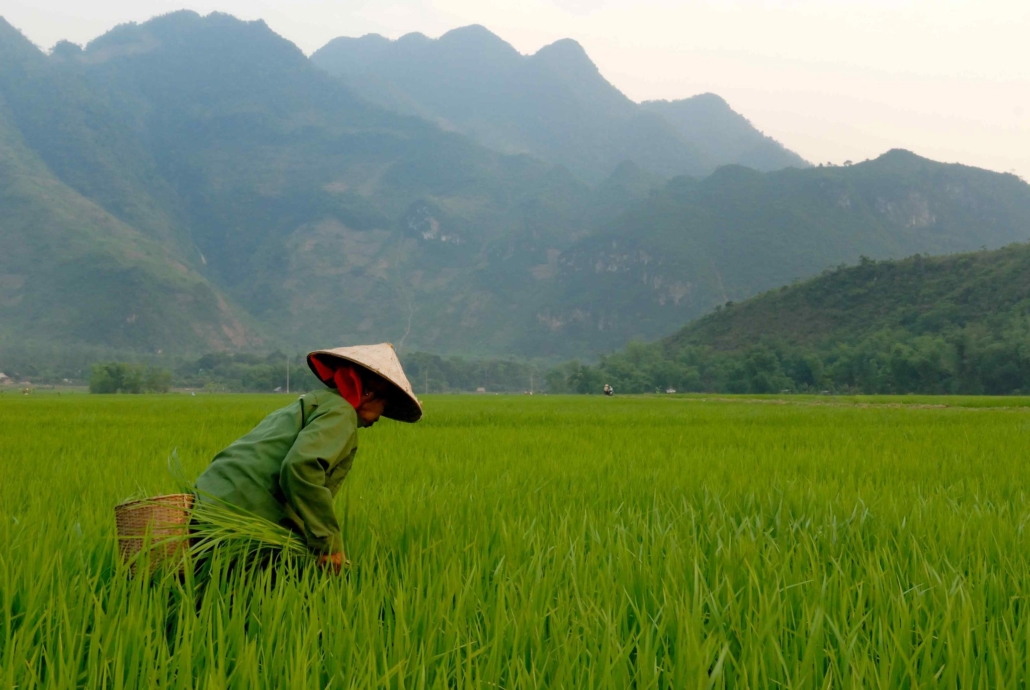 On February 22, 2021, Vietnam released the national power development plan (PDP 8) for the 2021-2030 draft for public comment. This plan highlighted the commitment of Vietnam in the transition away from fossil fuels and to renewable energy. Until 2020, Vietnam's effort to continuously divest its energy sources and focus on renewable energy projects has put it in a good position to become
Asia's next clean energy powerhouse
. This article will provide an understanding of renewable energy in Vietnam as well as lessons for other countries transitioning away from fossil fuels.
Vietnam's Economic Growth and Renewable Energy Investments
Researchers and experts have pointed out that one of the critical factors in Vietnam's explosive renewable energy growth is its economic growth. According to the Asian Development Bank, the country has seen its economy grow by 6% annually since 2014, and 7% since 2018. Coupled with the country's population increase, Vietnam's swift economic growth drives up energy consumption at an extraordinary rate. Consumption of electricity has increased by more than 11% a year, growing faster than the GDP of Vietnam. According to the International Energy Agency report, Vietnam is Southeast Asia's second-largest electricity consumer. The statistics affirm that if Vietnam wants to continue growing its economy and attracting foreign investors, it needs to move away from fossil fuels and invest in renewable energy.
Vietnam's Green Energy Potential
Another important reason why Vietnam has gradually moved away from fossil fuels is its green energy potential capacity. A report from the World Bank pointed out that Vietnam has one of the highest numbers of installed solar panels in Southeast Asia. Recently, renewable energy in Vietnam has seen massive solar outputs of electricity and energy, with the country producing 16,500 MW at the end of 2020. According to the statistics from a report by the International Renewable Energy Agency (IRENA), Vietnam is among the top 10 countries with the highest capacity of solar energy panels as of 2020. Vietnam has an estimated 311 GWs of wind energy, one of the best resources in the region. Accompanied by the government's commitment to investing in renewable energy, Vietnam is in a strong position to become a leader in the world in renewable energy development and innovative energy solutions.
The Need for Green Energy Projects
The second most important element of Vietnam's recent renewable growth is its public commitment. A by-product of Vietnam's economic boom was its massive carbon footprint and environmental pollution. Recent severe air and water pollution incidents in major cities have created public pressure that opposes any new development of coal power plants. Vietnamese people living in urban areas have been wearing their protective facemasks long before the COVID-19 pandemic; however, the increasing number of cars and motorbikes on public streets has created a hazardous environment.
Ho Chi Minh City and Hanoi have seen pollution levels four times higher than what the World Health Organization (WHO) considers acceptable. Recent Vietnamese governmental reports said that local governments refuse new power projects because of their environmental implications. As a result, urban planners and the Vietnamese government are reshaping their energy market to incorporate more solar and wind energy in order to reduce the country's reliance on fossil fuels. Experts believe that Vietnam can become a study case for renewable energy financiers and investors, thanks to its vast solar and wind energy potential.
Vietnam's Accomplishments in Renewable Energy
From the beginning of 2014 through 2015, the country only produced 4 MW of installed solar energy for power generation. Renewable energy in Vietnam is only 0.32% of the total electricity that the country generates. Yet, as the statistics have pointed out, in just over five years, Vietnam has produced over 7.4 GW of rooftop solar power. Its renewable energy share boasts 10% of the country's total electricity generated.
Researchers have estimated that Vietnam would produce more than 16.5 GW of solar energy, and 11.8 GW of wind energy. The government has already prepared for more onshore and offshore wind projects by 2025, which should produce 12 GW of energy capacity. These projects include wind farms in Binh Thuan and Ninh Thuan, which projections have determined will produce about 170 million kilowatt-hours of green energy per year, along with Bac Lieu offshore wind projects. Along with these projects, the government's effort and policies show precisely why Vietnam is on track to become Asia's next renewable energy powerhouse.
The Impact of Vietnam's Growth in Renewable Energy
Vietnam's recent accomplishments in renewable energy have contributed to combating extreme poverty both nationally and globally. With the help of a booming green energy market, the country's yearly poverty rate has been declining gradually. Vietnam has gone from a country with a rural electrification rate of 2.5%to being able to connect millions of rural families to the national grid, and the country is on track to provide more green energy to rural areas. According to a report from the Asian Development Bank, these transitions will experience enhancement, thanks to renewable energy. In urban areas, renewable energy can help combat economic inequalities by providing a cleaner environment and stable energy prices. As the country has a commitment to transforming its energy, its economy will likely benefit and reduce extreme poverty.
These factors have contributed to the fast and efficient transformation of renewable energy in Vietnam. From a country that heavily relied on fossil fuels, Vietnam has become one of the leading countries in green energy. This transition helps the country combat weather changes while also uplifting the nation's economy and providing solutions for eradicating poverty.
– Tri Truong
Photo: Flickr
https://borgenproject.org/wp-content/uploads/logo.jpg
0
0
Lynsey Alexander
https://borgenproject.org/wp-content/uploads/logo.jpg
Lynsey Alexander
2021-10-23 01:30:16
2021-10-19 13:43:57
Renewable Energy in Vietnam