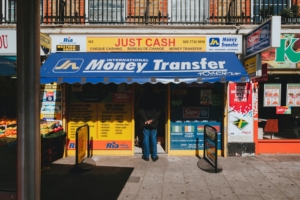 The common saying "sending money back home" resonates greatly with the Nigerian diaspora. It pertains to the term "diaspora remittance" which involves a person living abroad sending money back to their country of origin. In the case of Nigeria, it is members of the diaspora sending money back home. As the largest recipient of diaspora remittance in Sub-Saharan Africa, remittance to Nigeria now constitutes a significant part of the GDP, namely 4% in 2020.
The Critics
Though some have contested that diaspora remittance is detrimental to Nigeria given that it arguably enables the government to dodge the responsibility of providing sufficient welfare for its citizens, it is not all doom and gloom. An often neglected point is that diaspora remittances are in fact beneficial in terms of sharing knowledge and skills, promoting trade and investment and fostering entrepreneurship within the country.
Unfortunately in Nigeria, this remittance has principally provided improved welfare for families as opposed to transparent investment and development of the nation, which could consequently prompt the diaspora to return if they so wish. Many families in rural areas are heavily reliant on remittances as the money sent is a large proportion of the recipient household's total income, despite it paradoxically only being a minuscule part of the sender's income. As such, the U.N. describes remittances as a "lifeline" for millions of families.
Whilst this is good news, one cannot ignore that when it comes to diaspora remittances, there remain issues of mismanagement and poor utilization of flows nationally. Examples are a notable lack of investment opportunities for skilled professionals abroad and the expensive cost of sending money back home.
The Effective Utilization of Remittance to Nigeria
The idea is that investing back home should be appealing and encouraged through the establishment of supportive initiatives. There have been some attempts, an example being "Naira4Dollar." The Central Bank of Nigeria introduced this new scheme in February 2021 offering beneficiaries of remittances 5 nairas for every $1 of remittance sent through the bank.
Nevertheless, remittances have continuously allowed the Nigerian government to strategically take a back seat with regard to welfare, as it reassures government officials that Nigerian counterparts abroad will financially cover its families. It simply reduces the incentive to provide for the basic needs of their citizens. The current rampant levels of poverty and unemployment further support this, particularly among the youth despite increased remittance inflows from places like the U.S. and U.K., which, according to PWC, are large Nigerian diaspora communities.
This explains why, according to The Guardian, roughly 50% of Nigerians have announced themselves as willing to relocate abroad if able, primarily for the purpose of employment opportunities. However, to combat this tragic reality and at the same time ensure the investment of remittances in more than purely welfare, it is critical for governmental action.
The remittance to Nigeria increased in 2021 and, as Vanguard reports, it could increase in 2022 as well. However, there is a need for change in the management of remittance flows.
PowerhouseCoopers' (PWC) Proposals
Luckily, PowerwaterhouseCoopers (PWC), a multinational professional services network, has made proposals to respond to this exact issue. PWC deems it crucial to the establishment of a clear policy to ensure the transformation of remittance inflows into funds for productive investments to develop enterprises and create employment. In the same breath, a philanthropic means of utilizing remittances will serve to provide further opportunities to develop infrastructures like schools, hospitals and roads.
All in all, one should not frown upon remittance to Nigeria. Whilst it may appear to be merely a short-term solution to Nigeria's social and political issues, it can serve to be a long-term and sustainable solution. As the PWC has suggested, the issue can resolve through policy change fostering investment and employment opportunities, a process that has begun in Nigeria and evidently needs more development.
– Claudia Efemini
Photo: Unsplash
https://borgenproject.org/wp-content/uploads/logo.jpg
0
0
Jennifer Philipp
https://borgenproject.org/wp-content/uploads/logo.jpg
Jennifer Philipp
2022-07-15 01:30:07
2022-07-12 07:42:38
Diaspora Remittance to Nigeria