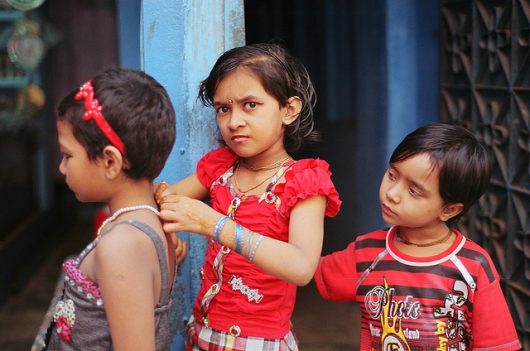 In the wake of Cyclone Mora's rampage, the world has risen to provide relief in Bangladesh for the estimated 2.8 million victims.
On May 29, Mora swept the coast of Bangladesh between Chittagong and Cox's Bazar. Immediately after the storm hit, on-the-ground aid arrived to assist the nation. Later, the IOM (the UN Migration Agency) appealed for $3.7 million to help the hundreds of thousands of people, including Rohingya refugees, that the storm had displaced.
The refugee settlements were makeshift and not built to withstand the 117 km/h cyclone winds. The IOM's appeal aims to help up to 80,000 people in such communities.
Mora damaged an estimated 80% of refugee settlements and completely demolished another 25% in Bangladesh. IOM plans to use UN funding throughout the remainder of the year to provide relief in Bangladesh. They improve water access, sanitation, and other protections in the aftermath of the disaster.
Although local hospitals treated 20 refugees, there were no major human casualties in the camps. The UN Refugee Agency (UNHCR)attributes this fact to the urgent coordinating and preparation that took place before Mora hit.
UNHCR was on the ground working with Bangladesh authorities before and as soon as the storm found land. Agents in schools and other community buildings prepared to take in any individuals who needed shelter.
The storm has also brought international attention to the growing refugee crisis Bangladesh has been facing for almost a year.
An estimated 74,000 Rohingya refugees are living in mud huts and unsubstantial housing along the coast. They have fled Myanmar following a harsh change in military regulation in October of last year.
The storm's damage to the refugee camps highlights the immense need for a permanent solution to the crisis. However, with the increase in publicity and continual aid, Bangladesh will hopefully continue to rebuild.
– Emily Trosclair
Photo: Flickr
https://borgenproject.org/wp-content/uploads/logo.jpg
0
0
Borgen Project
https://borgenproject.org/wp-content/uploads/logo.jpg
Borgen Project
2017-07-21 01:30:57
2020-06-18 11:25:04
Relief in Bangladesh After the Mora Cyclone