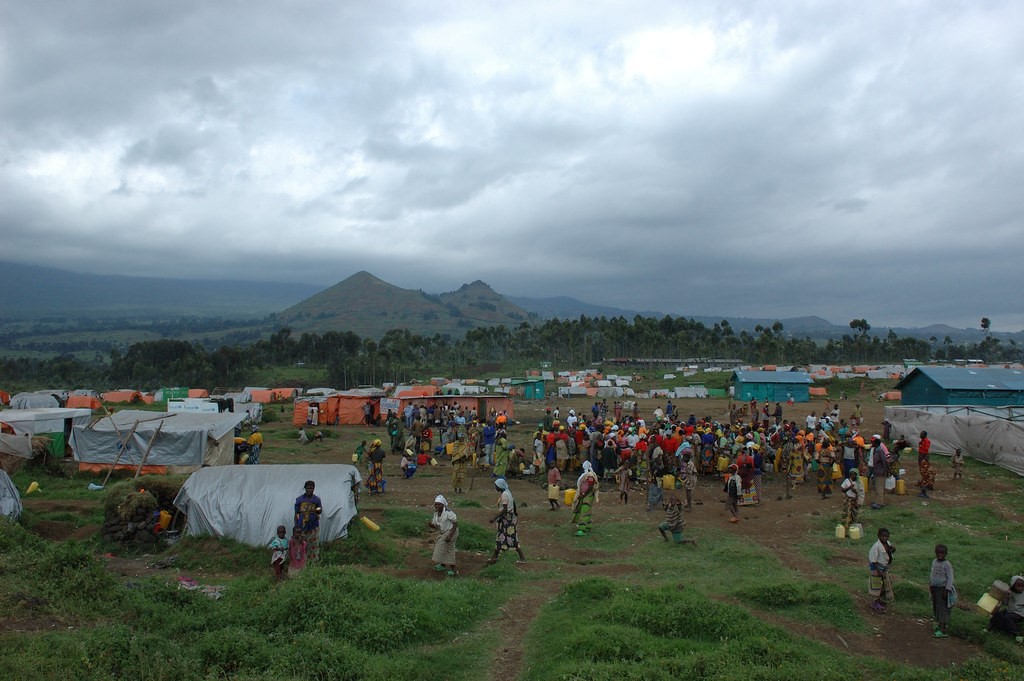 As of early 2019, estimates determine that Rwanda is host to approximately 150,000 refugees. To support this number, Rwanda maintains six refugee camps and four transit/reception centers, in addition to supporting refugee integration into urban areas. Rwanda is remarkable for its inclusive approach to refugees, most of whom are from Burundi and the Democratic Republic of Congo. The national government, UNHCR, the World Food Programme (WFP), the Government of Japan and other international, national and local organizations are all working to improve opportunities and livelihoods for refugees in Rwanda.
Approximately 79 percent of refugees in Rwanda live in the refugee camps, with the remainder — about 13,000 — living in urban centers. Rwanda gives refugees the right to do business and access health services, insurance, banking and education to promote integration. As of 2017, Rwanda had integrated more than 19,000 refugee students from Burundi into its national school system.
According to UNHCR, enabling the self-reliance of refugees is an essential part of its mission. UNHCR creates and supports initiatives that allow refugees to contribute to the economic development of their host country.
Ali Abdi has lived in Rwanda for 20 years after fleeing Somalia. After applying for a business card, he now runs a small convenience store and lives with his Rwandan wife. Ali described Rwanda as "a peaceful country" where "people do not discriminate." He is thankful for his ability to be independent.
Supporting Refugee Entrepreneurs
In Kigali, the capital of Rwanda, many refugees like Ali are finding success in entrepreneurship. UNHCR labels Kigali as a "City of Light" for its accepting and supportive attitude toward refugees. The Government of Rwanda is actively working to promote the integration of refugees into the city with targeted assistance.
For refugees aspiring to own their own business, Inkomoko is a local business consulting firm that trains and supports refugees with UNHCR's support. Beginning in 2016, Inkomoko's refugee program has worked with 3,300 refugees, resulting in the creation of 2,600 new jobs across the country, a significant boost to the economy. The director of Inkomoko's refugee program, Lydia Irambona, stated, "Our main goal is to help them increase their revenue, get more customers and understand how to do business here."
Annick Iriwacu, a Burundian refugee, went to Inkomoko after a referral from her cousin. She has since opened a successful business selling liquid petroleum gas. The business has grown enough for her to now have five employees. She stated, "They gave me the strength and hope to continue, because I was giving up."
Financial Support for Refugee Camps
While refugees in Rwanda's refugee camps have fewer opportunities for economic independence and contribution, supporting and protecting them is still crucial. In June 2019, the Government of Japan donated $270,000 to UNHCR Rwanda to cover the needs of 58,552 Burundian refugees in Mahama, the largest refugee camp in the country. This is one of many donations, as the Government of Japan has supported Rwanda for six years and provided a total of approximately $7 million to the UNHCR to support Rwandan refugees.
UNHCR intends to use the 2019 money to maintain and improve refugees' access to legal assistance and protection against violence, as well as health care services. Refugee camps in Rwanda provide primary health care and send refugees to local health facilities if they require secondary or tertiary care, which can be costly.
Supporting Refugee Farmers
Many refugees living in Rwandan camps want to become more economically independent, however. While the refugee camps provide displaced people with access to basic education and health facilities, many refugees have found that working allows them to take further advantage of what Rwanda can offer them and their families.
The IKEA Foundation, UNHCR, the World Food Programme, the Government of Rwanda and the Food and Agriculture Organization have all provided funding. These organizations are working together to improve the livelihoods of both refugees and local Rwandan farmers.
In the Misizi marshland, 1,427 Rwandans and Congolese refugee farmers are working together for agricultural success. The project is also generating social cohesion, as the Rwandan and refugee farmers are learning to work together and recognize the benefits of cooperation. As of early 2019, these farmers had produced more than 101 tonnes of maize, the profits of which enabled them to feed their families.
Rwanda's Example
Rwanda intends to continue its inclusive approach to refugees them become successful and independent whether they live in camps or cities. Refugees have found success in Rwanda because its government and international partners are working hard on their behalf.
While there is still more work to do to ensure that refugees in camps have access to work opportunities and that refugees in cities receive support in achieving economic independence, the nation serves as an example of how to successfully help refugees begin new lives and contribute to a country's economy.
– Sara Olk
Photo: Flickr

https://borgenproject.org/wp-content/uploads/logo.jpg
0
0
Kim Thelwell
https://borgenproject.org/wp-content/uploads/logo.jpg
Kim Thelwell
2019-08-01 11:39:59
2019-12-18 08:33:31
Refugees in Rwanda: An Inclusive Approach