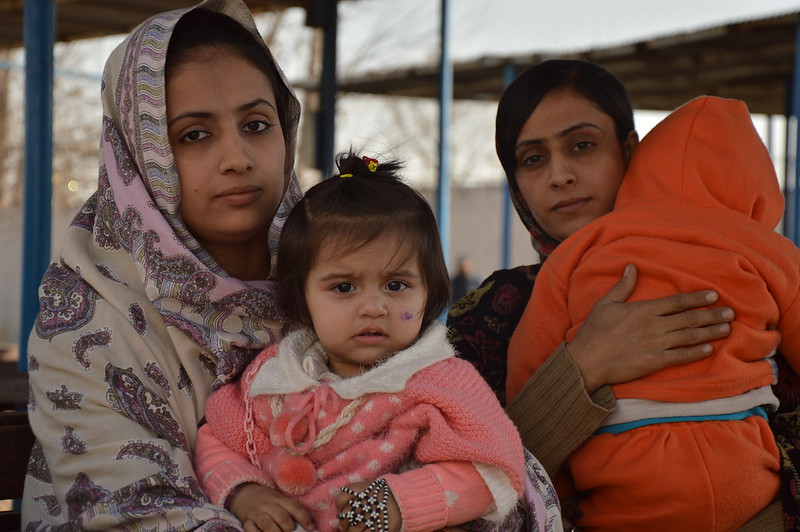 In 2015, there were over a million migrants and refugees who sought a home in European countries to escape from war and poverty. Approximately 32,000 of them found refuge in Finland. Finland has bolstered enough of the refugee intake that the finance minister is now urging eastern EU countries to use their development funds to take responsibility for the growing refugee crisis and alleviate some of the pressure from western countries, such as Finland, who now face criticism as they increase deportations. Here are 10 facts about refugees in Finland.
10 Facts About Refugees in Finland
More than 400 juvenile applicants in 2016 were found to be adults after medical tests were conducted to determine their biological age. The added protections and quicker processing time given to child refugees have caused this problem of falsity across the globe.
Of those juvenile applicants, 74 percent were from Afghanistan, 11 percent were from Iraq and six percent were from Somalia.
Of the refugees in Finland, 6,657 were forcibly returned to their country of origin (deported) in 2016, and only about 25 percent received assistance in their return. That number doubled from 2015's reports, which has been attributed as much to the increase in the application as the increase in scrutiny by the Finnish Migration Board.
For the first time since the Finnish Civil War that ended in 1918, the birth rate in Finland is lower than the death rate. However, the influx of migrants has caused the total population to continue to grow. Between 2014 and 2015, as an example of the magnitude of migration, the number of refugees in Finland went from 3,600 to 32,500.
The Finnish Migration Board has peaked at an average processing time of ten months for refugee applications.
It is becoming increasingly common for refugees in Finland to voluntarily leave the country. Besides family obligations or a sense of alienation, one of the most common reasons seems to simply be that it's too cold for people accustomed to living in the Middle East. Eighty percent of voluntary removals are Iraqis.
One of the most popular towns to house refugees is Punkalaidun, mostly populated by Burmese, Syrians and Ethiopians. The town is a model for cultural integration and has been awarded for their "promotion of ethical relations." The work that they provide to refugees is unique. They specialize in the production of funeral supplies such as coffins.
The distance between North Africa's shore and Southern Europe can be extremely dangerous, but it is the journey that many refugees make to reach Finland. In 2015, more than 2,600 people died trying to cross this stretch of the Mediterranean Sea.
Prime Minister Juha Sipilä has offered his own home in Kempele as a temporary home to 20 or so migrants.
Since 1973, the Finnish Red Cross has been responsible for receiving quota refugees at the Helsinki Airport. Quota refugees forego reception centers because they've been approved for refugee status and sent to Finland by the U.N. Refugee Agency.
Finland is increasingly struggling to keep up with the flow of refugees from conflict areas across the world, most notably those in the Middle East. Refugees continue to risk their lives on the journey there, sometimes lying about their age or sacrificing months of processing time only to be turned away or to leave voluntarily because the conditions are so far from what they hoped. Even with this risk, the country is still a beacon for many hopeful people and a new home to a fortunate few.
– Brooke Clayton
Photo: Flickr
https://borgenproject.org/wp-content/uploads/logo.jpg
0
0
Borgen Project
https://borgenproject.org/wp-content/uploads/logo.jpg
Borgen Project
2017-07-08 07:30:57
2020-05-19 19:52:25
10 Important Facts to Know About Refugees in Finland