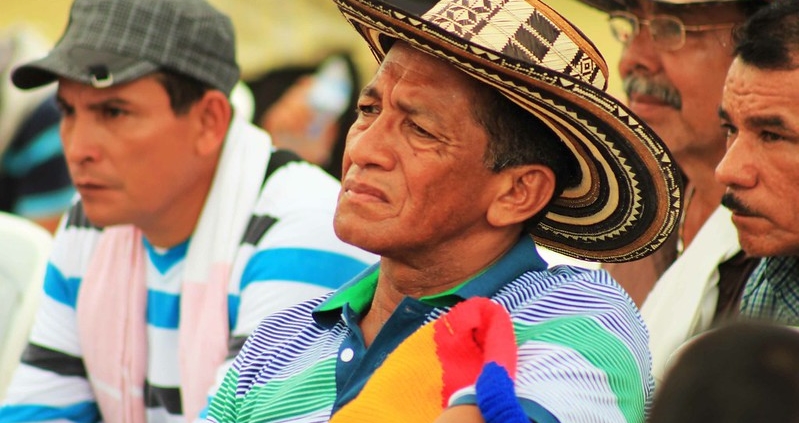 For more than 50 years, Colombia grappled with a civil war that left more than 220,000 dead and millions displaced. The protracted issue of Internally Displaced Persons (IDPs) continues in the country despite the 2016 Peace Accord between the Colombian government and the Revolutionary Armed Forces of Colombia (FARC) in rural Colombia. Here are nine facts about IDPs in Colombia.
9 Facts About IDPs in Colombia
In 2019, there were approximately eight million IDPs in Colombia. This does not include the additional 1.7 million Venezuelan refugees in the country.
There are still citizens being displaced since the peace agreement in 2016. As of 2019, the number of people of concern in Colombia has increased by 13%.
The government lacks control of many rural regions of Colombia. Although FARC largely demobilized in 2016, there are other armed groups still controlling large swaths of the country that are perpetuating the IDP crisis. These groups are funded by the lucrative cocaine trade, which continues to thrive in unstable regions.
Environmental impacts also play a role in the IDP situation. Colombia has the fourth-highest rate of deforestation in the world, a majority of which occurs in areas of origin for IDPs. Criminal elements and the government share responsibility for environmental degradation.
Human rights activists are at risk. Since the 2016 Peace Accord, more than 400 human rights activists and environmental defenders have been killed in Colombia, many of which were from indigenous communities. These advocates are crucial in establishing crop substitution programs and helping resettle and empower IDPs.
For IDPs living in urban areas, UNHCR and national NGOs have implemented the legalization of informal settlements. This has helped provide better access to government services, energy and the sewage system, along with lessening the stigma of not having ownership titles for housing. This UNHCR project has been ongoing since 2015 and has benefitted more than 24,000 IDPs.
The Opción Legal NGO assists IDPs with reintegration into rural communities through legal means. Reintegration was included in the 2016 peace agreement but it is still in need of better implementation. With the help of funding from UNHCR, Opción Legal operates programs encouraging and strengthening political participation for IDPs. This NGO has assisted IDP populations in regions like Atlántico and Bolívar.
 The Korea International Cooperation Agency (KOICA) is supporting the implementation of the peace agreement. The agency is seeking out durable solutions to conflict, such as education and job training. The programs have benefitted more than 10,000 Colombians directly and 235,000 indirectly.
USAID is working to build institutional trust in regions with high levels of IDPs. Vulnerable populations in addition to IDPs, such as women, community leaders, migrants and ethnic minorities, are all considered crucial populations for funding and empowerment. USAID also has a strategy to build capacity for youth leaders, which is viewed as a possible long-term solution for peace and self-reliance.
Looking Forward
The 2016 Peace Accord was a big step in working to improve livelihoods for millions of IDPs in Colombia. Although many challenges remain in implementation, the legal frameworks are in place for the country to continue toward its ultimate goals of peace and stability.
– Matthew Brown
Photo: Flickr
https://borgenproject.org/wp-content/uploads/logo.jpg
0
0
Yuki
https://borgenproject.org/wp-content/uploads/logo.jpg
Yuki
2021-04-13 11:21:12
2021-04-13 11:21:12
9 Facts about IDPs in Colombia