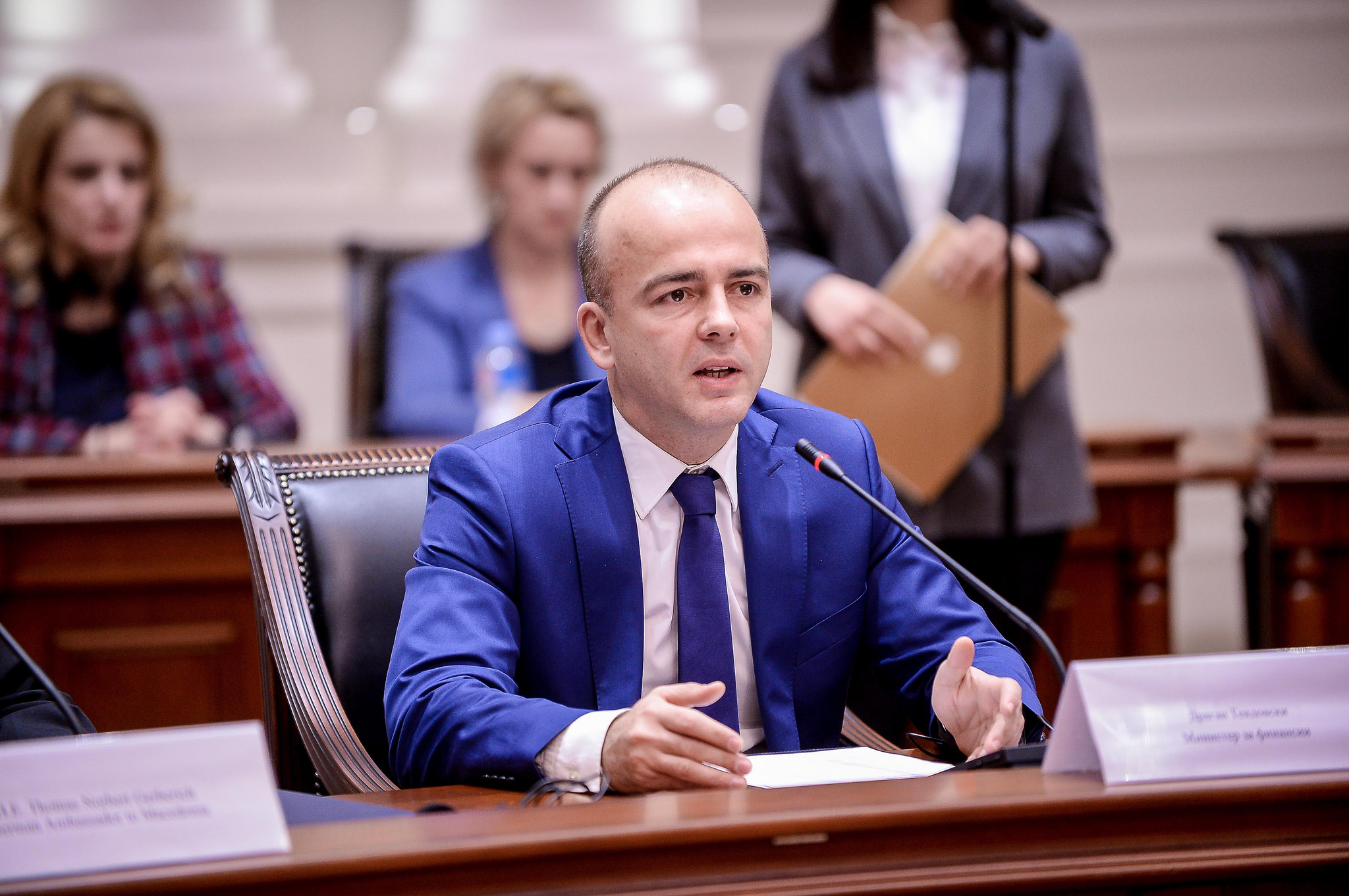 Unemployment remains high at about 23 percent in Macedonia, but the country maintains its macroeconomic stability. Since its 1991 independence, Macedonia has made progress in liberalizing its economy and improving its business environment. Economic reforms in Macedonia have focused on registering property, protecting minority investors and gaining credit access.
During the global financial crisis, Macedonia maintained its macroeconomic stability by practicing conservative monetary policy. Conservative monetary policy ensures that the domestic currency is pegged to the euro and that inflation remains at a low level.
Macedonia's economic performance has been halted by internal political crises in the last two years. Gross Domestic Product (GDP), domestic private investments and public investments declined in 2016. The same year, public debt peaked at 50.5 percent of GDP before settling at 47.8 percent at the end of the year. Macedonia distributed a $495 million Eurobond to fulfill 2016 and part of 2017 budget requirements.
Doing Business, of the World Bank, evaluates economic reforms in Macedonia and their influence on the ease of doing business. According to the organization's measures, Macedonia's 2017 business reforms are as follows:
Getting Credit
Credit access in Macedonia was strengthened by amending its laws to provide modern features for the collateral registry, to allow parties to grant nonpossessory security rights and to implement a functional secured transactions system.
Resolving Debt
Macedonia made it easier to get out of debt by increasing creditors' participation in insolvency proceedings and changing voting procedures for reorganization plans.
Protecting Minority Investors
Macedonia reinforced minority investor protections by extending requirements for immediate disclosure of party transactions to the public, increasing access to corporate information during trial and expanding shareholder rights.
Enforcing Contracts
Enforcing contracts has become more difficult with recent amendments to the Law on Civil Procedure that require mediation before a claim is filed. Required mediation lengthens the beginning phase of judicial proceedings.
Most of the past year's economic reforms in Macedonia focused on registering property, getting credit and protecting minority investors. According to the World Bank, Macedonia ranks eleventh out of the region's top ranked economies and has carried out 41 reforms, the second highest number among the top 20, over the past 15 years.
Macedonia is the only upper-middle-income economy that ranks within the top 20 economies in the overall ease of doing business. Thus, reforms in Macedonia have made it easier to do business, leading to better quality of life for citizens.
– Carolyn Gibson
Photo: Flickr
https://borgenproject.org/wp-content/uploads/logo.jpg
0
0
Borgen Project
https://borgenproject.org/wp-content/uploads/logo.jpg
Borgen Project
2018-01-16 01:30:56
2019-12-16 11:46:59
Economic Reforms in Macedonia Make Doing Business Easier