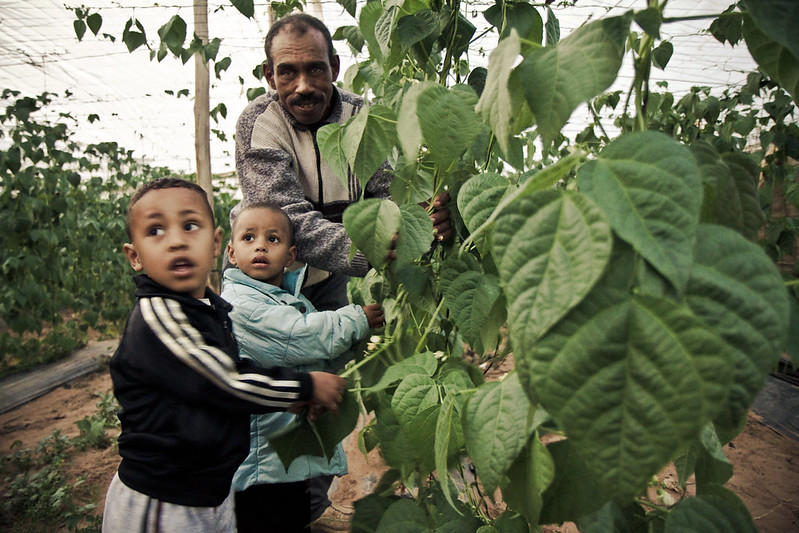 Children in Morocco have turned tragedy into new beginnings. Sami's Project, named after a young Moroccan student who died of cancer, has mobilized thousands of students across Morocco to plant fruit trees in rural communities. Since 2011, Moroccan children have planted 35,000 trees across the country through Sami's Project while gaining agricultural management skills. Centered in the rural province Essaouira, the project aims to supply students with the resources and curriculum necessary to plant and manage fruit trees and botanical gardens. In 2018 alone, 19,000 children mobilized to plant trees across 23 provinces in Morocco. The goal of the project is not simply to reforest Morocco. The group also works toward a larger impact on national poverty reduction.
Decreasing Food Insecurity in Rural Communities
By planting fruit trees, the project directly improves food security in rural provinces. Over the last two decades, Morocco has drastically reduced the prevalence of multidimensional poverty from 58.9% in 1998 to 3.6% in 2021. Within that last 3.6%, 80% of those still living in poverty live in rural communities. By planting fruit trees in rural communities, the organization directly increases food supplies to populations that poverty most impacts.
Planting fruit trees in these communities has economic and ecological benefits, outside of food production. By improving native biodiversity through fruit tree planting, the project works to decrease soil erosion in arid regions. This has the potential to increase the amount of arable land in rural agricultural communities. In Morocco, 80% of agricultural land is currently at threat of desertification. Planting trees and increasing green spaces improve the resiliency of land and slow the process of desertification. According to Sustainable Food Trust, more than half of the active workforce in Morocco works in agriculture. Therefore, Sami's Project works toward protecting both job security and food production.
Future Building Through Youth Outreach
Auxilary to providing fruit trees, Sami's Project also provides teachers in rural Morocco with a curriculum that teaches sustainable nursery management. The project gives teachers the ability to equip their students with organic certification training, product management skills and hands-on business development skills.
Through the project, children build and manage fruit tree nurseries and botanical gardens. By developing these skills through a sustainable and organic curriculum, the children build a base for becoming more competitive agriculturalists. The project then sells the food it produces to the local communities, simultaneously increasing local food security and bringing in revenue for the schools, according to High Atlas Foundation.
Improving Education Infrastructure
Finally, the organization uses the funds to improve school infrastructure. Sami's Project funds clean drinking water systems and improves sanitation infrastructure. Through the project, clean water systems and bathrooms have undergone construction in 12 schools in rural Morocco, as High Atlas Foundation reports. The goal is to increase access to education for children in Morocco and ensure students have access to basic necessities while at school.
By equipping teachers and students with fruit trees, Sami's project has increased food security for rural communities. It has also improved education infrastructure and given children in Morocco the skills to grow into agriculturalists.
– Aiden Smith
Photo: Flickr
https://borgenproject.org/wp-content/uploads/logo.jpg
0
0
Jennifer Philipp
https://borgenproject.org/wp-content/uploads/logo.jpg
Jennifer Philipp
2021-12-01 07:30:41
2022-03-24 06:43:20
Children in Morocco are Breaking Cyclical Poverty